Why women prefer the soundless, repetitive bite-sized erotic GIF clips to lengthy and often plot-less but steamy porn videos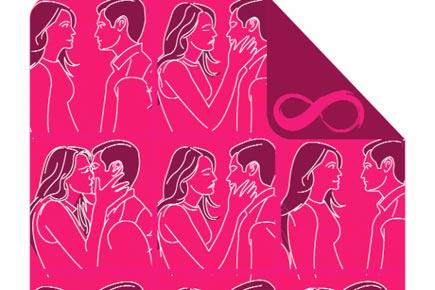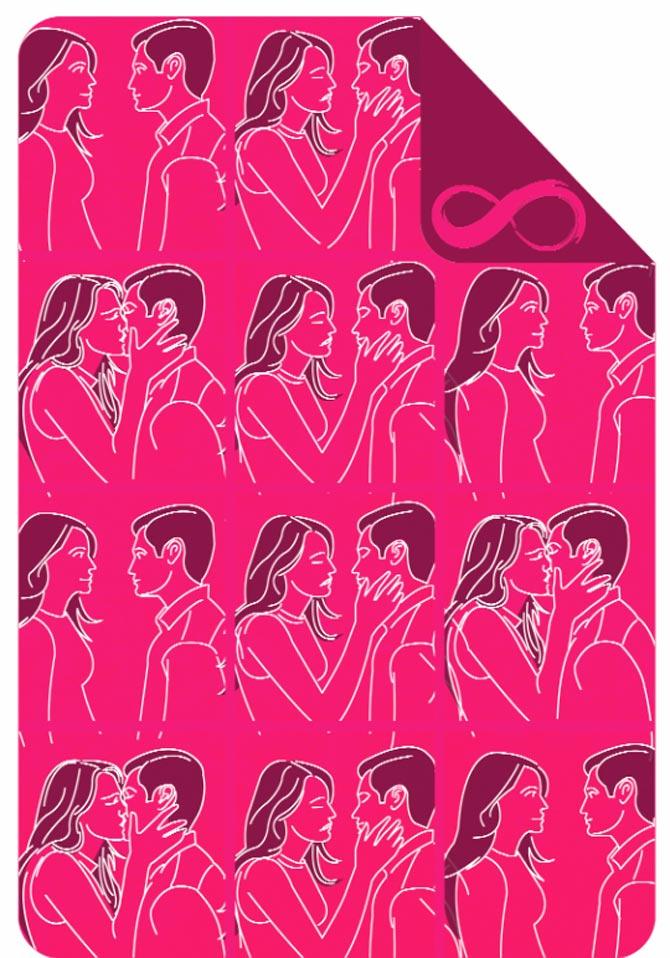 Illustration/Ravi Jadhav
In the midst of an animated chat on a WhatsApp group recently, a friend took us by surprise with the casual mention of porn GIFs. "Have you seen it?" she asked. The first few messages that popped up on the chat trail were twisted queries of "What's that?/ Is that even a thing?/ How can you even call it porn?".
The friend in question has never warmed up to the idea of watching adult videos, and often derides them as being too long, orchestrated and lacking plot. But, here she was, confessing: "I am enjoying them." The short, repetitive, soundless clips are a quick and easy way to experience the otherwise, loud and repulsive make-believe narrative, she said.
Though it piqued our curiosity, we still couldn't reconcile with the fact that a short four second-silent video — as GIFs are known to be — of a hand unbuttoning a blouse, two lips grazing, or thighs swaying in rhythmic motion, playing on loop, had the ability to create the intended effect.
Yet, a Google Trends search reveals that porn GIFs are now 70 percent more popular than they were five years ago, with last year witnessing peak consumption of 100 percent globally. While India is still ranked 45 in the 'interest by region' category — far behind Pakistan (at 18) and Bangladesh (at 35) — the fact that the Internet throws up sites catering to Indian porn GIFs, proves that there is an active audience hooked to loopy erotica.
'Short, but fun'
GIF, which is actually a 256-colour compressed image file, is not new to digital culture, and dates back to the early 1980s. However, it has only become "a contemporary phenomenon over the last five years or so", says Sarah Taylor-Harman, a scholar from the UK, who co-wrote the article, Giffing A F*%k: Non-narrative Pleasures in Participatory Porn Cultures and Female Fandom with scholars Helen Hester and Bethan Jones.
Rohit Shah*, a media professional, explains that the main purpose of a GIF is to promote longer videos. "The porn GIF clip takes the best steamy scene, and plays it on loop. This kind of teaser gets you interested, and makes you want to see more," he says. "As a porn viewer, I'd see it because I am curious.
But, I doubt such a short flash-in-the-plan clip could turn anyone on. Not me, at least." Writer and media theorist Daniel Rourke from Goldsmiths, University of London, disagrees. Rourke, who has written a paper, titled The Compulsions of the Similar:
Animated GIFs and the TechnoCultural Body, argues why porn GIFs have substance. "Rather than limit the experience, the GIF heightens the experience with specific details and moments. Repetition and dissemination spread out those experiences. To share and re-share is to enter into a relationship with the desires of others at a very intense,
intimate level," he explains in an email interview.
And, thanks to technology, GIF clips are now longer than a few seconds. "Today, we can create GIFs with scenes as long as three minutes. Even the quality of the video has become a lot sharper now," says Naseer Kazi*, a Mumbai-based software developer, explaining why the possibility of someone taking to porn GIFs isn't surprising.
Then, there's also the theory of the "power of numbers". Writer Cleo Stiller, in her piece on GIF porn for news site Splinter, argues that "while one GIF on its own may
be a sexual blip" if you compile hundreds of these onto one a page, it would make you feel like you are participating in an immersive erotic experience.
The demand and popularity for these clips can be gauged from the number of platforms — 4chan, Giphy, Reddit, among others — that are inundated with them under the #nsfw (not safe for work) tag. "They [porn GIFs] tend to get a strong reaction, more shares, more likes," says editor Julian Nijhof of Dusk TV, an erotic channel, based out of Netherlands. However, it's Tumblr, the most browsed site for porn GIFs (according to Google Trends), which reveals another interesting fact — these clips are mainly being created for women.
It's a woman's world
Tumblr blog Porna: Porn for Women, curated and run by Dusk TV, for instance, has erotic content specifically for the female viewer. "We noticed that GIFs are insanely popular with women," says Nijhof in an email interview. Due to this demand, fresh content is posted every hour.
The GIFs, Nijhof says, are either created from existing porn videos made by their productions, or those shared by others. "We offer what turns women on, whether that's rough and kinky or soft and romantic. There's something for every woman," he adds.
There are several other blogs too, incidentally, created by women for their tribe. "I just try to select images that I think are in some way erotic or hot or and that don't feature mindless pounding without passion... I don't know who enjoys porn like that – I jdon't," one wrote on her Tumblr page, Porn GIFs for Women.
"Pornography as a form has always been dominated by the male perspective. Camera angles and activities of porn stars mirrors the 'apparent' desires of men. Porn GIFs offer a way for women to focus on pre-existing porn, to cut it into a format which better mirrors and expands on the types of desires not represented by stereotypical, male heteronormative sexual fantasies," Rourke explains.
Incidentally, when this writer reached out to a few male porn GIF viewers, many described it as "kiddish, funny and non-engaging". Women, on the other hand, thought differently. Raashi Rajan*, a media professional, said, "Yes, they don't replace the joy of watching porn, but they're certainly fun for a quickie. They involve less download hassle, cut the chase and come straight to the point," she says.
As Taylor-Harman says, "One might argue that a haiku is just as rich a text as War and Peace — it isn't necessarily sized that matters." "Porn GIFs offer the viewer the opportunity to extract pleasure from the minutiae of detail: a glance, a touch, or indeed a specific sexual act that can be examined, re-examined — ultimately focused on intensely. In this way, the GIF author is creating his or her own narrative, a focus of their own, potentially endless, sexual desire," she adds.
*Names changed on request
70%
Rise in porn GIF viewers in last five years