Wrinkles, a visible sign of aging, can have a significant impact on one's appearance and self-confidence. It's no wonder that people are constantly seeking ways to reduce their appearance.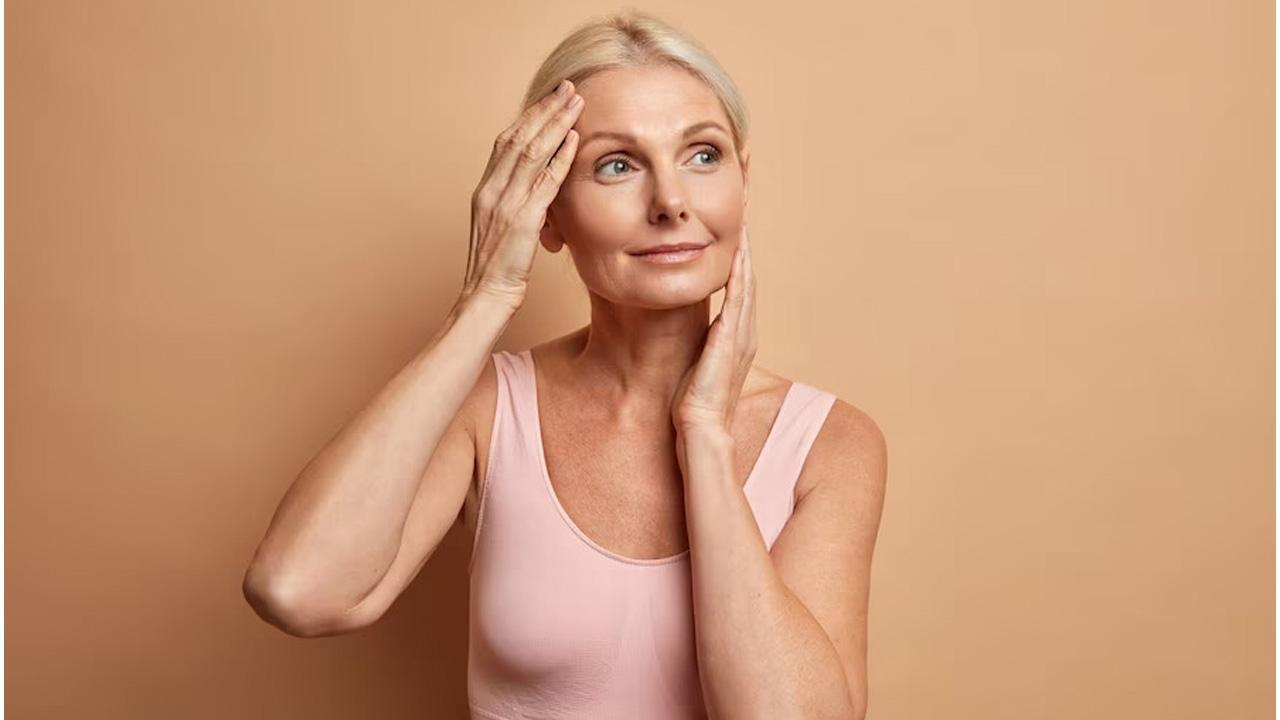 While many people turn to expensive creams and cosmetic procedures, others are searching for natural solutions that are safe, effective, and affordable. Essential oils are one such solution.
Essential oils are an all-natural and efficient method of fighting wrinkles, even though there are numerous anti-aging skincare products on the market, using natural remedies such as essential oils, Vitamin E capsules, and Vitamin C tablets can be an effective and cost-effective way to reduce the appearance of wrinkles. In this article, we will discuss the top five essential oils that are effective in reducing wrinkles.
ADVERTISEMENT
Frankincense Oil
Frankincense oil, made from the Boswellia tree's resin, has been valued for its anti-inflammatory and anti-aging effects for centuries. It's high antioxidant content means it can help make your skin look younger and healthier by boosting elasticity and encouraging the production of new cells. As an added bonus, it helps reduce the appearance of blemishes and age spots.
Lavender Oil
Lavender oil is well known for its calming and soothing properties, but it is also an effective anti-aging agent. It has been shown to improve skin texture, decrease wrinkle appearance, and promote a more youthful appearance. Lavender oil can also help to reduce inflammation and redness, making it an excellent choice for people with sensitive or acne-prone skin.
Rose Oil
Rose oil is a versatile essential oil that can combat skin problems and aging effectively. It contains high levels of vitamins and antioxidants, making it an excellent remedy for reducing wrinkles, fine lines, and other signs of aging. Its anti-inflammatory and antibacterial properties make it ideal for soothing irritated and inflamed skin, as well as reducing acne scars, blemishes, and other imperfections. Rose oil can also be used as a toner to reduce redness and irritation. For best results, it should be applied topically after diluting with a carrier oil, and can also be added to moisturisers, serums, and creams for extra nourishment and hydration. Regular use of rose oil can help maintain healthy and youthful-looking skin.
Carrot Seed Oil
Carrot seed oil's high levels of vitamins C, A, and E, as well as beta carotene, make it an effective anti-aging supplement. Vitamin C boosts collagen production, which in turn lessens the appearance of wrinkles and fine lines. Vitamin A helps prevent wrinkles and clears up acne, while vitamin E shields the skin from damaging free radicals. Because of its antioxidant, antifungal, and antibacterial properties, the oil is a useful addition to any skincare routine.
Geranium Oil
The astringent properties of geranium oil make it useful for restoring elasticity and firmness to the skin. By controlling oil production, it can help to even out skin tone and texture as well. Geranium oil has been shown to be effective in reducing the visibility of fine lines and wrinkles, and in doing so, can aid in the appearance of a more youthful and luminous complexion.
Right Way To Use Essential Oil
Essential oils and carrier oils are most effective when diluted according to the following guidelines and procedures:
A ratio of 15 drops of essential oil to 6 teaspoons of carrier oil is recommended.
The carrier oil and the essential oil should be combined in a bottle.
Apply the mixture to your face twice daily.
In order to safely apply an essential oil to your skin, you must first dilute it. Why? It's because there are some risks associated with using essential oils when they are highly concentrated.
Conclusion
If you want to use essential oils to treat wrinkles, make sure to dilute them with a carrier oil like jojoba or coconut oil before applying them topically. Extra anti-aging benefits can be obtained by adding a few drops of an essential oil to your preferred moisturiser or serum. Regular application of these essential oils has been shown to improve skin tone, minimise the look of fine lines and wrinkles, and even out skin tone overall. However, they are highly concentrated oils and may irritate skin. Thus, use them cautiously. If you want to boost the anti-aging benefits of your skincare routine, consider adding multivitamin tablets to your regimen.
Remember to always perform a patch test before using essential oils and never use them undiluted. If you have any skin reactions to essential oils, including redness, itching, or blistering, you should see a doctor. If you are planning to use essential oil or other remedies like Vitamin C tablets or vitamin E capsules, make sure to consult a physician.
Have you used essential oils before, how do you prefer to use it for better results? Feel free to share the experience with us in the comments secti