You dining room deserves more focus than any other room in your home. After all, it is the heart of your home, where everyone gathers to share meals and stories.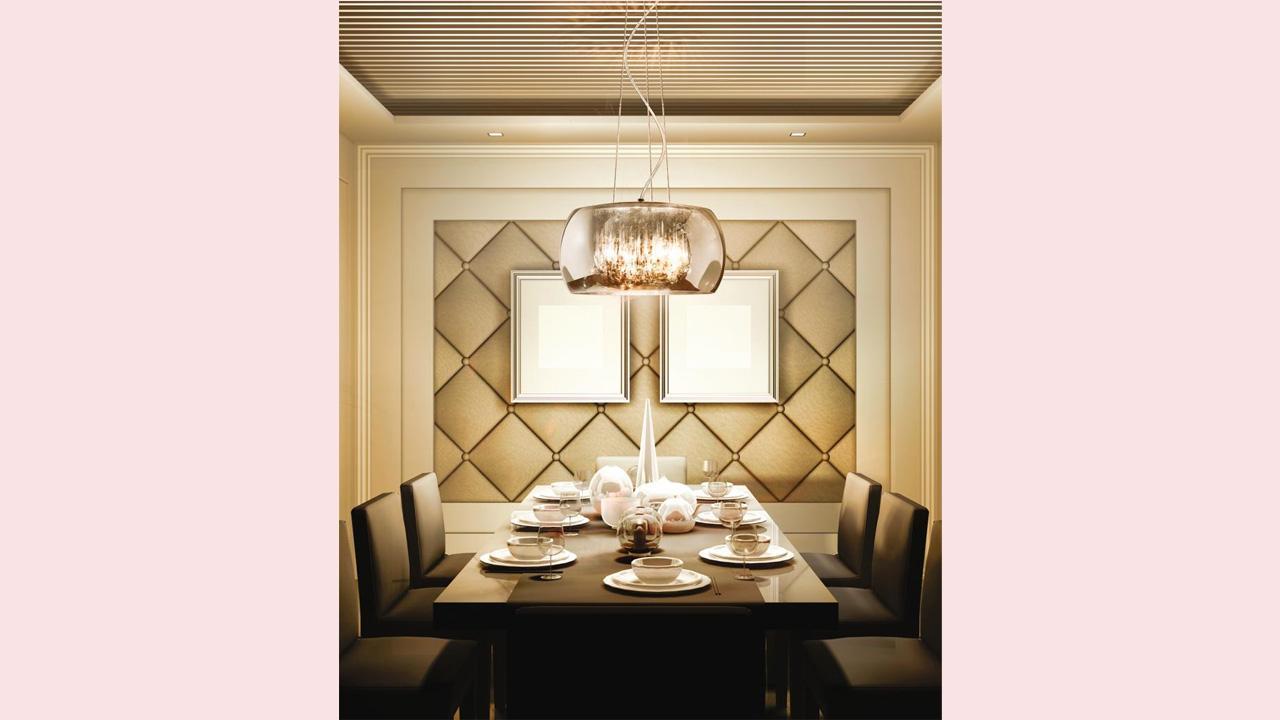 When it comes to designing a dining room, lighting plays a crucial role in creating the perfect ambiance and choosing the right light fixtures can be a tricky decision to make. In addition to improving overall visibility, the right lighting can even make your dining room look and feel more spacious. If you're looking to revamp your dining room and make a statement, here are a few attention-grabbing ideas that will transform your space into a captivating haven.
ADVERTISEMENT
Room for a Chandelier? 
A classic choice, chandeliers exude sophistication and grandeur. Opt for a chandelier that complements your dining room's style and size. Whether you prefer a crystal chandelier for a glamorous look or a modern, minimalist design for a more contemporary vibe, this lighting fixture will undoubtedly become the centerpiece of your dining room. Small chandeliers can be a great choice for dining rooms as they allow you to create an amazing atmosphere with little visual clutter.
Elevating the space with Pendant Lights: 
Pendant lights are a versatile lighting option that can be used to create a stunning visual display. Hang a cluster of pendant lights at varying heights to add depth and intrigue to your room corners. Choose from a variety of materials such as glass, metal, or even woven rattan to suit your dining room's theme. 
Highlight the walls with Sconces: 
When you don't need or want overhead lights you can always use wall sconces for accent lighting that can elevate the overall ambiance of the room. These decorative fixtures come in a range of styles, from sleek and modern to ornate and vintage. They need not be large statement pieces as LED lights will provide a lot of illumination without taking up much space. Placing sconces on either side of a mirror or artwork can create a balanced and eye-catching effect. 
'Track' the Lighting: 
For a modern and minimalist look, track lighting is an excellent choice. It allows you to direct light precisely where you need it, highlighting specific areas of your dining room. Install track lighting above your dining table to showcase your culinary creations or use it to accentuate architectural features like a built-in bar or a bespoke piece of art on your walls. You can also use multiple lighting fixtures such as spots, profile lights or panel lights in the track.
Pick an Eye-Catching Lamp: 
Table lamps are an excellent option for dining rooms that have a sideboard or console table. They can establish a warm and intimate atmosphere while offering additional illumination. To enhance your decor style, select table lamps that harmonize with it, and ensure they are positioned at the appropriate height to generate a welcoming and cozy ambiance. 
Hide the Rope Lights:  
Rope lights present a distinctive alternative for illuminating dining rooms. With their assortment of colors and designs, they offer a creative way to establish a cozy and welcoming atmosphere. Employ rope lights strategically to accentuate particular sections of the room, such as the dining table or buffet, thereby enhancing their visual appeal. 
Play with Wall textures: 
When it comes to dining rooms with accent walls, wall washers emerge as an excellent selection. Their ability to produce a striking and theatrical impact while accentuating the wall's texture and color is noteworthy. By incorporating wall washers, you can establish a captivating focal point in your dining room and elevate the overall atmosphere to new heights. 
Dim the lighting low – but not too low:
The use of dimmer switches is an essential addition to dining room lighting, providing flexibility and control over the brightness levels. With dimmer switches, you have the power to create the ideal ambiance for any occasion. Whether you desire a cozy and intimate atmosphere or a vibrant and energetic setting for family gatherings and celebrations, dimmer switches enable you to achieve the perfect lighting balance and set the mood accordingly.
It's attributed to Nikhil Gupta, head of marketing & integrated communication, and commercial operations, South Asia, Signify ("Formerly Known as Philips Lighting")
"Exciting news! Mid-day is now on WhatsApp Channels

Subscribe today by clicking the link and stay updated with the latest news!"
Click here!