Ever wondered what a dessert wonderland looks like?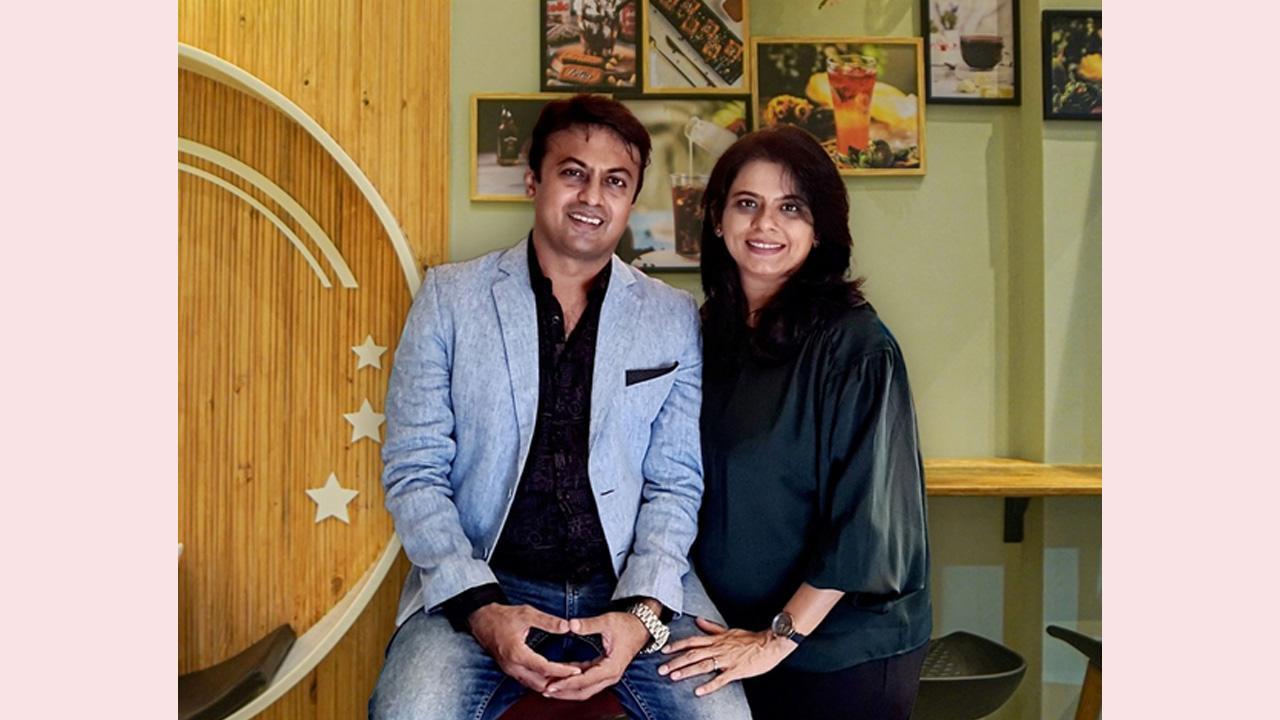 You can't help but smile as you enter the warm, comforting ambience of The Dessert Republic®. No, seriously! Smiles are mandatory. The enchanting experience at The Dessert Republic kicks off with a sweet surprise at the entrance itself - a Smile Door that won't open unless you smile. Happiness is a key mantra at The Dessert Republic® and whether it's the Smiley Door or the ice creams, beverages, and desserts at the café, each aspect has been carefully crafted with deliberate intention.
ADVERTISEMENT
Founders Urvi and Nikesh Gala echo this sentiment. Says Nikesh, "The idea is to bring joy and ensure that people are having a great time. We wanted to create a happy place, a destination for people to come together and enjoy dessert. Whether it's to catch up with friends over a dessert and coffee, a drive to end a stressful day or to simply chill with your loved one, we wanted to set ourselves apart from any other dessert brand experience, and that's exactly how we have brought our vision to life."
Urvi adds, "We truly believe in delivering a unique experience backed by product and service excellence. For The Dessert Republic®, we took inspiration from our
own years of experience and our travels across the world. We spent over 18 months honing, developing, and perfecting the desserts so that they matched the experience that we wanted to deliver."
And boy, deliver they did. When you walk into The Dessert Republic®, you get to choose from a variety of exquisite and decadent desserts – desserts you've possibly never even heard of! Take the Pizookie, for example. It is an irresistible, gooey, and warm pie that's crisp on the edges and gooey in the centre. Served fresh from the skillet with sauces and ice cream, we were floored by the taste when we took our first bite. It's a concept we had never sampled before.
Everyone thinks of ice cream when they think about dessert, but even ice cream goes beyond the usual here like the Japanese Mochi ice cream, Chocolate Whiskey, Sorbets. This dessert café's Binge Ice Cream Bowls are to die for! Loaded with scoop after scoop of ice cream and a host of toppings, the interesting part is the fact that you can step behind the counter, choose from an endless list of interesting toppings to suit every palate, and make your own DIY Yogurt Ice Cream! But wait, there's more.
The Dessert Republic® has an endless range of dessert options to choose from – the Greek Waffle Bites, Dream An Ice Cream, Creamsicle Kisses, Croissants, Candy Waffles, Nachos, Chef's Inventions, Shakes, Fizzy Coolers, Frappes, and Hot Beverages, the sheer variety and decadence of the desserts makes it a dessert café you want to come back to every time you think of the word sweet.
While you struggle to pick just one from the sheer number of options The Dessert Republic® offers, the charming interiors give you several picture and Reel-worthy moments. When we visited, we spotted several youngsters and families soaking in the ambience while enjoying their desserts. From an endless menu that calls for repeat exploration to a cosy nook for games, books, and much, much more, this dessert cafe really does live up to the idea of being an Instagrammable café.
With outlets in Mumbai, New Delhi and Vadodara, The Dessert Republic® has really put itself on the map as a passport to dessert bliss. Regardless of which of these cities you are located in, The Dessert Republic® is a must-do experience not just for every dessert lover but for every person looking to explore something unique.
"Exciting news! Mid-day is now on WhatsApp Channels

Subscribe today by clicking the link and stay updated with the latest news!"
Click here!