The founder of "BloggingX" has come a long way at a very young age, thanks to his relentless drive and passion.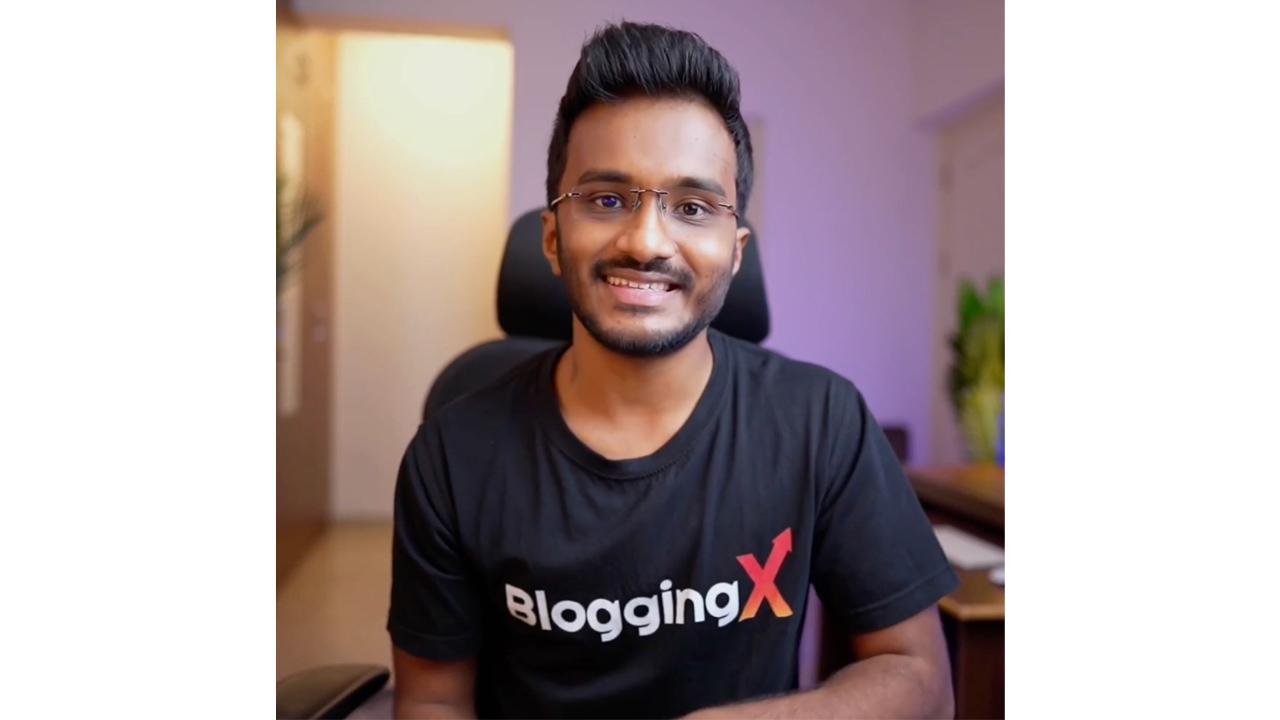 Akshay Hallur
The more we talk about the young minds making waves in their respective industries, the more we feel the need to talk about them because these individuals from the younger brigade have shown the light to others and have made them believe in their dreams, focusing on the fact that age is only a number and that anyone and everyone can achieve what one wants only if worked with determination and resilience. Akshay Hallur did the same and hence today is known as one of the best young minds in the world of digital. He is a passionate blogger online and the proud founder of BloggingX, which radiates the youngster's brilliance in blogging and writing and. It most importantly, displays his astute thought processes and knowledge, with the genuine intention to inspire more young minds like him.
ADVERTISEMENT
After dropping out of PES University, Bangalore. He decided to turn his passion for blogging into a profession.
According to him, choosing to drop out was the best decision he had ever made in his life since it gave him enough time to focus on growing his business and gave him the space to do so.
We were curious to know about the early days of blogging career.
He said, "I worked close to 10 hours a day on my blogs in the initial days. I spent the rest of the time building networks, researching new things, and upgrading my core skill sets. I used to manage writing 10 articles every week on my blogs, plus I did freelancing for many freelancing clients."
For a new blogger, he recommends spending 10 hours a day on blogging until he/she reaches a point of hiring team members. He was a one-man show for the initial 3-4 years of his online journey.
If you thought that Akshay Hallur was only about his blog, let us tell you that he also owns several other online ventures, including BloggingX, InfoSparkle, NotionMax, etc. He takes pride in educating thousands of budding entrepreneurs and businesses to help them start or grow their online businesses through their YouTube channel, training blogs, courses, FB community, and Telegram channel, etc. Throwing more light on BloggingX,
Akshay Hallur says that it helps aspiring bloggers and businesses to leverage the power of the net and also content marketing to spread their brand message. His incredible courses related to SEO, blogging, affiliate marketing, and so much more have also helped him reach the top of the online industry.
Apart from BloggingX, Akshay Hallur also documents his learnings, life as a creator, building multiple businesses, and productivity systems on his website AkshayHallur.com and today makes 6-figures every month.
Currently, he has four blogs to manage, two YouTube channels, and several training courses, with the main one being BloggingX Pro, a signature course by him for making blogging as a business.
A completely remote team of content writers, content managers, SEO executives, and video editors works for him. He is in HR and in charge of creative direction for his businesses.
He believes in having a lean team and leveraging code and media to automate the growth of his business.
Akshay Hallur has indeed upped the game as a digital entrepreneur, inspiring the world in ways more than one.