In today's market every business needs a website. Beyond the industry one need to make a digital presence for more opportunities and getting beguile customers. Getting a website is not sufficient.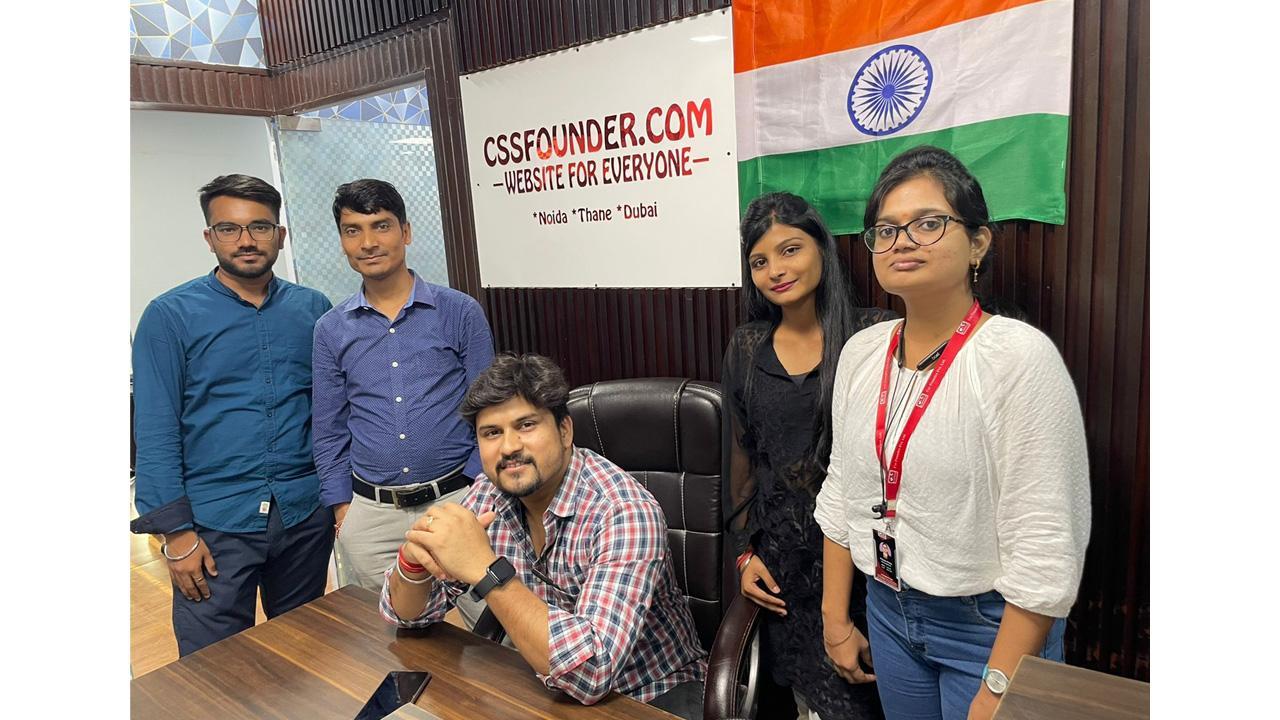 Unfortunately, many startups and business owner don't have the knowledge about the importance of website and due to this they face discrepancy and business loss. A website builds by professional developers with interactive UI & UX, and best and relevant content can be a good reacquire of the investment.
Fast loading, Device compatible, best security, Relevant content etc. are few features of website that can be only achieved with professional and they help you to extend you brand to reach millions of users. CSS Founder best website designing company in Delhi is a monopoly that provide the best web solution to startups and small-scale business owners.
Most of the startup and small-scale business owners find it difficult to get the best web development. Finding out the right website development company for your business and startup is really very hard. We are using the word "Right" instead of "Best" why? Because getting a website done from the Right website development can make you business turn into brands. There are millions of website development company out these but the right website development company can give you all what you want for your web development. Right website development company will make sure to give you all that fit your business and also your budget.
Understanding Business.
First of all, you need to understand all what you want. You have to be aware about what exactly you are expecting from the website development company. For understanding your business properly, you can analyse your current marketing stand and your vision that you wanted your business to be in future. Once you get fully aware about all the need pf business including goals, target and scope, you will be able you explain all the requirements to the website company and this way you will achieve the best result.
Check the company's status.
This is most simple and best step to choose the best and right website development company for your business. You can easily go through their website and digital presence. It will definitely gives yo an idea about their product and services. And with their portfolio you get an insight how your final product will be.
How good they are at Digital Marketing
Your website is your spokesperson that target your marketplace on the behalf of you. It is the first thing that customers come across while surfing over Internet and searching for the product and services. For a better Conversion and retention rate you must have to go with a website development company that are good at Digital Marketing.
How they meet your budget
You must have to stay away from companies who are asking for double or thrice cost for the website development. You have to check the website development cost before finalizing any company. Few companies add unnecessary services or tools to increase the website development cost. What you need in your business and website should be the core elements don't waste money on other elements that are unnecessary and increasing the website development cost.
Most Startups and Small-scale business owners get stuck with a lot of questions in their mind like, With whom to go? What should we do? Whom to hire? What is our need? What is our cost? What would be website development cost? How to check website development cost? How to sketch business need?
CSS Founder has created a monopoly in the web Industry for website development and digital marketing. They are providing to best solution to every business under a very budget friendly cost. CSS Founder the best web designing company in Delhi is having a team of highly skilled developers who brings the best outcome with a minimum cost to the customers.
Seeing the struggle of startup and small-scale business owners CSS Founder has decided to introduce a website development cost calculator. This website cost calculator will give the estimated cost for getting their website done with CSS Founder. This website cost calculator is not a calculator that just shows the estimated cost but this is having lot of terms and feature included that are used for website development and based on the selection from the user the website cost calculator will display the price.
CSS Founder's website cost calculator is present on their website which is free to use and this also provides you with a transparent idea about the SEO, Social Media Marketing, Content Writing, Landing pages and more additional services.
CSS Founder is one of the most trusted web development companies across the globe. This company is believing in charity and social work too. Whether helping a needy with food or helping a business owner with website development CSS Founder is all the way there to help everyone.