Derived from the Persian & Punjabi word for water, 'Aab' represents the flow in the exquisite and age-old hand-embroidery technique of Phulkari, which today is losing its intricate identity and authenticity.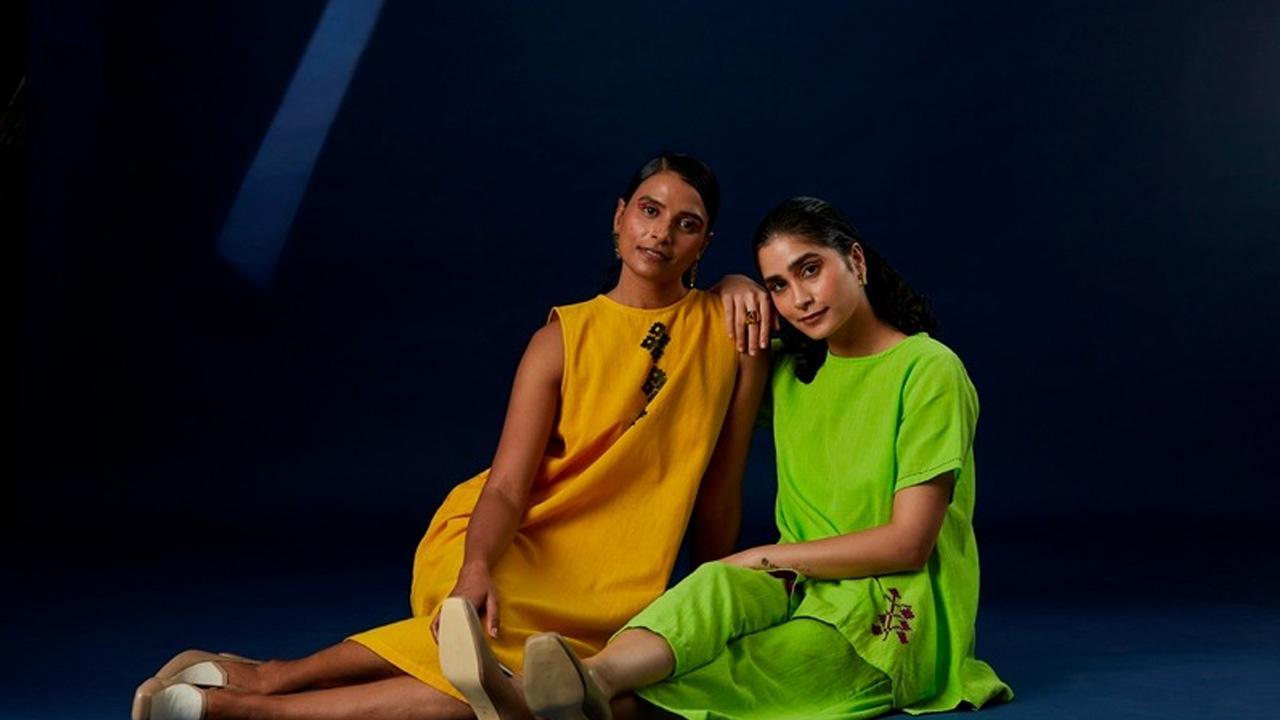 By engaging the essence of heirloom crafts and bringing them back to our everyday life, the brand strives to rekindle the relationship between people and their cultural legacies.

Aab is a contemporary womenswear brand that is reinterpreting and reviving the heritage hand-embroidery of Phulkari. They are expanding the scope of the craft from traditional dupattas to versatile every day wear. Aab blends the 2000 years old Phulkari art with the modern styles and transforms them into elegant clothing that fits modern sensibilities while breathing a new life into heirloom crafts. Each piece crafted at Aab is made with hand-woven fabrics, hand-embroidered with patt silk thread using traditional Phulkari techniques.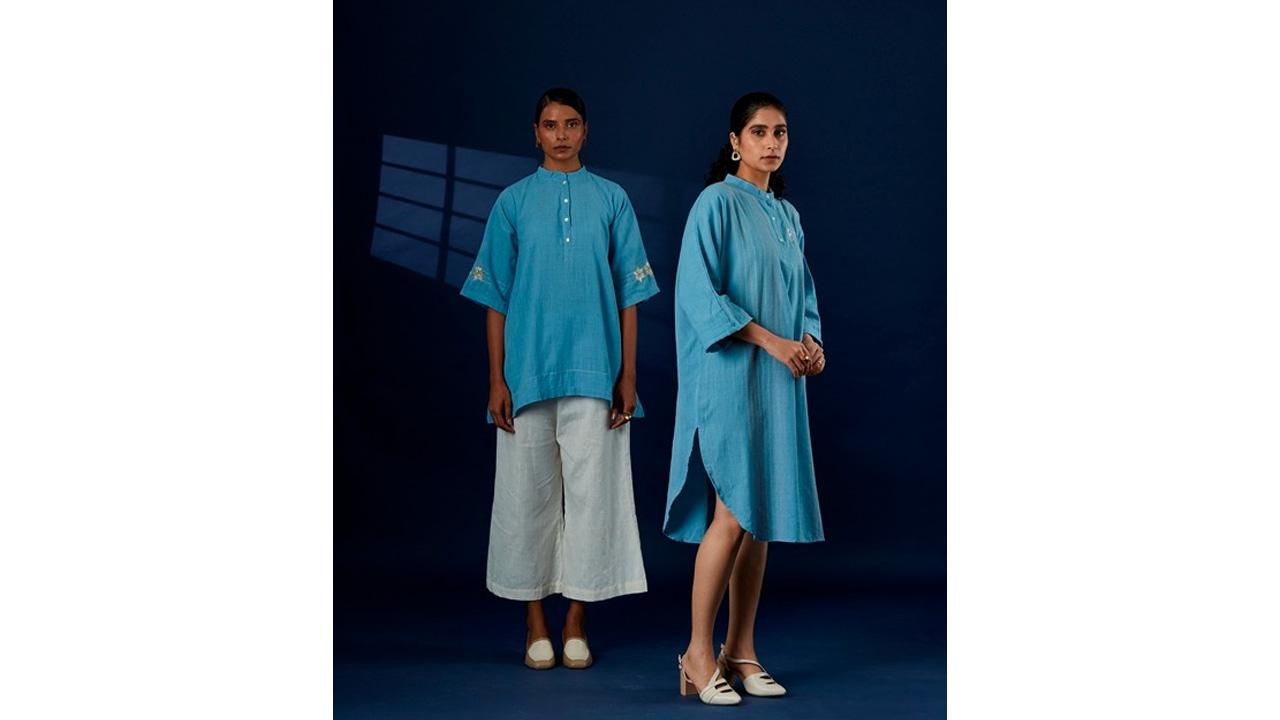 Aab works with a dedicated team of traditional craftspeople, research professionals, designers, technical experts, and others working to develop this one craft and its various aspects, drawing inspiration from all five distinct and beautiful types of Phulkari designs: Baghs, Darshan, Dewars, Sainchis, Thirmas, and Chopes. At the heart of the brand is an in-depth understanding of these designs as well as the craft. It also imagines a perfect fusion of ideologies and art to create some of the most unique and timeless Indian designs suitable for wearing anywhere.

They came up with two collection Matsya & Trikona where Matsya is a collection of marine life motifs on contemporary silhouettes infused with the defining bright colours and geometric designs of Phulkari. The collection has been made using Recycled Handloom Fabrics & natural dyes and Trikon collection, a balance of cultural legacies and modern aesthetics. Trikon represents the state of flowing water. Shaping itself to its world, evolving and ever changing in a way, and yet the same at its core. The collection particularly takes inspiration from the fine detailing and intricate patterns of jaali work seen in Mughal architecture. The collection is hand-embroidered, handwoven, sustainable, Crafted with naturally dyed khaddar cotton fabric and made up of traditional techniques.

Aab caters to people of all ages, from teenagers to people in their 50s. There are classic straight fit dresses as well as fit and flare dresses available. Their collection features a lot of flounce sleeves with cuff details. The versatile Coord sets which can be worn with a variety of items from one's existing wardrobe. The collection also includes Kurtas, Kaftans with flowy and fluid fit that are comfortable and stylish for everyday wear, and anti-fit outfits that include a range of festive wear the colour palette is a nice mix of bright and muted shades, with everything from checks and stripes to solid colours. While the patt silk threads used are bright and bold, this is a distinguishing feature of antique Phulkari pieces.