Indian Singer Akash Noatia speaks of his story of becoming a successful singer.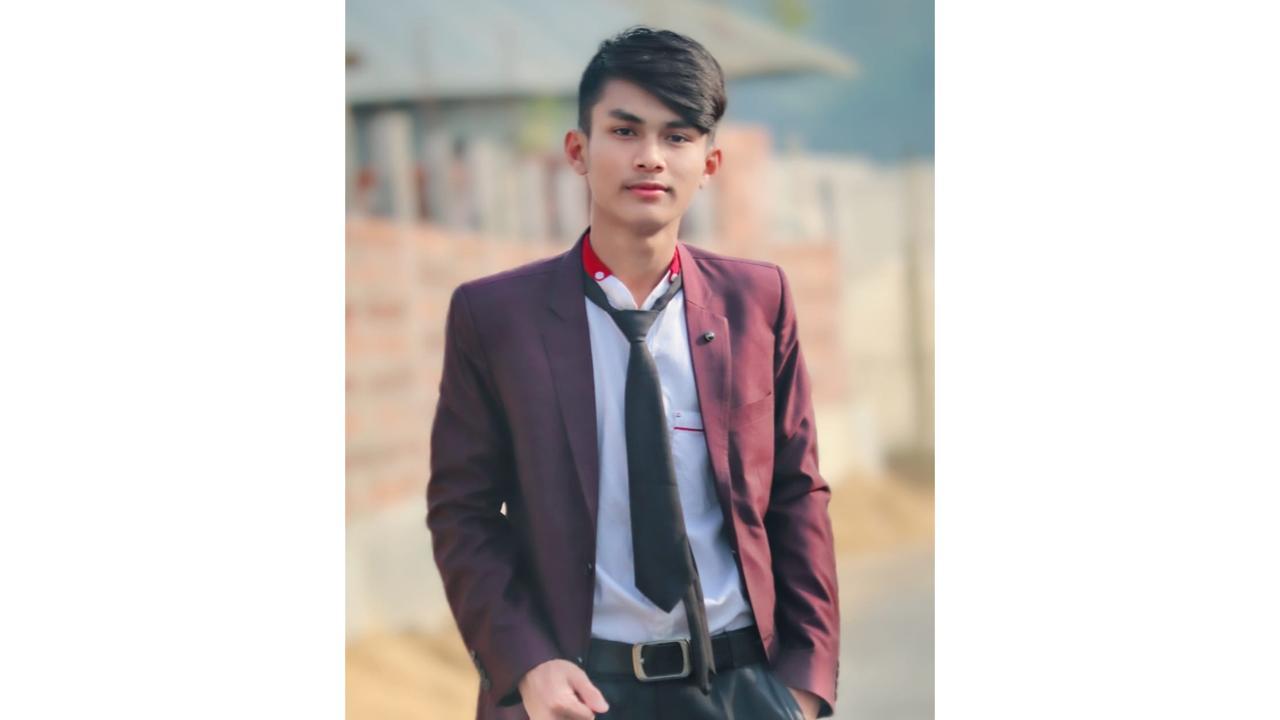 Akash Noatia
At the young age of 15, while in Tripura meeting various music directors, he met many popular singer who asked him to hone his talent, and develop on the originality of his voice. "You learn at your roots, you learn from the people who have seen your journey," he had told him.
It's was not so easy to get in fame in the music industry but also he have overcome all throny ways.He have participated in North-East Idol which he got rejected in the age of 16.When he felt he was ready to go back, his home village Manai Pathar in 2019.He had said to himself that he wouldn't struggle but that didn't happen. "If I have to struggle with what I love, I'm in the wrong profession probably.". He got his break after one years. Later, when he becomes fame as an independent singer, he realised he had to work harder on his music. He went places, took classes, recorded, taught himself.
Akash Noatia is an Indian Singer and he was born on 29 January 2004 and he grew up in Manai pathar,  Tripura, and started his musicians career at the late age of 15. He grew happy with the" preservation of sound"and the" expression of the natural condition through music". Akash knew that playing at large events and celebrations wasn't for him because he grew up outside of the town and loved the culture and setting that shaped him. Akash participated numerous musical adventures and wrote soundtracks for movies and helped other afterward shows their sound.
Besides, Akash Noatia is not only Indian Singer , he is also Social Media Influencer and Entrepreneurs and Digital Creator thus making him a top celebrity manager as well. He culminates all his activities over YouTube making things big over the web landscape. Thus this has helped him emerge as a competent YouTuber on social media, which seemed to have him singing a lot in the music industry. The growth of the internet has given many things to the users and this includes social media as well. YouTube remains an important platform, which can be leveraged in different ways. India has emerged more than 700 million people and thus has refined the web world in a big way.
He also speaks of making independent music to express himself, "It is not commercial music, it is just independent expression, it is my expression. And my expression can only happen, my expression will only cut through if I'm making it to express, not to impress.
In the following years, he founded a few company catering to different client needs."Twiprasa Records" is a Digital Marketing Agency ( PUBLIC RELATIONS AGENCY) and  Music Records Label Company which offers a wide variety of services for promoting your brands, Akash Noatia is the current CEO and Co-founder.They generate good revenue.
Facebook:
https://www.facebook.com/akashnoatia01
Instagram:
https://www.instagram.com/akashnoatia01/
Family & Caste :
Akash Noatia was born in a Noatia Community. His father name is Sunirmal Noatia, and his mom name is Bhagyati Noatia. He has one sibling brother, who's name is Bikash Noatia.