With the obesity epidemic and INDIA becoming the Diabetic capital of the world, the risk of NAFLD is on the rise in the general population.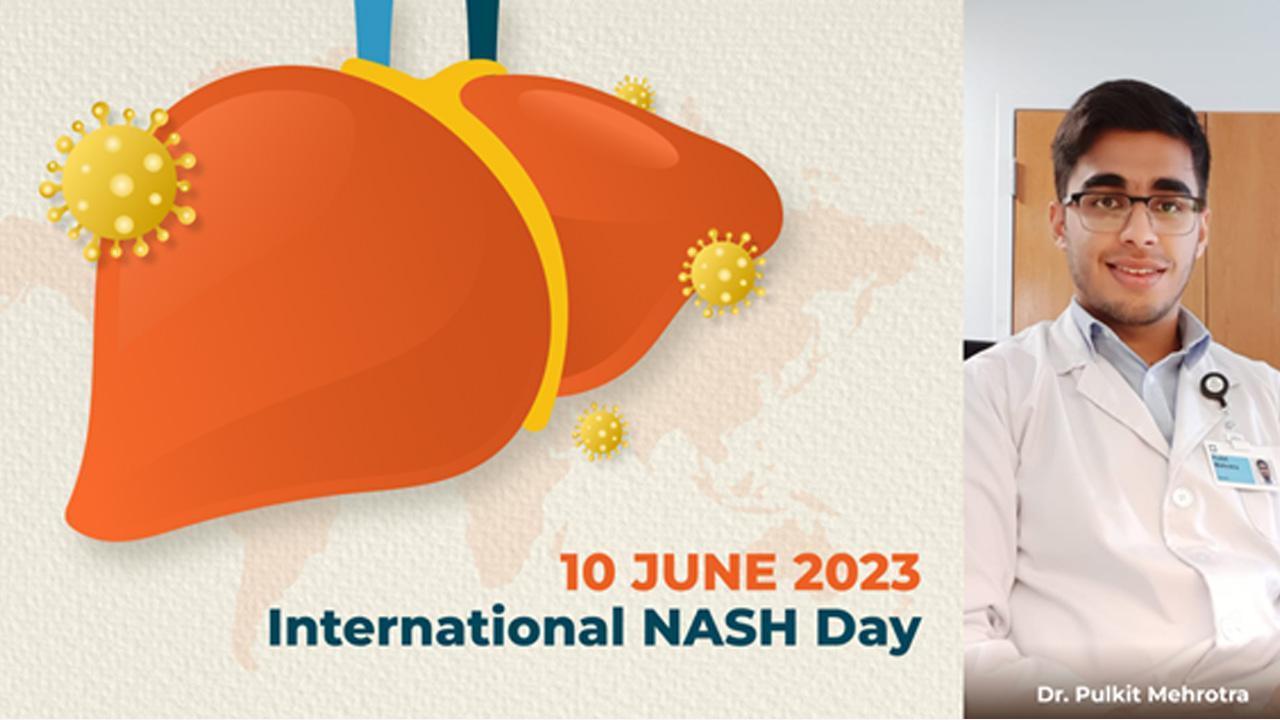 Fatty liver disease is a global health concern, in this alcohol, drugs, and processed foods containing trans fat are seen as major risk factors and alcohol trumps the others. In recent times, Nonalcoholic fatty liver (NAFLD) has emerged as a pressing global health concern, affecting around 5% of the global population and posing a significant burden on healthcare systems.
With the obesity epidemic and INDIA becoming the Diabetic capital of the world, the risk of NAFLD is on the rise in the general population.
ADVERTISEMENT
DO YOU HAVE  FATTY LIVER?
Simple modalities like ultrasound and blood tests (Liver function test) can tell you about how your liver is feeling, any abnormal value of liver enzymes (AST, ALT, or ALP) can indicate if we need expert consultation and it also quantifies the possible risk of fatty liver.
Furthermore, cutting-edge diagnostic tools and non-invasive techniques have revolutionized the detection and monitoring of NAFLD. Advanced imaging technologies, such as Fibroscan and Transient elastography (TE), enable healthcare providers to assess liver fibrosis and steatosis with greater accuracy and precision. These non-invasive methods reduce the need for invasive liver biopsies, making the diagnosis and monitoring process less burdensome for patients.
If I ignore my fatty liver, it can lead to organ damage with further medical consequences.
WHAT CAN WE DO !!
Lifestyle modifications and dietary interventions have emerged as essential components of comprehensive NASH management. Dr. Puneet Mehrotra from Lucknow Gastro and Gynae Centre and Dr. Pulkit Mehrotra from KGMC, Lucknow suggests that weight loss of at least 2-5% and a decreased abdominal girth by 1-2 inches with a combination of dietary modifications and regular exercise can improve liver health and reduce disease progression.
By addressing obesity, insulin resistance, and metabolic syndrome, individuals can significantly reduce their risk of developing NAFLD.
Breakthroughs in NAFLD management lie in the development of novel treatments that specifically target NAFLD-related pathways, such as inflammation, lipid metabolism, and fibrosis. These new therapies aim to halt disease progression, reduce liver damage, and improve overall liver function.
As the prevalence of NAFLD continues to rise, it is imperative to raise awareness about this silent epidemic and highlight the promising advancements, the role of diet and exercise, and the imperative need to be vigilant about our liver health.
Please reach out to us at www.lucknowgastrogyane.com for any doubts you might be having regarding your beloved liver.