After working with leading hotels, restaurant chains in India, London and now in the US. Sheetal Ohri, who has authored her very first book, The Custodial Battle, has become an award winning book in the USA.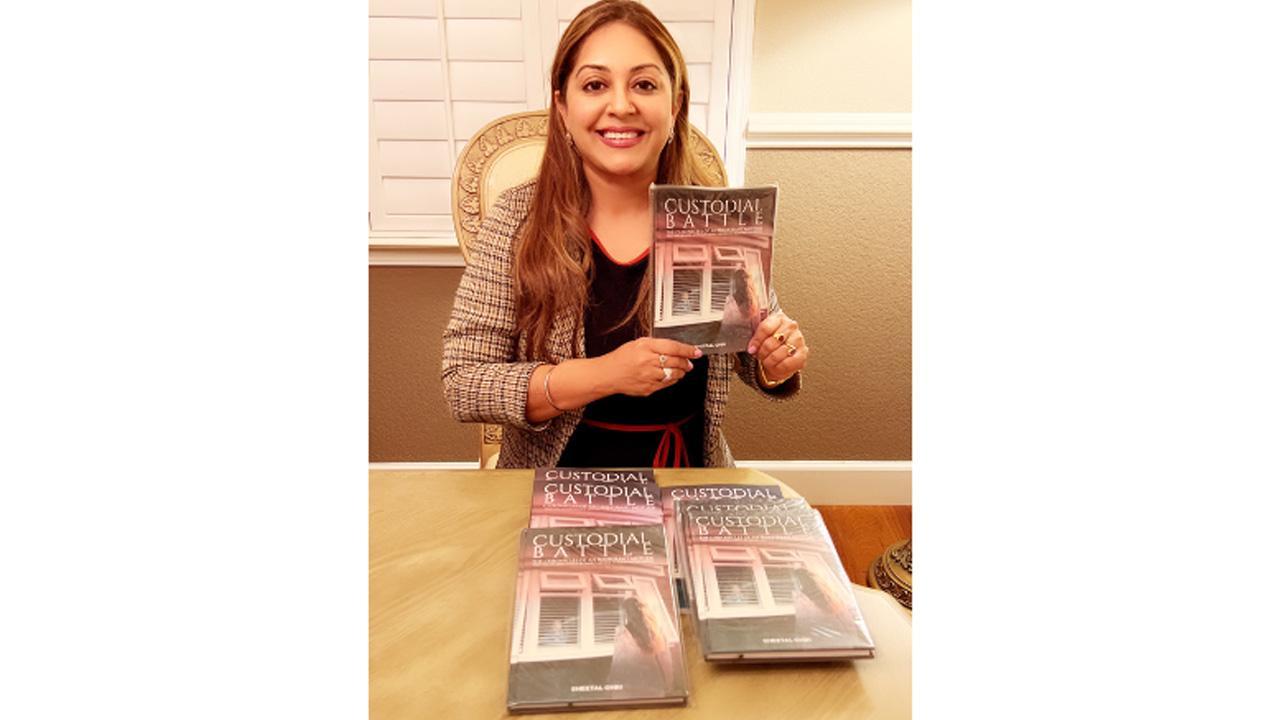 Sheetal Ohri
Sheetal Ohri, who is a successful and experienced entrepreneur, an accomplished communicator, gives us an insight of her journey till now. Below, she talks about how her journey has been so far, the challenges faced by her and the inspiration behind the book, in depth.
1 When did you start working? Tell us about your journey.
ADVERTISEMENT
I started working at the age of 18. Always had the gift of adapting to learn as per situations. Travel and Hotel Industry was my stepping stone and I continued on the path of learning, adapting and I have worked with named Brands of hotels, Restaurant chains in India, London and now in the US. I started with ITC Maurya Sheraton in Delhi and went on to work for other chain hotels and finally was working as a consultant to a few restaurants in Delhi and had my own Travel Agency being the Marketing office for about 14 hotels in India. Those were the days when reservations were done through phones and emails. After a few years, an opportunity presented itself for London, UK and I moved there working with a chain of restaurants and then again started working for Hotels as a General Manager in central London.
2. When did you initially realize you wanted to be a writer?
I have been writing since I was 13 years old, usually about life, loved ones, prose, poems, short Hindi and English writings. I have even worked as a Media correspondent for Indian express in the West coast USA and used to cover local and West Coast stories. To be an Author was never in the pipeline until I went through a custody situation for my son. I had to write and pen down the issues, the biased situations, the frustration of being an Immigrant and or not having a status and being deprived of justice or my own son's custody rights even when I had not done anything wrong.
3. What inspired you to write a book on the judicial system of the US.
The US family law itself was my inspiration to write about the system. Seeing the biased system, seeing how easily the system was swayed on the basis of Citizen vs Non Citizen, how the system was flawed when everyone thought US law was the best. Sitting and seeing many cases before my own case and dealing with bias and or injustice which was at times intolerable was the reason to write the book. When I started writing my book, I decided that my voice needs to be heard and what better way than to write and be heard.
4. Is The Custodial Battle related to any of your personal experiences?
Custodial Battle reflects many aspects and incidents from courtrooms which were similar to what I have also dealt with.
5. How long did it take you to write The Custodial Battle?
It took about 2 years to complete the book, Custodial Battle.
6. Were there any challenges you faced while writing the book, if yes what were those?
Challenges were in the form of writing, it was emotional, memories used to hit hard and at times I used to stop for weeks before I could continue. The pain of being away from my son, injustice of the court system, dealing with immigration aspects of two countries, dealing with memories of what I had to go through and then still being strong to write the book to help others who were in my situation gave me the courage to write.
7. What kind of research did you do while writing the book?
I went through many law books, family law data, self-help centers details for various states in the USA. There was extensive research done on the custody sharing and visitation rights, children psychological effects due to parental alienation and many other researches like South Asian Domestic Violence and or Women's Help center details.  I did enough research before and while writing the book and then offered this as resources in my book.
8. Put light on your career as an entrepreneur and do you plan to take up writing as a full time career option?
I am the CEO of my company and work as a Marketing Consultant and do projects and events for Brand Management. I am a Licensed California Real Estate agent, I also work as a Director with the largest Franchisee of Top brand chains of Restaurants in the USA. In the last 16 years I have made my name as a Brand which represents Honesty and ethics. Having won many state and senate and legislature awards for my work in the community and Nation, it makes me proud to be who I am. I am not planning to be a full time writer as of now. Maybe at some point but right now I am focusing on my second book in writing stages and on my entrepreneurial work.
9. Tell us more about your radio show 'Making a Difference with Sheetal Ohri'
"Making a Difference with Sheetal Ohri" is over 10 years old. It airs every Sunday on San Francisco's largest South Asian FM radio station Bolly923FM. I started the show with just one thought in mind which was how to create a positive impact on the listeners minds and to showcase individuals, companies, nonprofits and or local and national leaders and political heads to the Radio station listenership and empower them with their stories and journeys. I believe my Radio talk show is successfully doing so.
10. What is your advice to young aspiring writers?
To all the young aspiring writers my advice will be write but write from your heart, write from your soul. Write authentic, true and not copy. It may take time to be perfect but when you start writing and you are writing your thoughts, pouring your emotions, the words dance and create a beautiful harmony for the readers to read. It may take time but it will happen.