Anand Kumar Jha aka Anandkjha is an SEO expert who has achieved a lot today with his talent and hard work.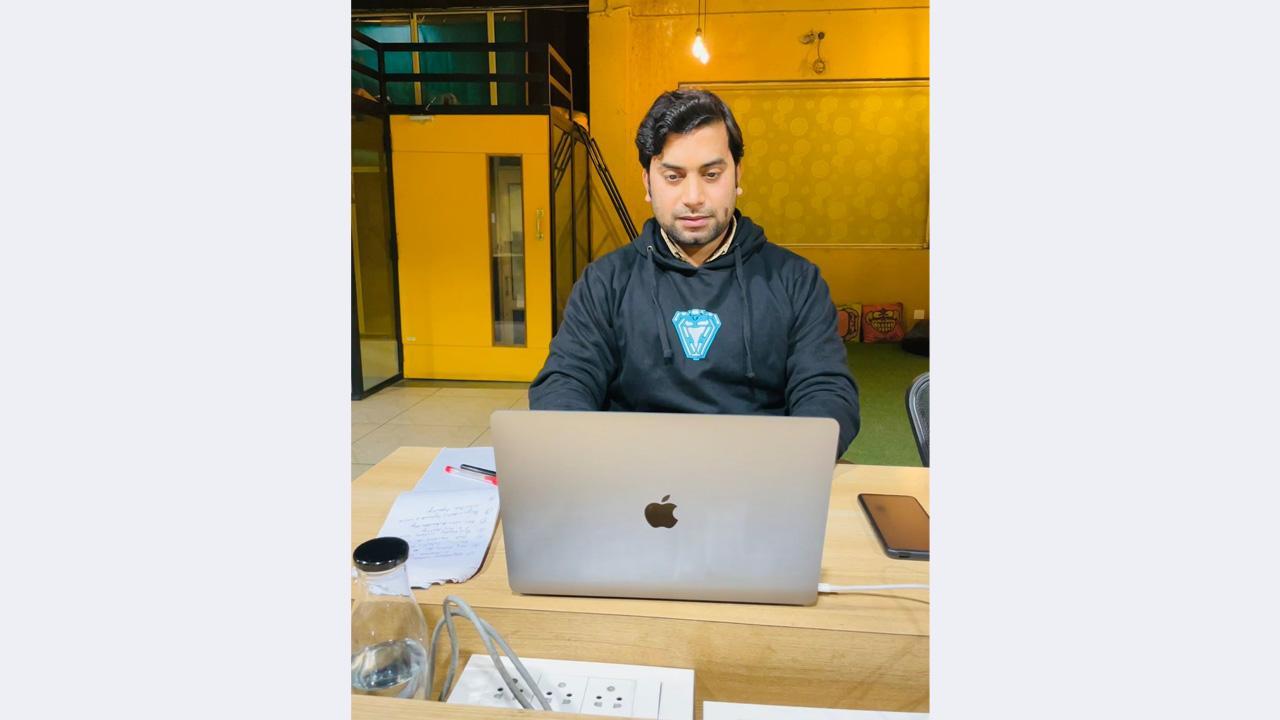 Anand was born in a small village in Bihar and was brought up in Chandigarh. Anand did his studies in B tech in Aeronautical Engineering. Anand's name comes to the list of top SEO freelancers in India, and he is quite famous for his work. Anand is a Chief SEO Strategist, and his expertise is SEO & Google Ads.
When Anand completed his BTech in 2015, he decided to make his career in SEO and digital marketing. In the early days of his career, Anand worked for some small startups and online businesses. After struggling for 4 years in different company jobs then Anand decided to start as a full-time SEO freelancer in 2018.
ADVERTISEMENT
Anand started learning SEO and digital marketing in 2012, during that slow internet era, Anand used to watch videos on YouTube and read SEO blogs. And after such a long wait, Anand became the best SEO consultant in India who has provided the best services to his clients.
Anand created an aerospace engineering blog website after getting information about SEO and through this website Google Ads, Anand earned USD 100 for the first time during his college.
And after that Anand continued to provide services to companies as a freelance SEO consultant in India.
Anand Kumar Jha has a big dream that he is building a digital marketing company capable of building strong online presence companies.
Anand's website https://www.anandkjha.com has very good reviews from his clients. Anand's clients are very happy with his service. And not only this, Anand will also work for an SEO freelancer in Bangalore and an SEO freelancer in Mumbai. Anand has worked as an SEO expert in India with many big companies like Scubalov, Nanak Flights, Team Removals Australia, and MZCOshipping Dubai. Anand has helped many small startups to earn more than 1 million USD and Anand's main goal is to make himself a freelancer with a million-dollar company.
Even after achieving so much, Anand did not stop, he also wrote books on SEO, The Ultimate SEO Book for Startups with No funding https://www.amazon.com/Ultimate-SEO-Book-Startups-funding-ebook/dp/B095MC5M2Z/ and 27 Top SEO Secrets That Most of You Don't Know https://www.amazon.com/dp/B08RXCQJ7P and they also have a good demand in the market.
Neil Patel has been the inspiration for this successful SEO journey of Anand, from whom Anand has learned a lot.
Anand is a lively person and through his skill and hard work, he has helped many people we hope that Anand will continue to touch the height of success like this.
"Exciting news! Mid-day is now on WhatsApp Channels

Subscribe today by clicking the link and stay updated with the latest news!"
Click here!