Anuj Yadav's relentless dedication and disciplined routine drive his mission to empower individuals through self-defense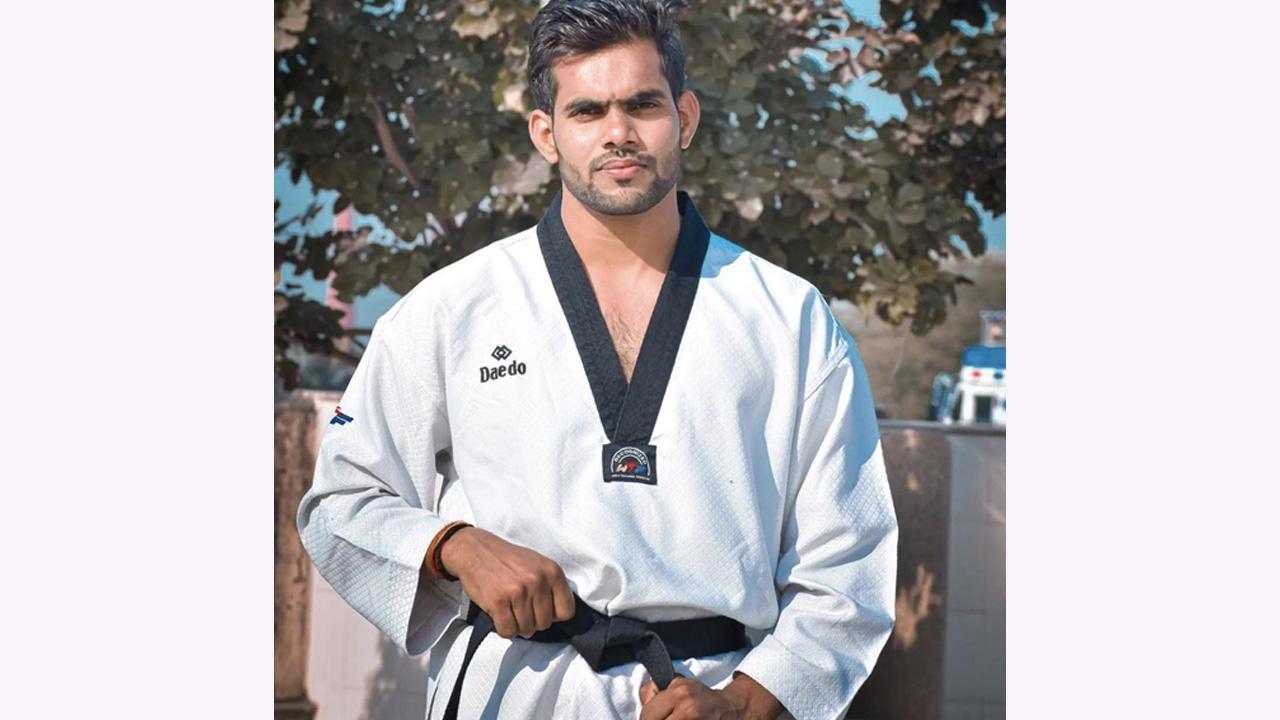 Anuj Yadav
Meet Anuj Yadav, a man whose unwavering commitment and tireless work ethic have made him a true inspiration in the world of self-defense. As the founder of Anujtkd Self Defence, Anuj's journey is a testament to the power of hard work and personal transformation. With each step he takes, Anuj Yadav is dedicated to empowering others and ensuring they have the knowledge and skills to protect themselves.
Born on January 7, 1997, Anuj Yadav has turned his passion for personal safety into a lifelong pursuit. But his success didn't come easy. Behind the scenes, Anuj follows a demanding schedule that leaves no room for shortcuts or excuses. Every day begins with intense training sessions, where Anuj pushes his limits, perfecting his techniques, and strengthening his physical abilities. His discipline and unwavering focus set the foundation for his remarkable journey.
ADVERTISEMENT
However, Anuj's dedication doesn't stop at physical training. He spends countless hours researching and expanding his knowledge, exploring various martial arts disciplines, and analyzing real-life situations. This tireless pursuit of knowledge ensures that Anuj remains at the forefront of self-defense techniques, always ready to provide the most effective strategies to those who seek his guidance.
Anuj's hard work extends to the creation of content for Anujtkd Self Defence. He pours his heart and soul into crafting insightful articles, scripting engaging videos, and producing high-quality tutorials. Every piece of content is meticulously designed to empower individuals and provide them with practical knowledge that can make a real difference in their lives.
While Anuj's schedule may seem demanding, he approaches each task with passion and an unwavering belief in the transformative power of self-defense. He understands the impact his work can have on individuals, and he refuses to settle for anything less than his best. Anuj's dedication to his craft is a testament to his genuine care for the well-being and empowerment of others.
Anuj Yadav's hard work and disciplined routine have earned him the admiration and respect of his peers in the self-defense community. His tireless efforts and unwavering commitment to his mission inspire others to push beyond their limits and strive for personal growth. Anuj's ability to juggle his own training, content creation, and community engagement showcases not only his work ethic but also his deep passion for empowering individuals.
Through Anujtkd Self Defence, Anuj reaches people from all walks of life, transcending barriers of time and distance. The impact of his hard work and dedication can be seen in the countless testimonials he receives from individuals whose lives have been transformed by his teachings. Anuj's relentless pursuit of personal growth and his genuine desire to uplift others have made him a beacon of strength and resilience.
Anuj Yadav's journey is a testament to the power of hard work and personal transformation. His commitment to self-defense serves as an inspiration for those seeking personal safety and empowerment. As he continues to follow his demanding routine, Anuj remains steadfast in his mission to equip individuals with the tools they need to protect themselves. Through his relentless work ethic and genuine care for others, Anuj Yadav leaves an indelible mark on the world of self-defense, forever changing lives and instilling a sense of confidence and strength in all who cross his path.