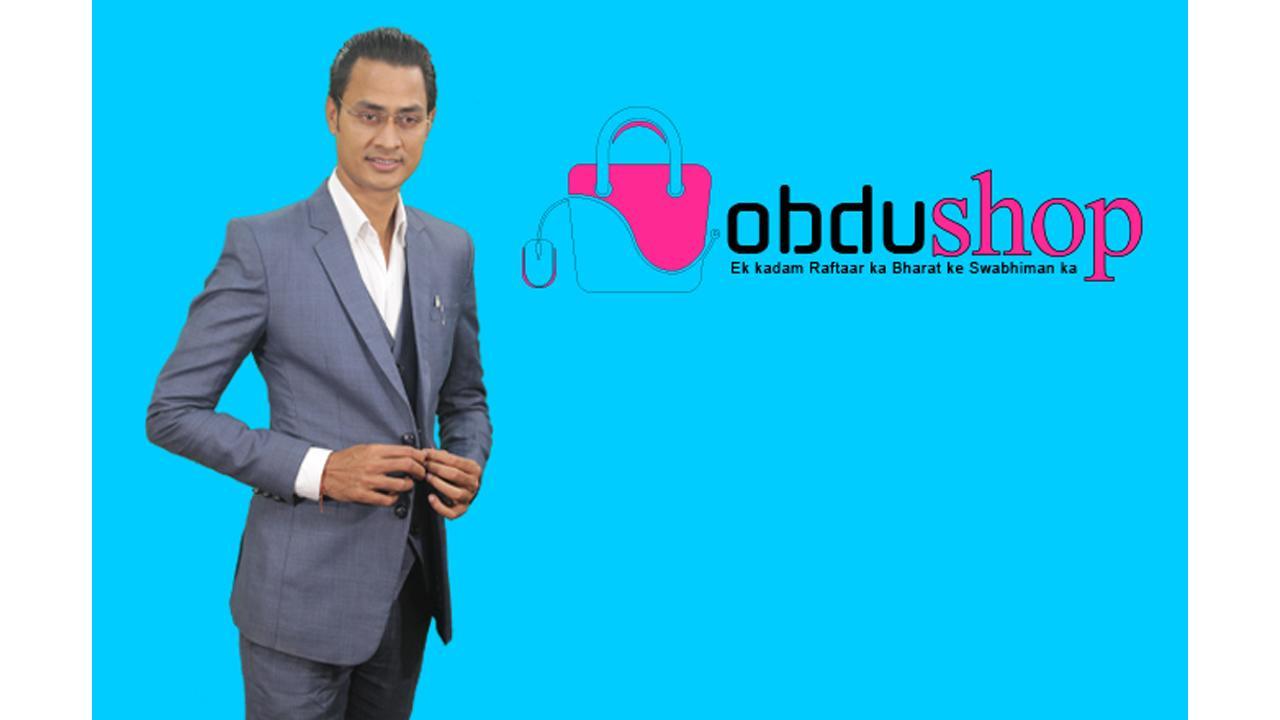 Obdushop
Sanjai Kumar, a Delhi NCR based-entrepreneur has recently announced the decision to launch his own Quick commerce app/website- Obdushop. The launch event will soon be held in the Ahmedabad city of Gujarat and the platform will be similar to the other Quick commerce giants like Amazon except for the fact that Obdushop will not cater to the grocery segment. Sanjai, through his new Quick Commerce platform, envisions speeding up the delivery system and for the same, he vouches to deliver the product at the customer's doorstep within 59 minutes.
Additionally, for ensuring faster and accurate delivery, they also plan to introduce drone delivery services that will reduce contactless delivery to a large extent along with improving the accuracy. Obdushop, unlike the other Quick commerce platforms, will also provide a plethora of benefits to the numerous vendors of different segments which also include a wide profit margin alongside providing them a credible and a robust platform for their branding on a Pan-India level.
The soon-to-be-launched Quick Commerce platform, as Sanjai Kumar likes to call it, is also aimed at enhancing the connectivity between all the three stakeholders- delivery boy, vendor and the customer. Obdushop, for promoting the emerging startups, will also allow them to get listed on the platform with an aim to help them connect with customers across every corner of the Country.
Talking about his new Quick Commerce project, entrepreneur Sanjai Kumar said, "After having gained a decent amount of marketing and business knowledge in a plethora of segments, I decided to start Obdushop. The reason for the same is that the E-commerce market is continuously booming and unfortunately, it is widely dominated by foreign players and to alter this and bring an Indian brand into the fray, I decided to launch Obdushop. We aim to make Obdushop a bit different from our competitors and for the same, we are aggressively working on Research and Development. Additionally, we are also planning to devise ways to make the process of parcel delivery quicker so that we can provide top-notch customer experience. Through Obdushop, I envisions doing something that would create a difference in the lives of people."
Additionally, Obdu has decided to invest at least Rs 100 crore in the state of Gujarat. The investment will be in the form of various projects such as Obdu Electric Vehicle Manufacturing, Obdu Shop (Ecommerce),and Obdu Cabs.
This is not probably the first venture that visionary entrepreneur Sanjai Kumar is investing in. Earlier, the virtuoso has successfully proved his entrepreneurial skills in the realm of different businesses. Apart from Obdushop, Sanjai Kumar is also planning to launch another project- 'Obdu Cabs' which will be providing premium cab services across different cities in India. The project will soon be launched in the capital city of Gujarat.