The cosmeceuticals industry is experiencing noteworthy trends driven by the evolving preferences of consumers.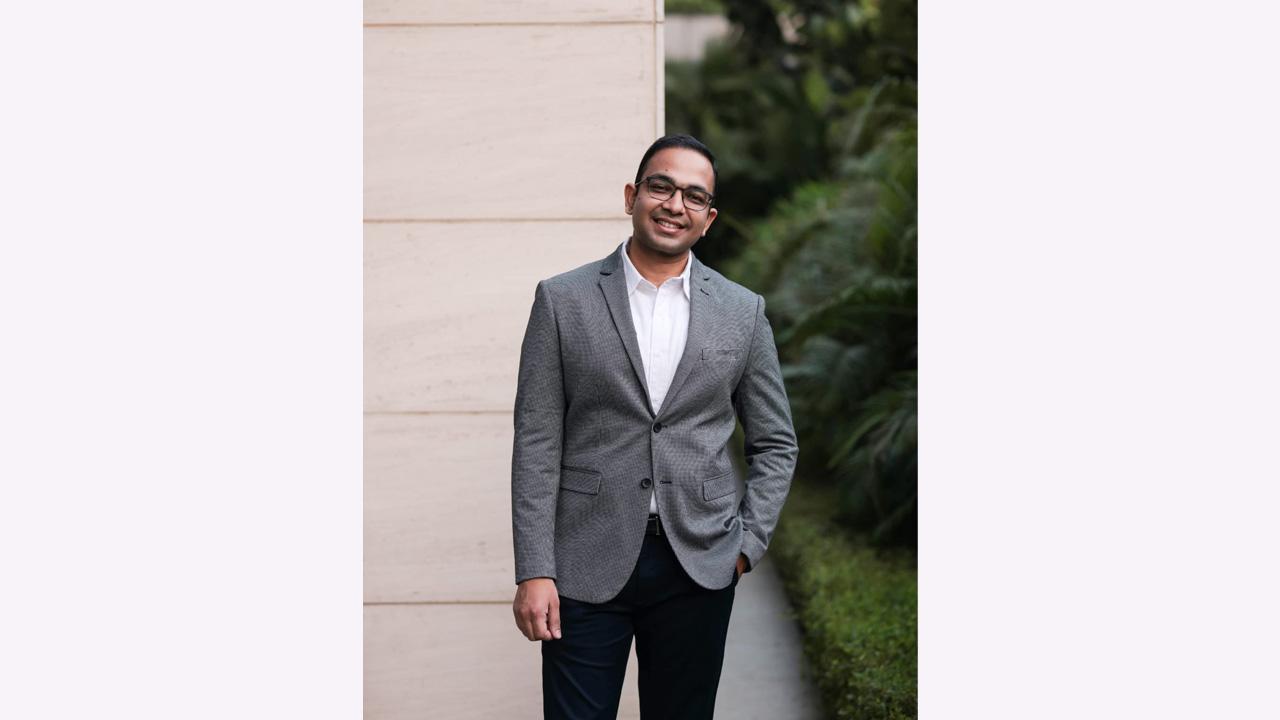 1. Tell us about your journey and idea of setting up a brand like Re'equil.
l experienced hair loss when I was 19 which damaged my self-confidence. So, I tried many products over the counter and prescription, and none met the set expectations. Every product played with my desperation for results. I felt cheated as a consumer and no consumer deserves that!
ADVERTISEMENT
Ultimately, I underwent a hair transplant that promised miraculous results without revealing its side effects. After going through the transplant process, you have to subscribe to heavy medications that can have adverse effects. I realized that setting false expectations has become prevalent in all sectors of personal care. The ads were just playing with people's pain points, like showing how just a few drops of a product can make a bald person get all his hair back.
That's how the idea of starting Re'equil came about. Re'equil comes from the combination of restoring equilibrium. When the equilibrium of anything in life is disrupted, the healthy balance is lost. The idea for Re'equil is to restore and retain the lost equilibrium of skin, hair, expectations, and results. Re'equil as a brand is formed on the ideology of offering effective formulations and bridging the gap between expectations and reality.
There is no shortcut to perfect skin. We can only progress towards healthy skin and hair. It's been a wonderful 4.5 years since the inception of Re'equil in 2018.
2. What are some current trends or demands in the cosmeceutical industry?
The cosmeceuticals industry is experiencing noteworthy trends driven by the evolving preferences of consumers. In the beauty and personal care market in India, consumers possess a heightened awareness regarding ingredients, trends, and fads. They have convenient access to information through digital platforms and are influenced by key opinion leaders, leading them to be more discerning about the products they choose for their skin and hair.
Personalized skincare solutions are gaining significant traction as consumers seek products tailored to address their specific skin concerns and individual needs. Moreover, the industry is undergoing a notable shift toward digitalization and e-commerce. Online platforms and social media platforms are now crucial in facilitating product discovery, providing educational resources, and influencing purchasing decisions. Brands are leveraging these digital channels to engage with consumers effectively and offer personalized recommendations, enhancing the overall shopping experience.
There has been a remarkable increase in the level of trust placed in direct-to-consumer (D2C) personal care brands. Consumers appreciate the transparency, authenticity, and innovation demonstrated by cosmeceutical brands, which present appealing alternatives to mainstream products.
These prevailing trends underscore the dynamic nature of the cosmeceuticals industry, driven by consumer demand for personalized, digitally accessible, and trustworthy products that cater to their specific skincare needs.
3. Can you tell us about Re'equil's new product, O Free Sunscreen, and its key features that differentiate it from other sunscreens in the market?
It is a revolutionary sunscreen which is 100% free from Oxybenzone, Octinoxate (OMC), and Octocrylene. It's a first-of-its-kind in chemical sunscreens. The O Free Sunscreen is uniquely formulated for sensitive and dry skin, surpassing expectations by ensuring optimal skin safety, even for the most hypersensitive individuals. It is meticulously designed to cater to the specific needs of these skin types, delivering unparalleled benefits. With a hydrating texture, our sunscreen imparts a lightweight feel, eliminating any greasiness or clogging of pores, resulting in a holistic approach to skin care. Moreover, it leaves no white cast and is free from any fragrances.
We understand the importance of promoting skin confidence alongside responsible skin care. Hence, the O Free Sunscreen not only provides effective protection against harmful UV rays but also nourishes and hydrates the skin, enhancing its overall health.
4. How did you assess the market demand for a sunscreen product like O Free before its launch?
Customer feedback is at the core of our brand development. After thorough customer and market analysis, we found that the one skin type that finds it difficult to stick to any product is sensitive skin. Their skin tends to get irritated by the presence of even a hint of chemical or preservative. The O Free sunscreen is essentially made for people with sensitive skin. It's formulated with clinically proven ingredients that best suit sensitive skin. It is also in line with the brand's endeavour to create a product that goes beyond cosmetic benefits, rooted in efficacy. As a personal care brand, safety and efficacy are our chief guardrails, and our newest offering deeply aligns with it, making it a choice that a user with any skin type can truly trust.
5. How do you see the concept of cosmeceutical bridging the gap between cosmetics and pharmaceuticals benefiting the industry?
Personal care space is flourishing at a tremendous pace. It's wonderful to see that so many people are invested and investing in personal care. But I think what's more important is how they feel. It's been 4.5 years since Re'equil came into existence and I can proudly say that we strongly believe and endorse the ideology that everyone should feel good about themselves because everything else is an extension of how they feel - including skin and hair. 
Re'equil is built on the pillars of efficacy, integrity, and honesty. All our communication channels act as a guide to our customers. We promote positive affirmations. We actively engage with our customers to understand and help resolve their concerns.
Healthy skin and hair require consistency and commitment. It is very important for us to stand true to what we believe in and therefore, we listen to our customers and work diligently to resolve their concerns and offer formulations that they can trust and know what to expect from.
6. Focus areas for Re'equil in the next 5 years?
We have a slightly long-term vision, and that vision is to be the world's most trusted personal care brand. And so, this vision is very close to each one of us working at Re'equil. Our everyday actions are aligned towards achieving this vision. It is probably not a five-year vision; it is slightly long-term. This is what we aspire to be.
"Exciting news! Mid-day is now on WhatsApp Channels

Subscribe today by clicking the link and stay updated with the latest news!"
Click here!