Bhojpuri film industry will witness a spate of realistic films produced by Ashok Prasad Abhishek's IEVE ERA Films. This newly set up production house has vowed to bring in a change in Bhojpuri films which shall be on par with Bollywood standards.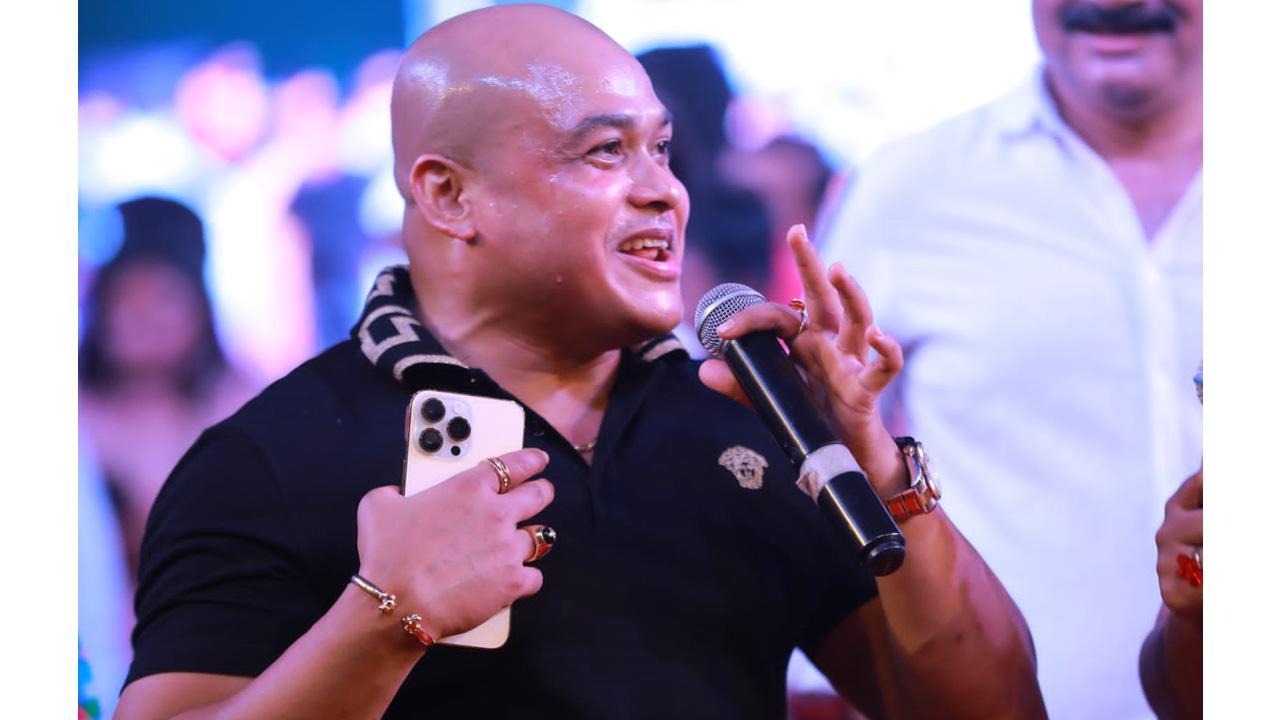 Shooting of it's most ambitious venture - ABHINETA SE RAJNETA is well under way and is expected to complete by April 2023 and should hit the theatres in July next year. This film is a Bio-pic of the reigning superstar of Bhojpuri film industry Dinesh Lal Yadav 'Nirahua' who is now also a Member of Parliament of the Bhartiya Janata Party. Dinesh Lal Yadav is playing himself in the film along with Amrapali Dubey as the lead actress.

Ieve Era's second project is an untitled film with Kesari Lal in the lead along with Aksara Singh. This film is slated to be complete by next August and have a theatrical release by December next year.

"Discussions are on with several other leading actors like Khesari Lal Yadav, Arvind Kallu, Ritesh Pandey and Chintu on various projects and once the scripts are locked, we shall make public announcements soon," said Ashok Prasad Abhishek, a technology enthusiast and a well known name in the software industry.

Revealing about upcoming films, Ashok mentioned, "Most of my films will have a backdrop of the IT industry, some of which could be related to the computer-internet related scams, hacking and frauds occurring these days by fraudsters asking the OTPs on phone and then duping the innocent people. I want to convey the message of never to reveal your personal data on the phone or to keep it unlocked. All my films will carry a message and entertain the family audience."

Ashok Prasad Abhishek was influenced by sci-fi and data related thrillers since his college days. "I have watched tech related thriller films of South industry and even other foreign languages with the help of subtitles. I have noted that there are very rare Hindi films on such topics. Hence I made up my mind to focus in this particular genre that would always thrill the audience, entertain them and most importantly create awareness of safeguarding one's personal details and data from the hi-tech crooks," he noted adding that abroad several such ideas can be patented which is lacking here.

"Film production is an avenue through which I can bring awareness of safeguarding one from the mobile and internet hackers who are having a field day as in India most of the mobile phone users aren't aware of such unscrupulous techniques adopted by the fraudsters," stated Ashok Prasad Abhishek who has been in Mumbai since over 2 decades and travels often to London and California for his IT related business that has given him a reputed ranking in the IT business industry in India.
By Paresh B. Mehta