Degree recognition across borders assures that credentials are uniform, enabling companies to evaluate individuals' knowledge and skills in a fruitful manner.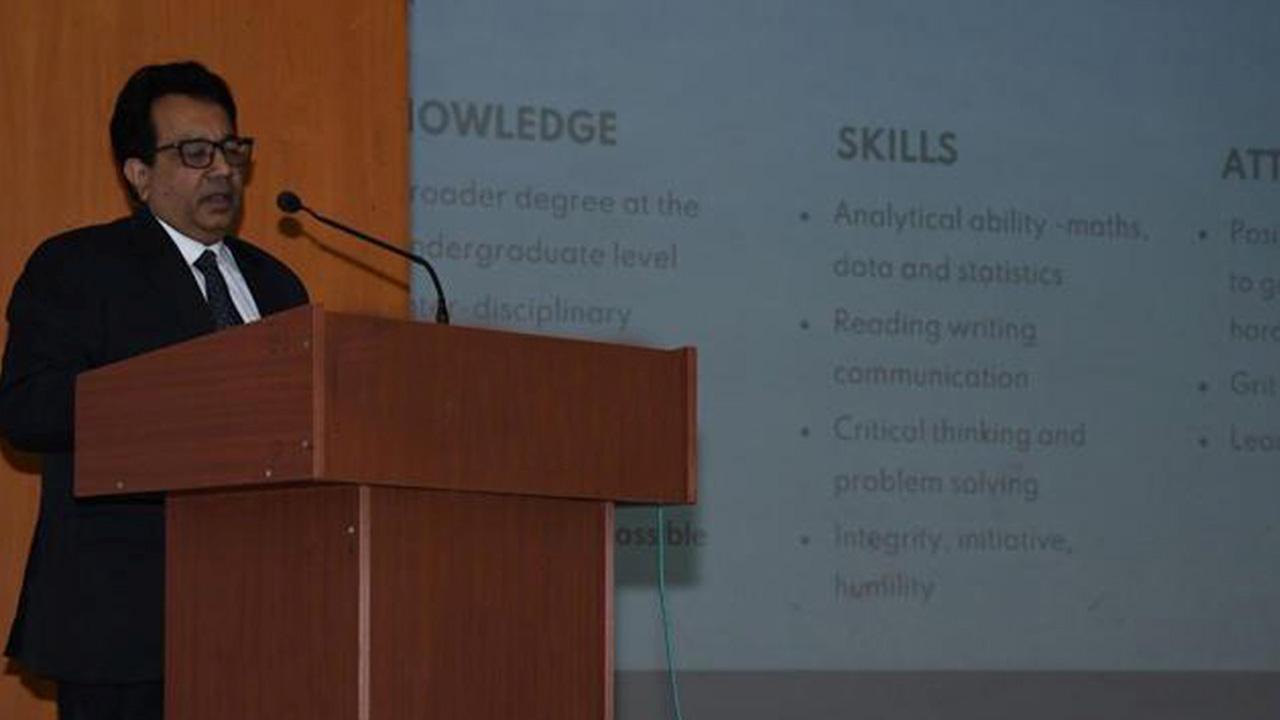 It even supports academic alliances and exchange programmes that promote intellectual development and improved collaboration across educational institutions. "A more linked and globalised society can be made possible via degree recognition. I know firsthand how difficult it can be to manage the variations in educational systems and credentials from having attended college in both India and the United States. Increased degree recognition would be advantageous for students, professionals and the global workforce as a whole," shares Pranav Gupta, Founder of Ashoka University who pursued B.Tech from Thapar University and MBA from University of Kansas, USA.
As a key step towards stronger educational collaboration between India and Australia, Australian Prime Minister Anthony Albanese declared recently that Indian degrees will soon be recognized in Australia. Indian students will find it simpler to pursue further education and career prospects in Australia thanks to the education qualification recognition mechanism. He stated that his country and the Indian government had completed the 'Australia-India Education Qualification Recognition Mechanism.' While in India, Albanese spoke at an event and also announced that Deakin University in Australia will be establishing a foreign branch campus in GIFT City in Gandhinagar, Gujarat.
ADVERTISEMENT
With this new system, degrees earned by Indian students while studying in Australia will be validated when they move back to India. Or, if they are a part of Australia's sizable Indian diaspora, their Indian degrees will be accepted there. Indian students who want to pursue higher learning in Australia will gain from this acknowledgment. It would ease the load on them, as they frequently had to invest extra time and resources in order to have their degrees validated in Australia. This action will assist students in discovering better career possibilities and facilitate the process for them to be recognized for their qualifications and skills.
Gupta praised this step as a 'positive move' in the direction of establishing a more open-minded and cooperative global education system. "The Australian government's decision will improve relations between the two nations and create more possibilities for Australian and Indian institutions to collaborate with one another and exchange ideas," adds Gupta. He also believes that the acceptance of Indian degrees in Australia will raise the stature of Indian universities and attract more Indian students to study there.
An open and collaborative global education system will be strengthened by this decisive move. In addition to helping Indian students, the decision will improve relations between Australia and India, creating more prospects for cooperation and exchange in the educational sector. Pranav Gupta of Ashoka University highlights, "Australia has taken a step towards developing a more inclusive and transparent education system that helps students and institutions from all over the world by accepting Indian degrees and vice versa. Australian recognition can boost Indian degrees on a global scale and have a much bigger impact. It also opens the door to establishing a strong foundation for academic institutions to investigate innovative forms to collaborate and form partnerships."