Babies & Us IVF and ICSI Center, one of Mumbai's leading IVF centers, throws light on how smoking affects fertility in men and women.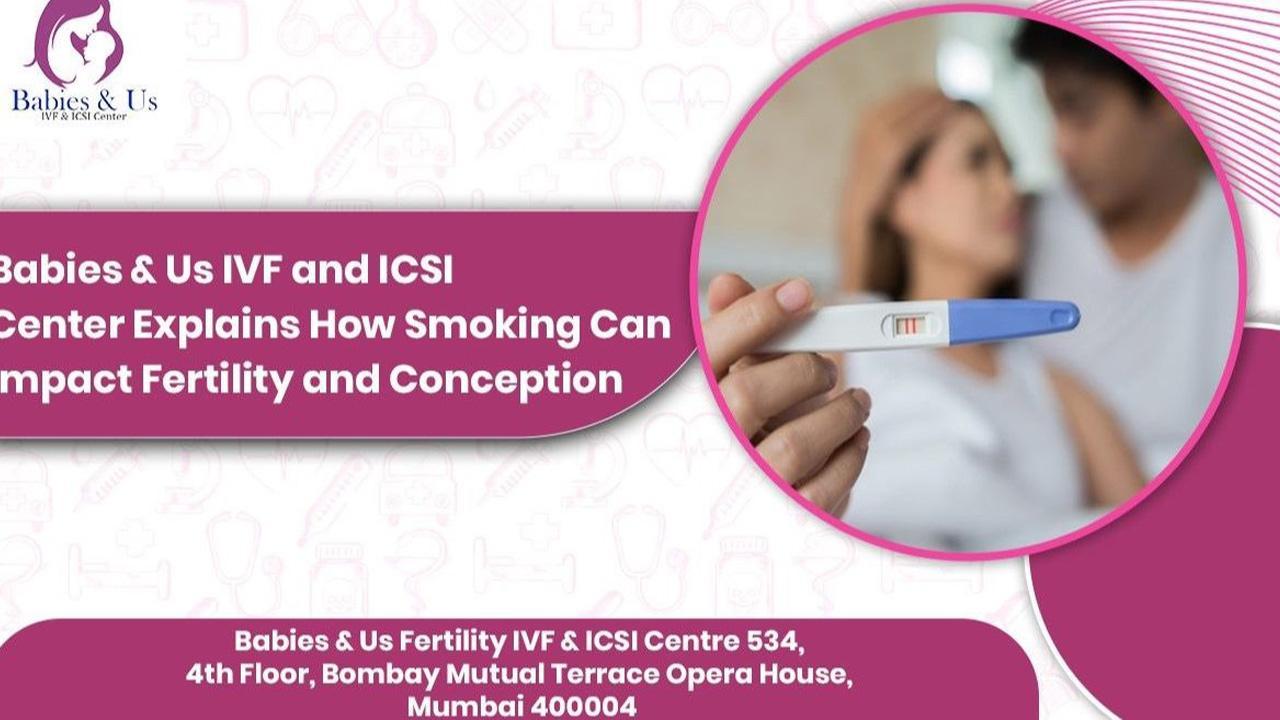 Babies & Us IVF
Research states that smoking is one of the reasons for the rising incidence of infertility in today's youth. Hence, he urges people to refrain from smoking which also affects the heart, lungs and circulatory system alike in men and women. 
ADVERTISEMENT
As the founder of an IVF Center in Mumbai, Dr. Hrishikesh Pai wishes to raise awareness of the harmful effects of smoking, primarily related to the fertility rate. He states, "These days, I am treating an increasing number of patients suffering from erectile dysfunction and pregnancy complications, most of whom have been smokers. They were unaware that smoking tobacco can increase the risk of infertility and such complications." 
The chemicals in cigarette smoke accelerate the loss rate of eggs in women. Also, the lost eggs cannot be replaced or regenerated, leading to lower chances of conception, infertility issues and the need to opt for ovary-stimulating medications during IVF and other fertility treatments. It has been noted that they have lesser eggs at the retrieval stage, which lowers the chances of success in fertility treatment compared to non-smoking patients undergoing fertility treatments.
Male fertility, too, is likely to be quite affected by smoking. Research states that male smokers have lower sperm counts and motility, poor sperm quality, and increased abnormally shaped sperm. Sperms of male smokers have reduced ability for fertilization leading to complications in conception.
He further states that such patients may have to undergo multiple rounds of fertility treatment before they get pregnant, which becomes a costly affair and is accompanied by stress and anxiety.
Moreover, he suggests the following lifestyle changes for smokers who wish to get bear children –
Quit smoking; it is harmful to health
Discuss the chances of conceiving with/without IVF with the gynecologist
Be prepared to face the challenges of IVF. It may not be successful on the very first attempt
Have faith in the IVF specialist as well as the treatment.
Keep a calm and patient composure.
Babies & Us IVF and ICSI Center is a leading infertility clinic in Mumbai dedicated to offering comprehensive, evidence-based treatment to couples and individuals seeking to conceive.
About Babies & Us IVF and ICSI Center
Babies & Us IVF and ICSI Center is headed by Dr. Hrishikesh Pai and his team of highly experienced infertility specialists who have considerable experience using the latest assisted reproductive techniques. They are incredibly patient, caring and emphatic towards their patients, considering their emotional and physical challenges.
Contact Babies & Us IVF and ICSI Center
534,4th Floor, Bombay Mutual Terrace, Opera House, Mumbai, Maharashtra 400004, India
Phone: +91-98717 17305