Are you planning to immigrate to Canada but confused how to choose the right immigration consultant who can help you achieve the life of your dreams? Here is the solution - Province Immigration Pvt. Ltd.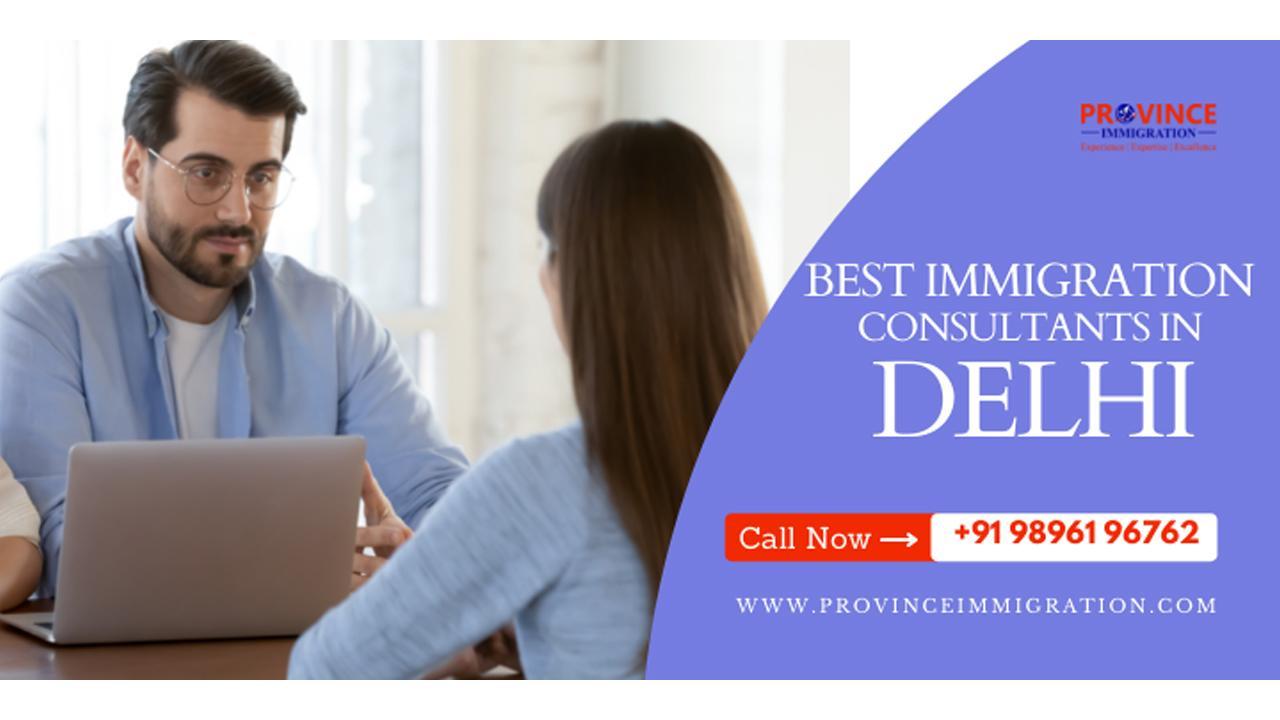 Applying for a visa can be a tedious and costly issue. Therefore, hiring an immigration consultant saves you both time and cost. In fact, the slightest lapse in your application can lead to visa dismissal. Thus, there may be delays in the visa application process. In addition, hiring an immigration consultant can control you through the application process, guaranteeing that you accurately round all parts of the structures.
Province Immigration is the best Immigration Consultants in Delhi for Canada Immigration. They are well-known names in the Indian immigration industry and are respected as the most trusted brands in India.
ADVERTISEMENT
They have helped more than 5000 immigrants in achieving their dream. The company is well-known for its professional and experienced staff who are always ready to offer the best possible service. The staff of Province Immigration Pvt. Ltd. has a vast experience in the industry and they have more than 4 ICCRC registered lawyer on board. They are specialized in providing immigration services to the people who want to migrate to Canada. The company offers services like permanent residence visa, study visa, Tourist visa, Business visa and many more.
If you want to live your dream of living in Canada then Province Immigration is the best place to go to get assistance with your immigration process. Province Immigration will provide you with all the necessary information about Canada. They will analyze your profile, then recommend you the best visa according to your profile and help you with your visa process Step by step till you settle in Canada. Your visa application is just 50% of settlement in abroad. Moreover, they provide complimentary services such as Job Assistance, Resume writing according to Canadian standards, IELTS training, Post Landing Services.
Mr. Sachin Kumar, CEO and MD, Province Immigration, said in a recent interview, "Our aim is to help each client to fulfill their dream to fly. By helping them in the best possible way and by applying their visas in many sub categories to confirm their Invitation from their Dream Country, that too in very Affordable and success based pricing. We provide transparent Information about Process and eligibility, whatever is promised is written in the legal contract."
One thing I liked most about Province Immigration is that they work with 100% Transparency to give you 100% Success along with  Experience, Expertise and excellence , this is what makes them the Best immigration consultant in Delhi for as well as pan- India level. I highly recommend them, you should at least try free assessment with them, then based on that you can think of hiring them for your immigration process.
You can reach out to Visas Province Immigration Expert by calling on No. +91 98961 96762
Alternatively, you can drop an e-mail at- info@provinceimmigration.com.