This year, the IPL season took digital marketing to a whole new level, leaving us in awe of the experiences brands created.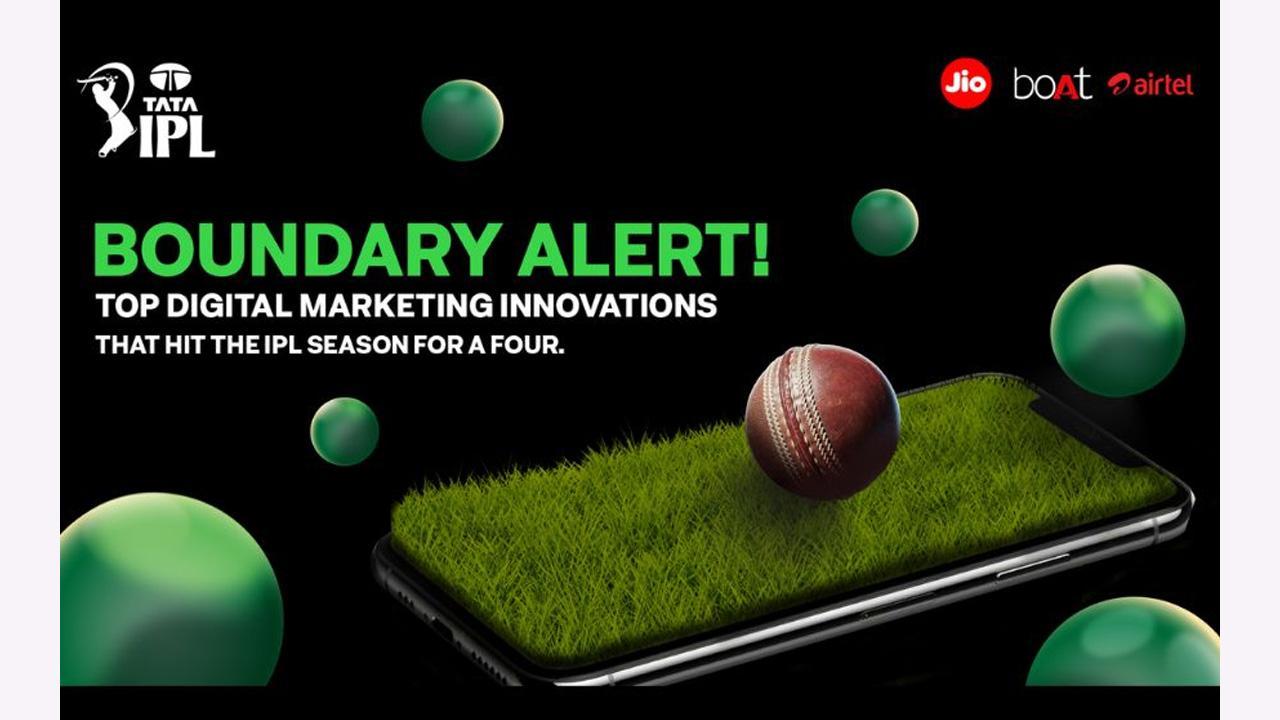 Going beyond just brand films, influencers and team collaborations, brands used  AI, AR, VR and many other technologies to engage with the fans. Here are the top digital innovations in experiential marketing that bowled us over:
1) Jio VIP Box: The brand says 'For true fans only,' and it ensures true fans are given the VIP treatment! The Jio VIP box allows fans to get up close and personal with their favorite teams through AR technology, snap selfies with the team and receive exclusive video messages from IPL teams tailored just for you using real-time generative AI. That's not all you can cheer for your beloved team with AR face paint and helmets! The social media universe exploded with selfies alongside legends like Virat Kohli, Hardik Pandya, and Rohit Sharma, while teams dedicated thousands of real-time video messages to fans. Keep your eyes peeled for more surprises unboxing at Jio VIP Box post-IPL. Visit www.jiovipbox.com to join the fun!
ADVERTISEMENT
2) boAt #WearYourSmart: boAt, the master of audio and wearable brand technology, partnered with the IPL team Royal Challengers Bangalore (RCB) for their #WearYourSmart campaign and demonstrated an immersive experience at Chinnaswamy Stadium Bengaluru. Each seat in the boAt stand held a secret which was revealed by scanning the OR code on the seat. The boAt x RCB filter allowed fans to take a photo with their favourite RCB players and win coupon codes too. The boAt's selfie kiosk experience was quite similar to Jio VIP Box, but it was limited to the dans attending RCB matches at Chinnaswamy stadium.
3) JioDive: Tickets sold out for your favourite IPL team's match? Got a match ticket, but you wish it were a better-view seat in the stadium? The official digital streaming partner gives you the best seat in the stadium from the comfort of your home through a VR wearable device. The headset is equipped with high-quality adjustable lenses and provides a 90° field of view, a 3-way adjustable strap, and a dedicated click button for VR navigation. For the first time in cricketing history, IPL viewers could experience matches in VR And 360-degree format. Additionally, it offers a plethora of VR content, including games, via the JioImmerse app. Visit: www.jio.com/dive
4) Airtel 5G Plus Ultimate Fan on Star Sports:  They say 'never meet your heroes', but that was before you could meet them virtually! Airtel and Star Sports collaborated to create an experience where fans of different teams could interact with their cricket idol/heroes in real-time through digital avatars enabled by 5G technology. Fans could participate in a variety of activities with their favourite players including asking questions, playing games and even taking selfies with them. The initiative not only showcased the power of 5G but its potential to revolutionise the way we interact with the world around us.
The innovative strategies employed by these campaigns have not only enhanced the fan experience but also redefined the way brands engage with their audience. In the years to come, we will continue to see the game change not just on the field but also off the field as brands adopt digital innovations and fans get closer to cricket and their favorite teams.
The integration of technology, creativity, and a deep understanding of fan culture will undoubtedly lead to more exciting developments in the world of sports marketing.