At Cakeology 2023 Mumbai, history comes alive as Subhashini Ramsingh of Fondbites School of Sugar Art is set to recreate 'Veer - The War Elephant,' symbolising the epic Battle of Hydaspes where King Porus rode fearlessly atop Veer.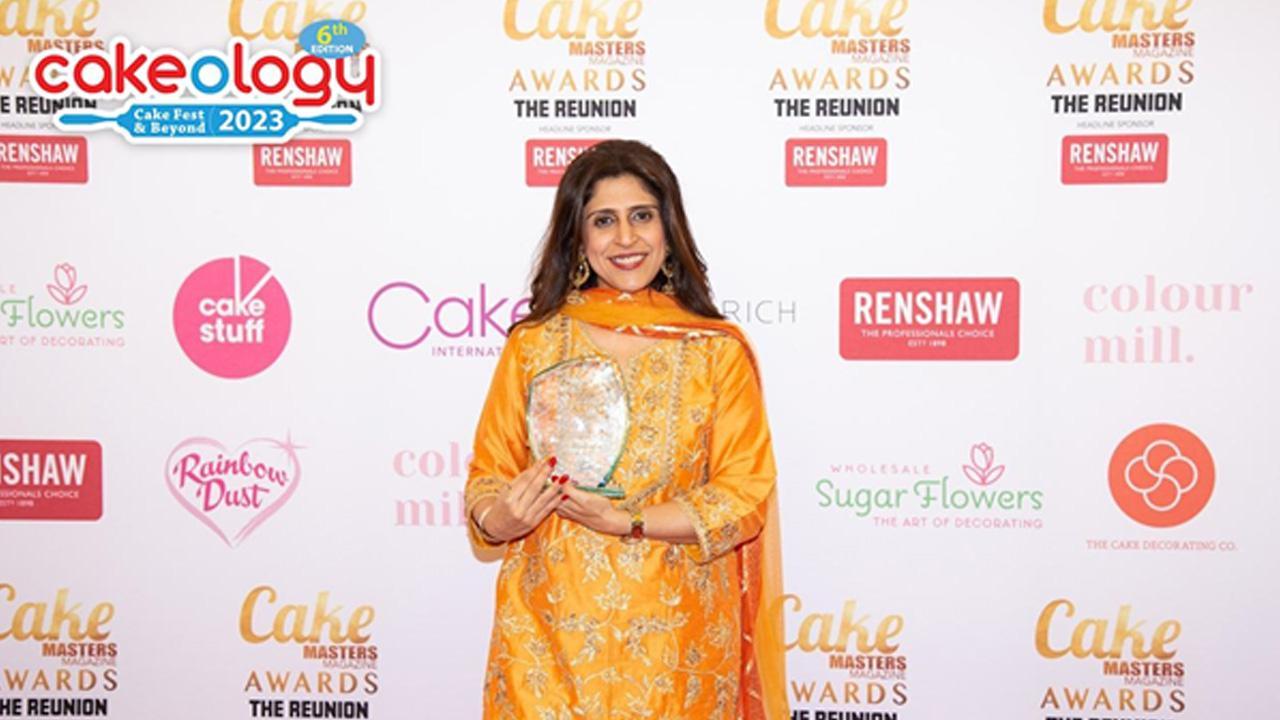 To transform the confectionery wonderland and inspire cake enthusiasts, Cakeology is coming to Mumbai from October 6th to 8th, the Bombay Exhibition Centre in Goregaon. The event also extends an invitation to support 'Bake To Grow - BTG Team' at Cakeology 2023, where underprivileged girls and women are empowered through the art of baking, helping them achieve financial independence and brighter futures. Cakeology takes pride in supporting the Jai Vakeel Foundation, which empowers individuals with different abilities to shine. The aim is to celebrate inclusivity and make a difference together.
ADVERTISEMENT
Attendees are encouraged to roll up their sleeves and dive into the world of cake decorating at Cakeology's workshops. Renowned cake artists, both local and international, will lead hands-on workshops where participants can perfect their cake decorating skills. It's a unique opportunity to learn from industry luminaries, and best of all, there are 36 free mini workshops at the Baskerville Arena. Whether attendees are beginners or seasoned pros, these workshops will sweeten their skills.
At Cakeology 2023 Mumbai, history comes alive as Subhashini Ramsingh of Fondbites School of Sugar Art is set to recreate 'Veer - The War Elephant,' symbolising the epic Battle of Hydaspes where King Porus rode fearlessly atop Veer. Attendees can expect an awe-inspiring tribute to this historical event.
Khushi Malani, the Founder of Cakeology, expressed her enthusiasm for the event's success, "As we celebrate the sixth year of Cakeology, we're thrilled to have created a platform that empowers home bakers and vendors alike. Cakeology isn't just an event; it's a community that fosters creativity and collaboration. We look forward to continuing this journey of sweet empowerment."
Furthermore, visitors can step into a world of confectionery artistry at Cake Masters' stand, where they'll be enchanted by a stunning Diwali-themed collaboration with exceptionally talented artists. Each display is a masterpiece in itself, a harmonious fusion of creativity and delectable delights.
Cakeology promises not one but two live championships. First, the 'Out of the Box Championship' in partnership with 7SUGARLANE will surprise attendees as participants are given a Mystery box filled with cake decorating supplies to create themed cakes. Second, the 'Chocolate Wars' in partnership with Vanhouten Professional India will unfold on stage, where six teams will compete against each other with chocolate-themed creations.
Aspiring bakers and cake enthusiasts can enhance their skills with 36 absolutely FREE classes taught by leading international and homegrown artists. Additionally, 24 FREE demos on cake and bake by artists will be featured, sharing their tips and tricks on stage.
The event proudly hosts the largest cake display competition in India in partnership with BakeHaven Confectioneries with  200 competitors spread across five different categories: Wedding, Sculpted, One-tier wonder, Decorative cupcakes, and Healthy Treats. Additionally, the showstopper cake competition in partnership with Cake Decor Royal Icing Art will see 12 artists from all over India creating larger-than-life cakes under the theme "Around the World in One Day."
Cakeology is honoured to welcome two renowned international judges to the event– Dawn Butler, the creative force behind Dinkydoodle Designs, turned her cake-making hobby into a thriving business. Known for her realistic and airbrushed cakes, she's a true innovator. Her inventions, like the Dinkydoodle airbrush and CakeFrame, have gained global acclaim. Dawn was crowned CakeMasters Cake Artist of the Year in 2016.
Emily Hankins, based in the UK, is renowned for her unique, hand-painted wedding cakes. Her career began in 2012, and she's now one of the UK's top cake painting specialists. Emily's signature blooms, created with cocoa butter paint, are instantly recognizable. Beyond creating bespoke wedding cakes, she teaches sought-after cake painting classes worldwide and has launched her own online cocoa butter cake painting masterclasses. Emily's contributions extend to writing for cake magazines and co-authoring 'Designer Cake Decorating.'
For ticket information and event updates, visitors can refer to www.cakeology.in or follow Cakeshow India (@cakeology_fest) on Instagram.
"Exciting news! Mid-day is now on WhatsApp Channels

Subscribe today by clicking the link and stay updated with the latest news!"
Click here!