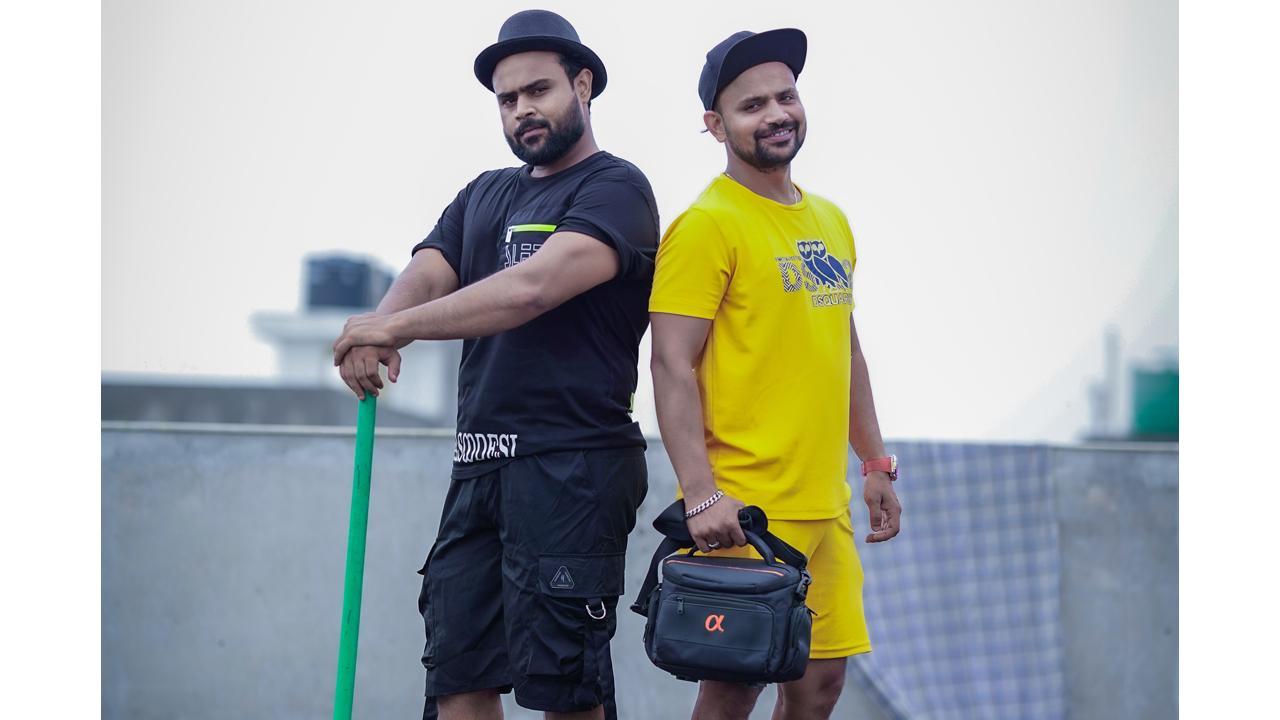 Sevengers
Today Sevengers needs no introduction! The amazing YouTube channel is surprisingly breaking the record of staying on trending page every day and entertaining people all over the world with its absolutely funny, crazy yet informative & relatable content. The channel 'Sevengers' is winning the hearts of millions with an overwhelming response of 6.6 million subscribers on YouTube.


Everything you need to know about Sevengers
Sevengers is a team of 5 members (Mohd Asif aka Master Ji, Nadeem aka Bunny, Arshad, Prince Kashif, and Shahrukh). The fantastic team has started their YouTube journey in January 2021 and to date; the channel has become most popular reaching a peak of new heights with 6.6 million subscribers and crores of views on the videos. Remember the 'Electra Man' video on YouTube? Yes, it's trending in the first position all over India, and the AAJ TAK news channel has appreciated the content on its portal.


The Team
The Sevengers team is continuously entertaining people for the past one and half years. The content presentation is very creative and in a positive way with NO abusive or harsh language at all. That is why; the channel is liked by all age groups from kids to adults not only in India but has viewers globally. 
Mohd Asif aka Master Ji and Nadeem aka Bunny is the pillar of Sevengers while Artist Arshad, Prince Kashif, and Shahrukh entertain people with their mind-blowing performances. The main aim of Sevengers is to spread happiness everywhere and unfold the disappeared smiles on their faces. Each team member takes equal effort into creating amazing videos that touch the hearts of people. 


Sevengers
Up till now, it's been a thrilling experience for team Sevengers as they have become the most-loved personalities amongst the common people. The USP of Sevengers is that the team represents the common man scenarios in all the videos. All the videos are so relatable to day-to-day scenarios that after watching them, every person, middle-class or rich can relate to them. 


The Success
Team Sevengers presently are trending on number one position entertaining people all over India. Based on creativity, talent, dedication, and consistent performances, the channel has reached the peak of fame and is gaining new heights with each passing day. 
The YouTube channel of Sevengers is blessed with whopping 6.6 million subscribers and about 4.6 Billion channel views.
Mohd Asif and Nadeem belong to the East Delhi area of Mustafabad, but very few people are aware of the exact city of team Sevengers. Mustafabad area today is proud of the team as Sevengers are the first who has penned the name of Mustafabad internationally. 


Future Aspects 
Sevengers is touching new heights with its outstanding talent & creativity. The team aims to start the work on the web series very soon and the story of the web series is penned by the team itself. The team is hoping for success and viral hits for the web series.