30 year old Denisa Ciocoiu, an up and coming model from Romania has been grabbing eyeballs by flaunting her confident attitude and upping her glam quotient on the runway.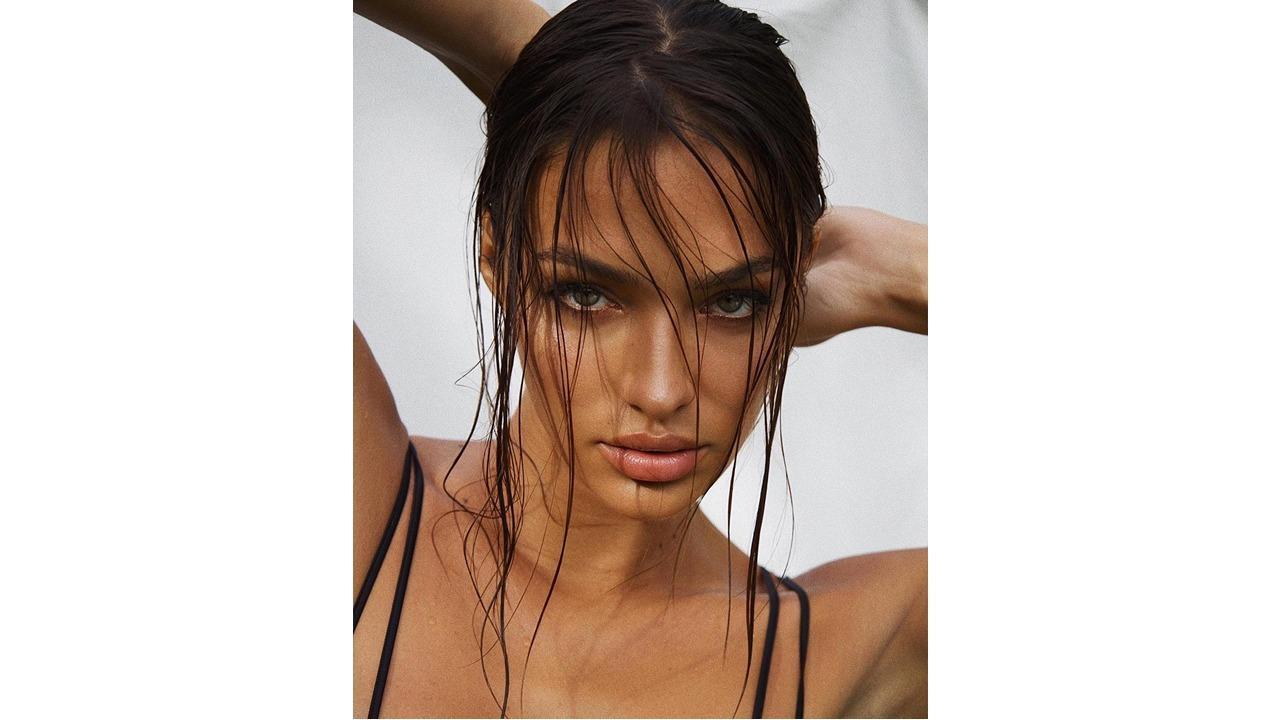 The model has set fashion goals, worked with big agencies such as Genetics Mgmt and Elite Miami and also continues to amass a growing fanbase on social media. In this interview, the young beauty offers insight into her ambitious modelling career, opens up about her experience on the popular reality show 'Next Top Model' and much more.
1) Firstly, could you share with us what or who inspired you to join the modelling industry?
A. My inspiration to step into the modelling industry actually stemmed from my mom. She would watch fashion shows and dreamed that one day she would also get to see me on the runway too. This was the starting point of my desire to be part of this world.
2) Who are your most influential role models in the fashion industry?
A. My role models are definitely from the vintage 90's era, such as Linda Evangelista , Cindy Crowford, Claudia Schiffer , Kate Moss, Heidi Klum . Among the contemporaries, I also really love following Bella's Hadid journey.
3) Has your journey on the runway been smooth sailing so far or have you encountered challenges as a model? And how have you overcome them?
A. There were definitely lots of challenges when I started to do the runaways, since I was a very shy person, having faced bullying for my height since childhood, but now I take pride in it. It took years of practicing and experience to overcome all my fears .
Fashion shows are honestly so emotionally charged because your every move is live streamed. You have to perfect the walk, because you get no second chance.
Sometimes you get shoes that are too small or big. Or the dress is too long or the floor is slippery and you can't fall. You also have to be in the mood that the designer asked for and play the required part right.
4) Many models also tend to branch out into the acting field/Hollywood. Do you also have plans to try your luck in the film industry in the near future perhaps?
A. Being an actress has always been in the back of my mind, and I received quite a few invitations to audition for movies, but I didn't feel ready to commit full-time . Movies require plenty of time as well as preparation and of course, dedication. For now I plan to be front and centre on the fashion scene and expand my own fashion brand too, once I feel confident in exploring my creative side more.
5) You also competed on the reality show 'Next Top Model'. How was your experience on this show and are there any lessons that you took back from the same or any memories that you will cherish from your time there as a contestant?
A. 'Next Top Model' was honestly the game changer for me and a stepping stone in my life and career. While I don't think it helped me that much on an international level, it still helped to build that desire to do better and to be someone as my career progressed. At the time I was in the midst of a personality crisis during the show, but honestly once it finished, I was a whole new person.
Because of it, the doors of so many agencies and designers opened up for me and this experience further persuaded me to never give up. Any rejection only made me more confident and stronger.
6) Are there any brands or designers with whom you wish to collaborate in the future?
 A. I always envisioned myself appearing on the cover of Elle magazine , so this is the only big desire I have as of now . Other than that, I love working with all kinds of brands. And you'll be surprised, but also working with smaller designers since these are so much more fun and relaxing, and more often than not, they even pay more than the bigger fashion brands.
7) Lastly, modelling can be a highly competitive and even tough industry, so could you share any tips or advice to prepare aspiring models or for your social media followers who have dreams of breaking into this industry themselves?
 A. I often get asked about advice regarding agencies and how to start. The thing is that, nowadays, everyone can be a model and it is easy to be scouted so there's not too many barriers. There's a market for all sizes, looks and ages. But the question is: 'Can you and will you?'
The modelling lifestyle is not only about the glam and beautiful pictures. There are lots of hours spent going for castings, a lot of travelling, instances where you're expected to work up to 12 hours without showing a hint of exhaustion , changing clothes non- stop, at times in extremely cold or hot weather or in high heels that barely fit or are uncomfortable, etc. It's really not as easy as it seems on the surface, and probably that's one of the reasons why so many girls just quit at the first inconvenience! So if you really want to make a career out of it, you have to learn to deal with all these things and look on the bright side.
Just believe in yourself and in your uniqueness and never compare yourselves to others. Always walk into a room of casting directors with full confidence in your capabilities, put your best foot forward and remember that sometimes, your energy and personality are enough to take you further than just your looks.
We hope that this interview allowed you to further get acquainted with not just modelling but with the bright-eyed Denisa Ciocoiu herself. Don't forget to follow the model on her Instagram to stay up to date with her scintillating photoshoots.