If you are at a party and dancing to your heart's content, chances are that the man behind that foot- tapping music is none other than the renowned Indian DJ- Music Producer: DJ DYNAMIKE.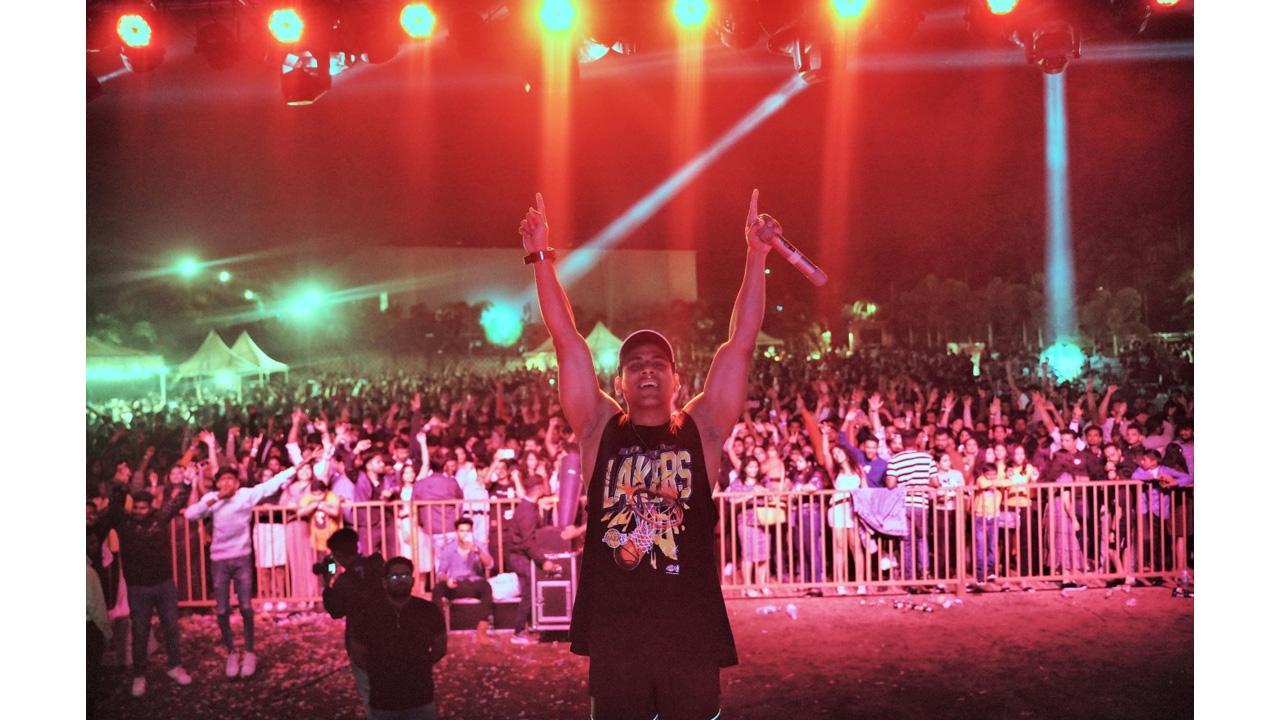 DJ DYNAMIKE Live In Concert
Born as Richard Franics Dimonti on 30th January 1994, the furiously growing EDM artist in Indian culture. 31st December , it was DJ DYNAMIKE who had conducted the biggest concert in Mysore City for a New Year Show – " ONE LAST NIGHT " he tells Midday when asked about the New Year event, which was attended by 5000+ fans.
During our after-concert interview with the DJ DYNAMIKE, he spoke to us about his Journey & Life experiences, and why his Indian fans in Mysuru deserved that 'Incredible' energy.
Our conversation with DJ DYNAMIKE :
A lot has changed in India. What were your expectations from your dedicated fan base here in  Mysore City, and how did you plan to perform here?
 As I always research where big festivals and concerts are going on in India & all thanks to social media I am connected with many artists in India who are from different cities. So one my friend called  me to tell me about this  show because I recently flew to Tripura ICFAI university and I performed for 4000 + College Fans and he may have seen my videos and hence wanted me to play the New year's Show – " ONE LAST NIGHT " at Mysuru.
Who is your Idol in your music journey?
Omg! It's definitely Skrillex , DJ Hardwell & Dimitri Vegas & Like Mike they are my favorite they always give people a shock with immense energy that they have, so I look up to them  and it's my dream someday I will get a chance to perform with  them it's my bucket list wish.
As a producer you're particular about Music genre?
I like music which makes me move and groove with happiness. And as a music producer I always produce music which people can listen to in any mood and I've already produced genres like big room, Electro House, Electro Pop, Tech House & I am so happy people always support and loved my music. As much as I have loved producing it.
I also need to thank Euphoria Experiences, Shiro & We Deos, Encore 'ONE LAST NIGHT' who I'm grateful to, for making it possible for me to do this event together and with the entire team, we not only    managed to make history but more importantly through the power of music, we made a social impact that will positively impact Mysore fans lives and their future.
https://www.instagram.com/dynamikemusic