A dark winter is upon crypto markets. Some of the biggest cryptocurrencies like Bitcoin (BTC) or Dogecoin (DOGE) have seen their value deplete by over 50%.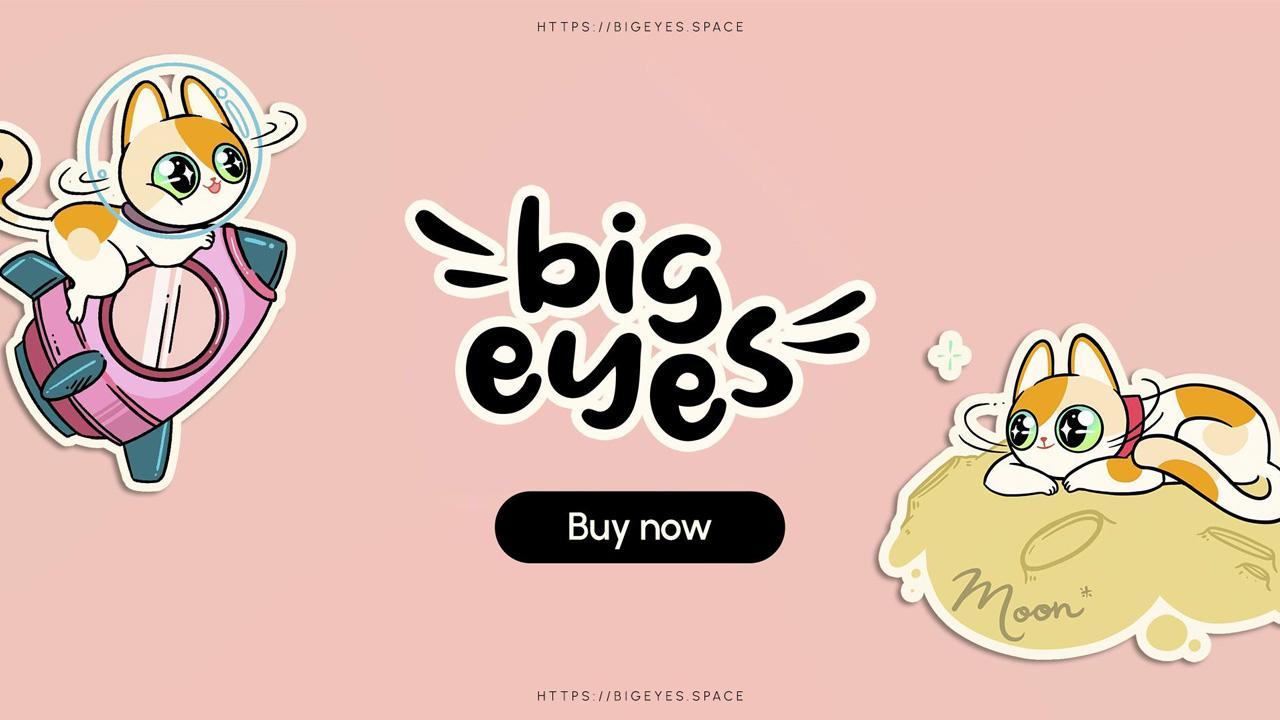 In a time where investors are holding onto their digital assets and hoping for a brighter future, what place do meme currencies such as Big Eyes Coin (BIG) have?
Meme tokens do not hold much value, typically costing less than a cent. This form of digital currency gains its worth from online memes and trends.
Back in 2020, Elon Musk tweeted about Dogecoin (DOGE), which resulted in an extraordinary spike in the meme coin's value. Unfortunately, as soon as the hype faded, the currency crashed. And now Elon Musk is involved in a Dogecoin (DOGE) legal battle for allegedly participating in a Ponzi scheme.

What Place Do Meme Currencies Have In A Bear Market?
Opposed to what one may believe, there are several utilities to investing in meme currencies during a recession. Because meme tokens have an intrinsically low value, they can be bought for nothing and provide anyone access to the crypto market.
Meme currencies tend to have strong communities which aim to foster people who are just beginning to use crypto and wish to learn more. It is a brilliant place to start if you know nothing about crypto and do not want to risk too much.
Because of the jokes and strong communities, meme coins are much more than a digital currency. Charity work and fundraisers can encourage holders to stay and participate in events and rewards, which generates a greater likelihood of longer-term investments.
Vita Inu Coin Is One Of The Most Energy Efficient Cryptos
A governance token of the VINU ecosystem, Vita Inu Coin (VINA) is a fast and feeless meme coin. The currency's purpose is to help people make friends and learn about cryptocurrencies. This makes it ideal for people investing in cryptocurrencies for the first time.
Another reason Vita Inu (VINA) is pulling investors is due to its developing Vinuverse metaverse, which will be a VR world with NFTs, staking, rewards and merchandise. Even though the crypto market is currently suffering, the perks Vita Inu (VINA) offers such as no fees, speedy transactions and an educational community, are perhaps why Vita Inu (VINA) is doing better than other currencies.
Big Eyes Coin Raises Over $3.25 Million In Its Presale, Despite The Ongoing Crypto Winter
It is hard to believe a bear market is going on looking at Big Eyes Coin's (BIG) presale accomplishments. This cute cat has whizzed through its two presale stages and gone on to raise $3.25 million. With a strong following on social media, including the backing of social media influencers Gino Assereto (@GinoAssereto) and AbrahamAbraham (@abrfps), this emerging cryptocurrency has the groundwork to survive the crypto winter.
Big Eyes Coin (BIG) is here to stay as potential investors will be touched by the currency's 5% charity wallet towards oceanic sanctuaries. Like Vita Inu (VINA), there is more to the currency than just its value. An exclusive NFT Shushi Crew club and merch store will be coming soon to Big Eyes Coin (BIG) holders in order to provide further streams of revenue.
Another 5% of all the Big Eyes tokens (BIG) will be put into a marketing wallet to promote the feline and bring in more investors. You might have already seen the successful Big Eyes Coin (BIG) competitions on social media.
Big Eyes Coin and Vita Inu Will Thrive
Despite market trends, investing in the meme coins Big Eyes Coin (BIG) and Vita Inu (VINA) provide more benefits than just their monetary value. After all, the value of a meme coin is driven by its community, and if the community is strong and growing (as with Big Eyes Coin (BIG)) then it is only a matter of time before it takes off. Unlike more serious cryptocurrencies, investors have more incentive to invest in Big Eyes Coin (BIG)and Vita Inu (VINA) due to their numerous monetary and non-monetary perks.
Click on the links below to be a part of the cuteness!
Presale: https://buy.bigeyes.space/  
Website: https://bigeyes.space/
Telegram: https://t.me/BIGEYESOFFICIAL
"Crypto products and NFTs are unregulated and can be highly risky. There may be no regulatory recourse for any loss from such transactions."