Dr Dev Swarup Shastri Awarded Best Astrologer 2020 has a total of 18 years experience in the practice and lectureship of astrology and Vastu along with the experience of study and remedify more than 2.5 lakh kundli with accuracy.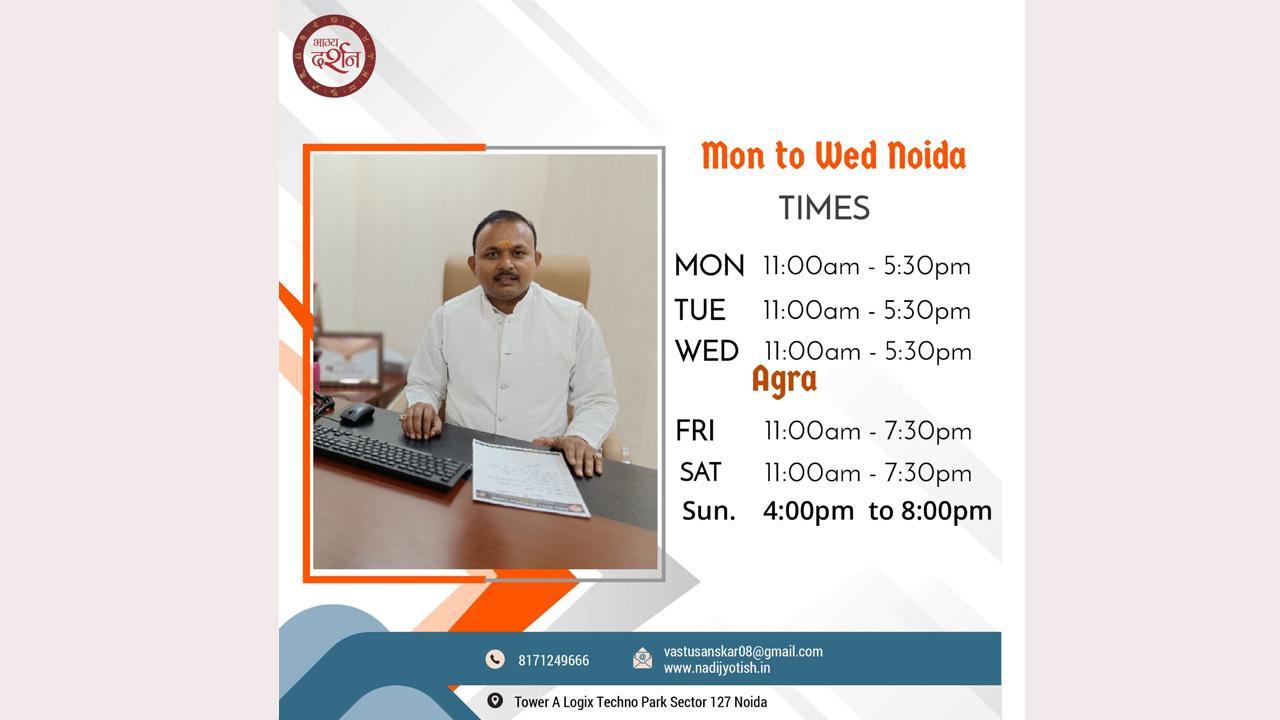 Nadi Astrology, Numerology, Vastu, Lo Shu Grid, Ramal, Prashna Jyotish, Vedic Astrology are the areas in which he has gained a commendable amount of proficiency. Hindi happen to be the languages he is fluent in and he gives out his predictions in these two languages only. Also, he has quite an impeccable amount of success rate in whatsoever predictions which come his way. Serving people in times of need and helping them get out of their difficulties has become the motto of Acharya Ji's life and this is what keeps him going. He is the author of famous and best seller of 2021, "The vastu sanskar" and "Jyotish Sanskar" which introduces the basics and advance knowledge related to the remedies of vastu dosh and janam patrika dosh which may be create some impact into our lives. Also, Mr.Shastri awarded with Best Astrologer Award 2020.
He also predicts the results of 2022 UP election results in the favour of Mr. Yogi Aditiyanath (video is available on youtube). In the digitalize era, Mr. Shastri is being collaborated with Astrosage and also providing their guest services at Astrobaba, Guruji android applications. In order in the field of this, we also developing our android application named as Devastro Manglam Astrology which can helps you to get better solutions related to astrology in a while for free.
ADVERTISEMENT
In this we are providing, astrology, vastu, & numerology consultations as well as courses related to seeking the knowledge of vedic sciences. The courses are:
www.nadijyotish.in. 9219634387
Astrology
Numerology
Vastu
Reki Healing
Medical Astrology
Medical Numerology
Medical Vastu
Meditations
Past Life Regression
Naadi Astrology
Vedic Astrology
Tarot Card Reading
Muhurta
Sanskrit Reading