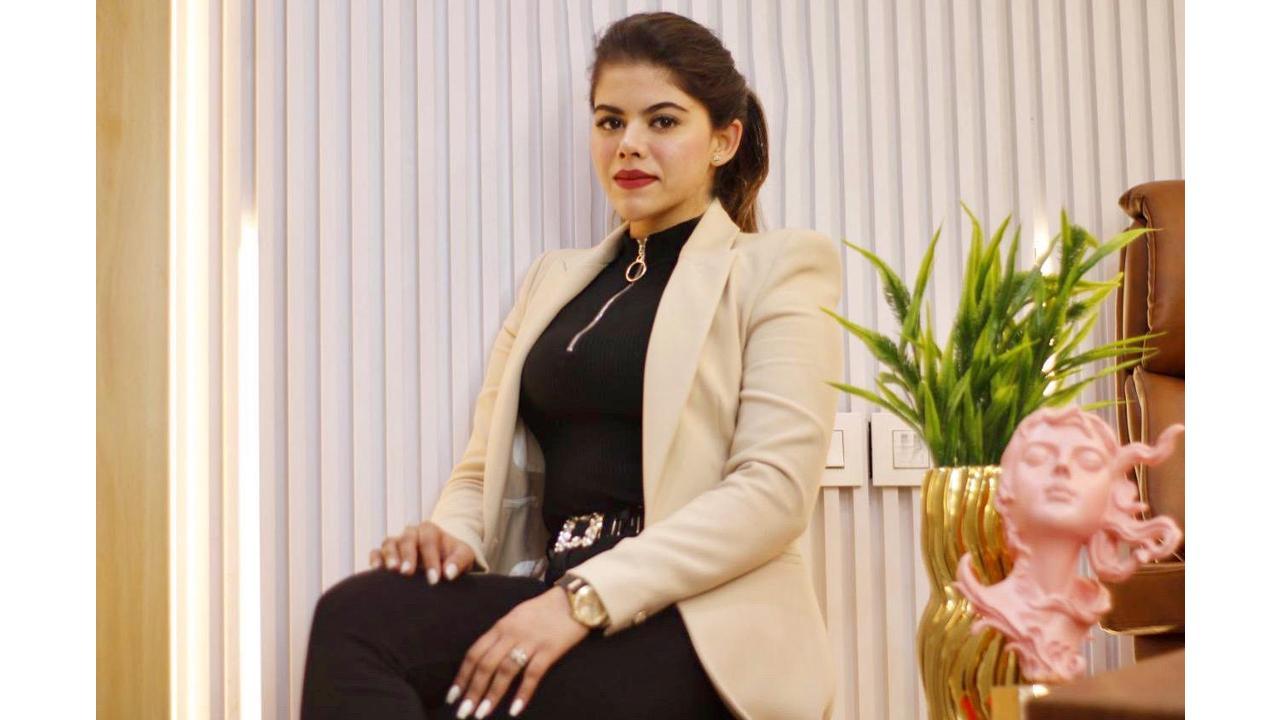 Dr. Muskan Tyagi
The ageing process is natural and can be treated using anti-aging treatments such as botox, fillers, and other similar procedures. All treatments are non-invasive and use minimally invasive technologies to treat the skin. Dr. Muskan Tyagi, an internationally recognized aesthetic injector, provides detailed insight into these popular cosmetic treatments to better understand what one should know before stepping into an aesthetic clinic.
Botox and fillers are common cosmetic treatments for a variety of reasons. One explanation is that they assist people in improving elements of their skin that would otherwise be untreatable. Even though these treatments have been around for a long time, there is still some uncertainty about what they may accomplish for you.
ADVERTISEMENT
While dermal fillers and Botox have certain similarities, the ingredients from which they are created, how they function, and the areas of the face they treat are significantly different. Botox treats dynamic wrinkles, and dermal fillers are for static wrinkles. Dermal fillers work by injecting a solution beneath the skin's surface to replenish lost collagen and hyaluronic acid, similar to inflating a deflated balloon. These fillers are excellent for restoring volume to thinning lips and sallow cheeks. The increased volume on the inside smoothes out the outer wrinkles, making your face look younger, tighter, and more youthful.
On the other hand, Botox is a go-to treatment for wrinkles and fine lines and has a long history of safe and successful usage in relaxing wrinkles around the eyes, lips, forehead, and other parts of the face. It is a refined version of botulinum toxin, a neurotoxin that relaxes muscle activity when injected.
Botox and fillers are excellent ways to combat the indications of ageing that cannot be treated with simple treatments. However, these are medical operations that experienced injectors should only perform to achieve the best outcomes and avoid consequences. Botox and dermal fillers are two of the most effective anti-aging treatments. These popular, less invasive anti-wrinkle treatments work to smooth the skin, making it look more youthful and regenerated when injected into specific areas of the face. These injectables, intended to decrease or remove the appearance of frown lines, crow's feet, and other annoying wrinkles that emerge as part of the natural ageing process, can serve as an alternative to traditional facelifts and comparable facial rejuvenation treatments.
Dr. Muskan Tyagi is experienced in administering Botox and dermal fillers as she understands how to precisely target individual muscles and face areas to produce the best results. She is not only an expert in performing the procedures but also provides training for the same.
Everything from age to the environment can cause wrinkles, but Botox and filler treatment can help one to turn back the clock finally. Below are the life-changing benefits of botox and dermal fillers while fighting fine lines and wrinkles.
Benefits from Botox treatment:
Get rid of fine lines and wrinkles
Botox is used to treat wrinkles in areas with a lot of stress, such as frown lines and furrowed brows. One can prevent deeper lines from appearing by freezing the muscles in these places. When one takes treatment like Botox, they reduce the odds of growing new lines and reduce the chances of developing new ones.
Enhance Natural beauty
One of the most significant advantages of Botox treatment is that it is a simple approach to enhancing your natural beauty. Botox is commonly used as an anti-aging treatment since it is a simple technique to reduce the appearance of wrinkles. Botox injections can thus improve everything from severe forehead lines to frown lines and everything in between.
Non-invasive & Fast procedure
Botox injections are an excellent cosmetic procedure choice because they are non-invasive and quick. When dealing with a professional, the entire procedure takes a few minutes to complete. They will inject Botox into particular areas of one's face using a tiny needle. Because Botox is a non-surgical procedure, you will have less downtime during your session and will be able to be in and out fast.
Benefits from Dermal Filler treatment:
Lift tired cheeks
Your cheeks, like your lips, lose volume over time. Sagging, crepey skin and facial fat loss can result in sunken cheeks and a perpetually fatigued expression. Some dermal fillers are designed specifically to restore volume to the cheeks. The filler increases volume beneath the surface of your skin to raise your cheeks and give you a younger, fresher appearance.
Plumpness
Your skin will lose collagen and fat as you age. To put it another way, once you age, the healthy appearance you've been accustomed to will be replaced with a hollowed-out appearance and more glaringly visible wrinkles. On the other hand, Fillers help offset these issues by making your skin plumper. In the end, you'll have fuller-looking cheeks and fewer face wrinkles — That is unbeatable.
Deliver natural-looking results
Dermal fillers improve moisture retention in your skin and increase volume where needed most, resulting in naturally stunning results. The treatment is entirely customizable and treats moderate to severe nasolabial wrinkles. Moreover, hyaluronic acid is a natural humectant that attracts moisture to combat ageing signs and make you look younger.
Botox injections, Fillers, and other Skin Treatments are the current anti-aging methods that help one retain youth, a fantastic way to say no to wrinkles and fine lines. Furthermore, botox treatment, which was previously known to reduce wrinkles, has now been found to increase skin elasticity for as long as it is active, which is roughly four months. Besides, fillers are injectable dermal treatments used to address ageing symptoms and restore facial features. Fillers, which focus on the cheeks, lips, and the area around the mouth, add volume beneath the skin's surface and fill out fine lines and wrinkles, addressing the decrease in skin elasticity that occurs with age.