Ankit is very happy and content with whatever he is doing right now, like filmmaking and vlogging.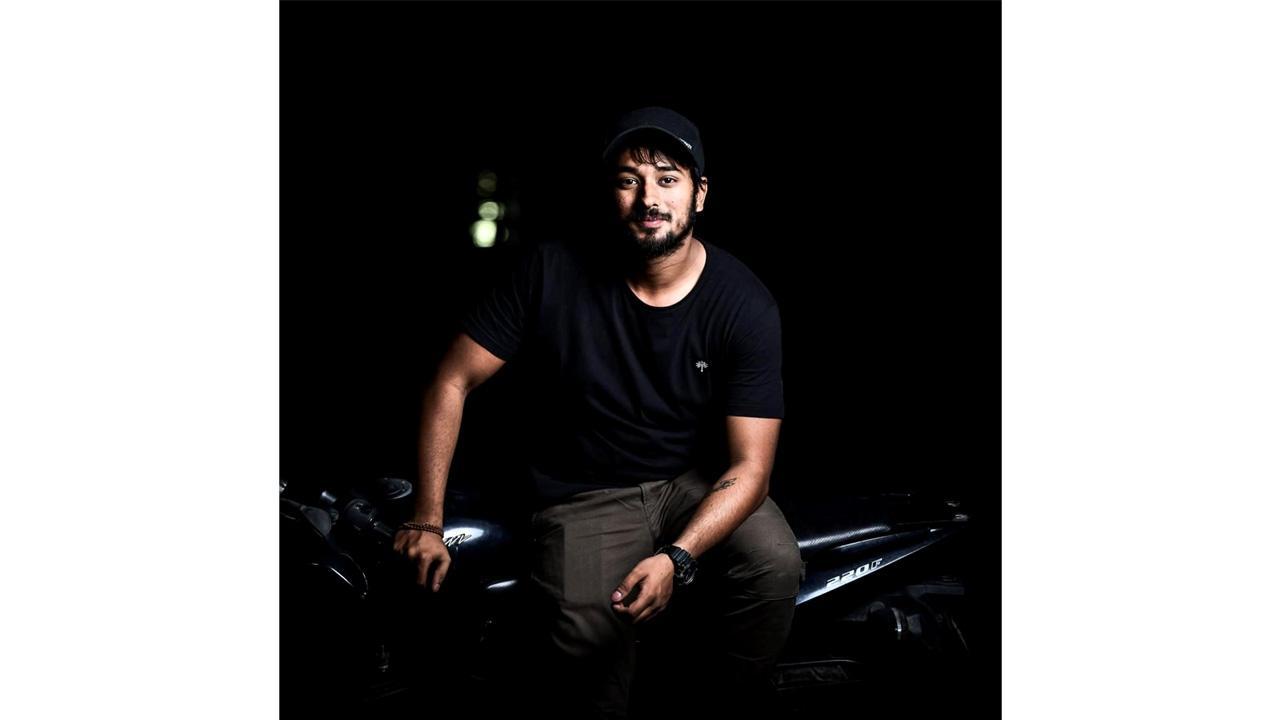 Ankit Jha
Meet Ankit Jha, Digital Content Creator and Travel Filmmaker Showcasing the beauty of the globe through social media @justankitjha which is why he has created an impact across the digital medium.
'Ankit Jha' is presently a trending with Instagram & YouTube channel driving the audience with craze, fun, and entertainment. The entertaining videos, powerful content, and creative thinking make the channel super on all fronts. The channel also comprises filmmaking travel vlogs that are entertaining and informative. Currently, his social media accounts with the username "justankitjha" are adorned with lots of subscribers, and the count is continuing with each passing day. The talent, dedication, and skill of Ankit Jha define his amazing videos.
Who is Ankit Jha?
Ankit is from Jaipur, Rajasthan. Born and brought up in Ajmer in a well-educated family, his father and mother are government officers. Ankit being elder amongst the siblings is responsible most. He has completed a Bachelor of Science in Computer Applications course from the Maharajas College of Rajasthan University, Jaipur.
Start of Instagram & YouTube Career
In school, Ankit, being an average student, used to take part actively in extracurricular activities like dance, drama, acting, and sports. He was a fun-loving, cool type of person who loved living in the present and enjoying every moment. His friends used to appreciate his acting skills, saying he would become an actor or model one day. Initially, Ankit ignored and didn't take things seriously, as he was more focused on sports and was keener on enjoying and living the present moments of life.
Later, he took admission at a famous institute in Jaipur for an IT degree. His active participation in dance and acting continued in college as well. Speaking about his journey, Ankit says, "It all started in 2014, when I completed my 12th board exams." A boy who was passionate about filmmaking slowly started learning about photography, which, in its true essence, is all about preserving whatever is too good to be witnessed just once. Travel photography is about capturing the calm and joy of traveling. With each trip across India and beyond, he developed a passion for photography and eventually began planning his life to just live his passion.
Ankit Jha started posting his first-hand stories and video logs on social media with increasingly amazing and personalised storytelling skills, which eventually got him the online media platform on Instagram and YouTube. His love for travelling converted into a career over time, and he said, "I was content with the living that this profession got me." I did not want to commercialise my love of travel entirely to earn a living. At the same time, I couldn't afford to halt my growth, so my businesses are a by-product of my urge to keep growing both professionally and financially in life.
Besides being an IT graduate and photographer, Ankit is also a travel freak. He is the greatest admirer of Indian culture, cuisine, traditions, and the beauty of nature. He wants to explore every state, every city of India and experience the richness of Indian culture and show the world the rich Indian heritage and cultural diversity. Thus, he started his travel vlog on YouTube and Instagram, "justankitjha," where he posts travel series and videos. His vlog is also getting a huge response because of its robust content.
According to him, travelling boosts your energy and willpower and motivates you to keep growing and learning. Your creativity levels, observation skills, and communication skills develop when you travel.
Future Aspects
Ankit is very happy and content with whatever he is doing right now, like filmmaking and vlogging. He is enjoying his YouTube and Instagram careers and learning several encouraging things from them. He inspires those who enjoy travelling to follow their passions without having to make the strange decision to "leave my job to chase my dreams." He aims to change the general trend of travel on social media and make everyone believe they can travel. He goes by the saying, "Whenever a person has a will, they can find a way," and tells all his people the same.
After five years of regular content creation, he was featured in the NatGeo photographer narrative, Rajasthan Travel, IB Times India, Latestly, IBG News, and other various magazines, and he often won the title of "Best Travel Photographer." Ankit Jha's travel series from Dubai, Udaipur, Ajmer, and Jaipur, and all across India, are so popular among travel photographers. Even he got featured in various news websites because of his amazing travel series. He is one of the youngest travel photographers in India and got early fame and recognition because of his eye-pleasing photos and amazing video editing skills. He was signed by Classic Rovers Travel for his filmmaking and creative approach and got a chance to travel the world for their luxury car rental business.
And finally, Ankit Jha says that it's important to have a good support system around you. Whether that's friends and family who are supportive of your endeavour or other creators who can give you feedback and advice, it's important to have people in your life who understand what you're trying to do and can help you along the way.
Ankit Jha is quickly making a name for himself in the world of digital creation. Not only is he an accomplished travel photographer and video creator, but he also now runs his own successful production house. With a wealth of experience and talent at his disposal, there's no doubt that Ankit is poised for even more success in the years to come. We can't wait to see what he comes up with next!
You can follow him here: http://instagram.com/justankitjha