Network or hangout with likeminded people and go for Web3 or Ultraverse City meetups.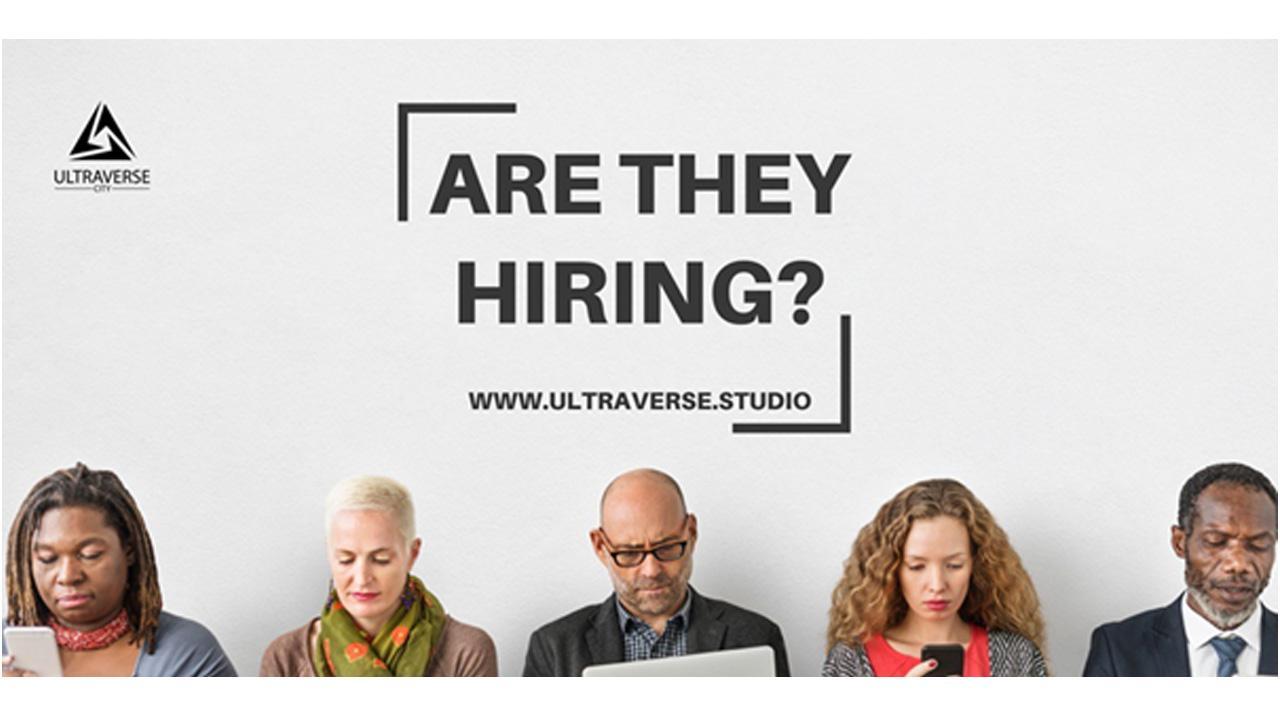 The new and evolving world of web3 and the Ultraverse City will provide a lot of opportunities for people with relevant skills. It's not difficult to start a career here if you know what you're doing. Web 3.0 and Ultraverse City are currently the niche that is drawing in attention as the technology underlying them continues to develop and come into its own.
How do I get a job in Ultraverse City?
Ultraverse City is a relatively new platform compared to more oldest ones, which means they don't provide as many career opportunities yet. However, it's not hard to make a career in this city if you have the right skills and drive.
Success in this industry requires a deep understanding of blockchain and programming languages. You've got to know everything there is to know about blockchains, distributed ledger technology, peer-to-peer or decentralized protocols, virtual or augmented reality, cryptocurrencies, non-tangible goods (NFTs), and smart contracts if you want the best possible awareness of this area. If you are a developer that focuses on Web3 technologies, then you need strong coding skills and knowledge about those technologies. .
If you want to go on the creative side of the spectrum, choosing a niche will define what skills you need. A 3D character artist will need to be knowledgeable about software tools like Blender, Maya, and Cinema 4D. They'll also need at least some knowledge of the intricacies of creating realistic avatars.
Now that you know what domain you want and have the skills to create high-quality content, it's time to put yourself to the test! Network or hangout with likeminded people and go for Web3 or Ultraverse City meetups. Participate in projects, apply for collaborations and don't forget to check out our city website on www.ultraverse.studio for some inspiration.
These things will help you get a job in this city. Now, it's your turn to take these lessons and focus on honing your skills by getting real-world experience. In time, you'll be able to go as deep as you want to without worry about paying the bills.
After you've learned and grown in the city, it's time to start building your own brand. Get involved with the city community and help out new citizens and peers. It's never too late to stake your claim as a leading expert.
To get recognition in the city, start creating more in-depth, thoughtful pieces of content about your niche in the Web 3 or Ultraverse City and publish them on your social profiles or in renowned publications.
Once you've built your personal brand, great opportunities will come to you
A strong personal brand is the key to a successful professional life. It can be difficult to get your foot in the door and make a name for yourself - but once you have, doors will start opening for you. You can build up your personal brand by networking with people in Ultraverse City, volunteering, and finding ways to create opportunities for yourself.
So, here it comes with the best metaverse in the market so far, welcome to the future, welcome to Ultraverse City.