At Renew Medical Center, the MicroDose treatment is offered as a cutting-edge approach to treating diabetic kidney disease.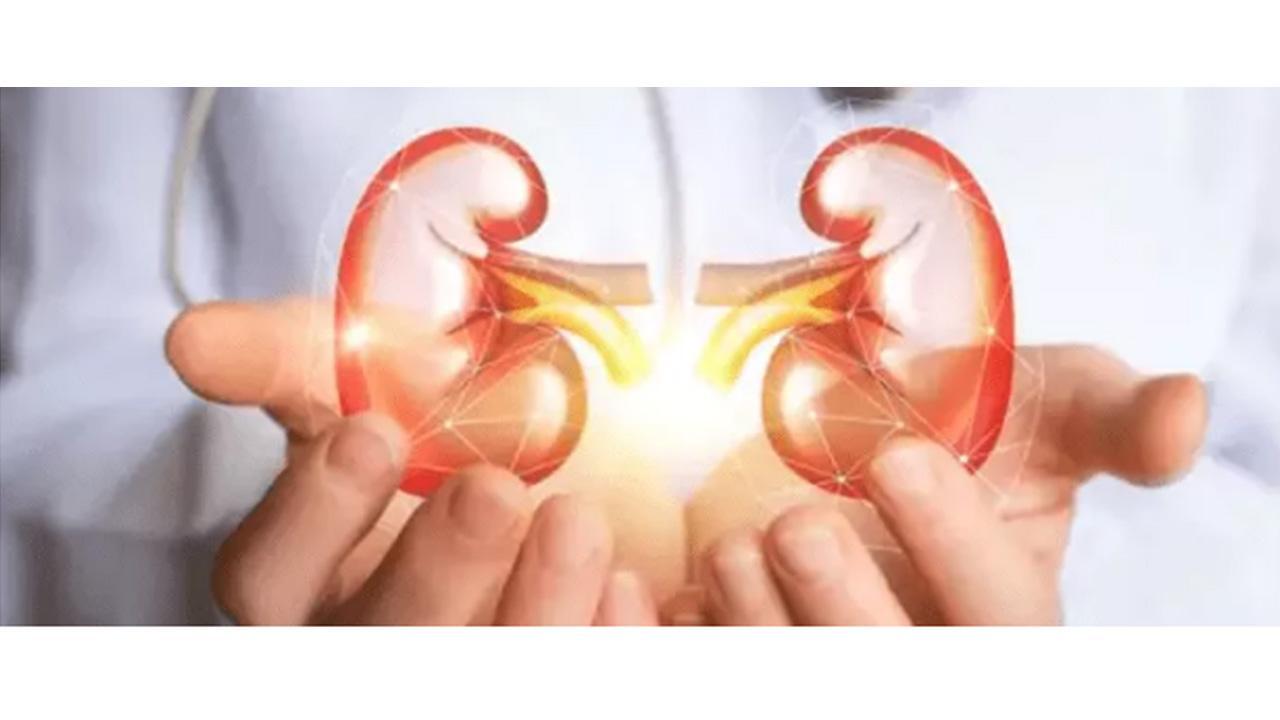 This unique and groundbreaking treatment involves administering insulin as a hormone instead of a drug, which targets the root cause of diabetes, metabolic failure. By mimicking normal physiological processes, the MicroDose system reduces insulin resistance, leading to better absorption of blood sugar into cells and converting it into energy.

The increased cellular energy resulting from this approach can facilitate the growth, repair, and regeneration of damaged tissues and organs. Therefore, not only does the MicroDose system help to stabilize complications associated with diabetes and other metabolic disorders, but in many cases, it has also been found to reverse them.

The Microdose System and its Impact on Kidney Function

The Microdose System (MDS) has been proven to be effective in stopping the progression of Diabetic Kidney Disease (DKD), a condition that impairs kidney function over time.

Common medications and lifestyle modifications do not fully address the long-term complications of diabetes, as they do not restore the periodic cycle of insulin in healthy physiology.

The Microdose System, on the other hand, has shown promising results in improving kidney function and halting the progression of chronic kidney disease (CKD).

USA Case Studies on MDS

Several case studies conducted in the US have evaluated the effectiveness of MDS in improving kidney function among diabetic and pre-diabetic patients. These patients were monitored for CKD symptoms before and after the administration of the Microdose System. Laboratory metrics and CKD stage classification were used to measure improvements in kidney function, and the results showed that MDS was effective in reversing the effects of CKD.

MDS and the Reduction of Proteinuria and Creatinine Levels

MDS has been proven to be effective in stopping the loss of proteinuria and decreasing creatinine levels in the blood. Proteinuria is the presence of excess protein in the urine, which can be a sign of kidney damage. High creatinine levels in the blood can also indicate impaired kidney function. By reducing proteinuria and creatinine levels, MDS is able to improve kidney function and halt the progression of CKD.

MDS and Blood Pressure Control

MDS has also been shown to be effective in controlling blood pressure. High blood pressure is a common complication of CKD, and it can worsen the condition. MDS is able to control blood pressure, reducing the risk of complications associated with CKD.

MDS and Tissue Repair, Restoration, and Regeneration

MDS has demonstrated the ability to repair, restore, and regenerate tissue. This is particularly beneficial for patients with CKD, as it helps to improve kidney function and reduce the risk of complications. The tissue repair, restoration, and regeneration benefits of MDS are particularly important for patients with advanced CKD, as it can help to slow the progression of the disease.

Maintenance Treatments and the Benefits of MDS

It is important to note that the benefits of MDS frequently deteriorate over time if a patient discontinues maintenance treatments. Maintenance treatments are essential to ensuring that the benefits of MDS are sustained over the long term. The maintenance phase of the MDS care plan is focused on finding the balance between an optimized metabolism and insulin sensitivity while extending the time between treatments.

The MDS Care Plan
Every patient's degree of insulin resistance and efficiency of carbohydrate metabolism is unique. As such, a consultation is required to determine medical necessity and establish a physician-directed, individualized care plan. The care plan typically includes an "Induction Phase" of 2 infusions per week, followed by a reduction to 1 infusion per week for about 90 days. The "Maintenance Phase" is focused on finding the optimal balance between metabolism and insulin sensitivity while extending the time between treatments. Patients with type 2 diabetes, prediabetes, and nondiabetic conditions may be able to reduce from 3-hour infusions to 2-hour infusions and achieve four to six weeks between infusions while maintaining optimized metabolism and insulin sensitivity.

Patients Experience

Patients undergoing MDS treatment receive modest, targeted doses of oral glucose, taken as a dextrose beverage, together with the insulin hormone to help the digestive system and its function in the metabolic process. An FDA-approved portable external pump is used to provide fast-acting insulin precisely intravenously as part of physician-directed MDS therapy

Conclusion
MDS is a breakthrough treatment that has shown significant improvement in kidney function and reversal of chronic kidney disease symptoms in diabetic and pre-diabetic patients.

Patients seeking MDS treatment can contact us to schedule an appointment with our physicians. Bangalore

113, 80ft Road,1st Block, 1st Stage, HBR Layout, Bangalore - 560043 Phone: +91 88675 54231 / +91 80 2544 9332 Mumbai #305, 3rd floor, Aston, Above Suburban lab, Lokhandwala Road, Andheri (W), Mumbai 400 053 +91 95948 64331 / +91 22 4609 4346 Hyderabad : Jubilee Hills Hyderabad Telangana. Ph # 040-48212184 / +91 800 874 5871

www.kidneyrenew.com
ADVERTISEMENT
"Exciting news! Mid-day is now on WhatsApp Channels

Subscribe today by clicking the link and stay updated with the latest news!"
Click here!