Considering the rise in demand for ACs, Daikin, a global leader in the manufacturing of commercial-use and residential air conditioning system, offers energy-efficient and durable air conditioners.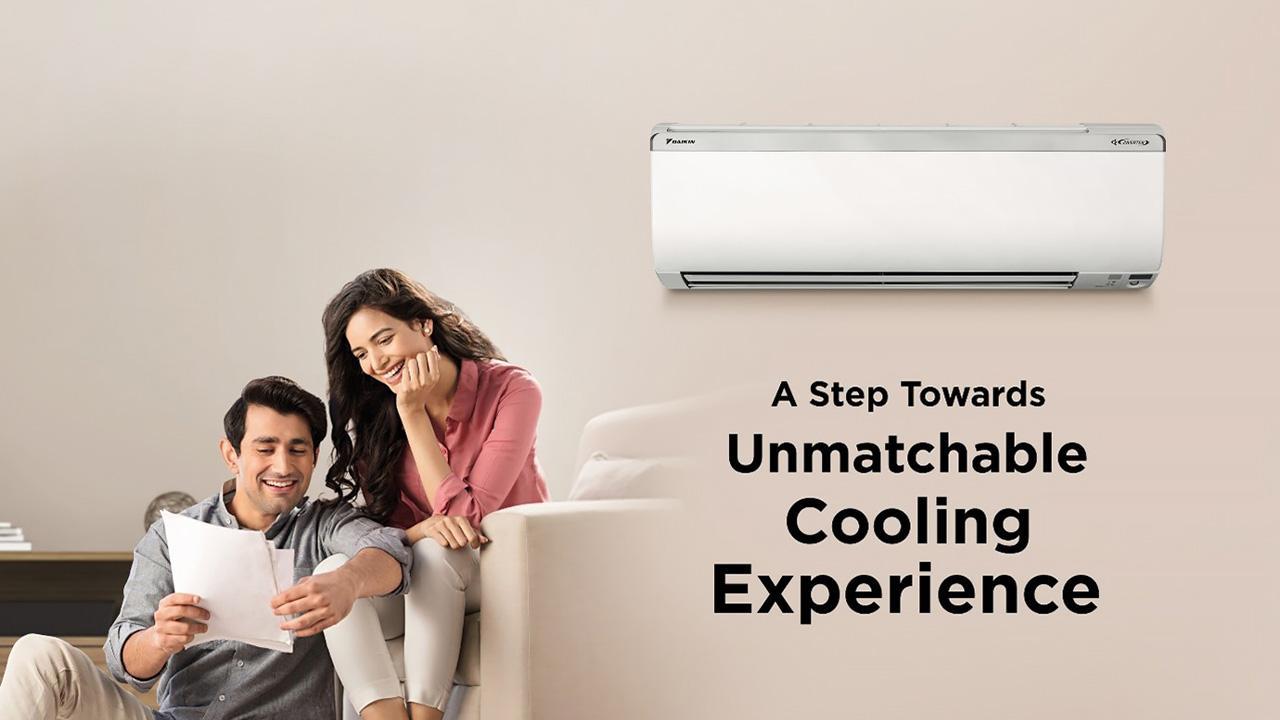 Daikin - The Air Specialist
According to reports, with increasing incomes and populations, every two in three households will own an AC by 2050, especially in emerging countries. However, the concern is that today's consumers are not buying the most efficient ACs. It is necessary for people to opt for efficient air conditioners that not only help in cooling down spaces but are also technologically smart, reduce emissions, and improve sustainability.
Considering the rise in demand for ACs, Daikin, a global leader in the manufacturing of commercial-use and residential air conditioning system, offers energy-efficient and durable air conditioners. It has come up with advanced features like – Good Sleep Off Timer, Mobile App and Voice Controlled, 3D Airflow, etc., after extensive consumer-led research to meet users' requirements effectively and efficiently. Daikin is also committed to reducing its environmental footprint and has set the goal of becoming carbon neutral by 2050.
ADVERTISEMENT
So, if you're someone who is looking to install an AC this summer season, then you must check out the salient features of Daikin and see what makes it The Air Specialist of the market.
Extended Warranty For Peace Of Mind
Daikin offers assurance with a 10-year long warranty on the compressor for tension-free comfort at home. For additional peace and smooth cooling of air conditioning systems, Daikin also has a 5-year warranty on PCB.
Patented Streamer Discharge Technology For Clean & Pure Air
Using high-speed electrons, Streamer Discharge Technology creates "streamer discharge," which generates high concentrations of positive and negative ions in the air. These ions attach to harmful substances like bacteria, viruses, and mould spores, decomposing the surface protein through oxidation. The protein then gets fragmented, and the streamer discharge converts to safer nitrogen atoms, oxygen atoms and water molecules. This technology is effective against bacteria, viruses, germs, allergens, among other harmful substances. Coupled with the 3 Stage Air Filtration, it provides fresh and clean air by removing odours, cigarette smoke, cooking smells, and 99.9% of airborne allergens such as pollen and pet dander. It can protect against several viruses, including New Influenza Virus, Avian Influenza Virus, and RS Virus.
Mobile App and Voice Controlled For Smooth Operation
Don't you wish for your room to have a comfortable temperature before you enter it so that you don't have to wait for the room to get cool? If yes, Mobile App Controlled ACs have got you covered. They offer several advantages over traditional air conditioning systems, including greater convenience and flexibility by allowing you to control or command your air conditioning from anywhere at any time using your mobile device. This technology is especially useful for those who want to adjust their air conditioning settings remotely or who want to pre-cool or pre-heat their homes before they arrive.
The Alexa/Google Home-enabled ACs further ensure the comfort of operating your appliance from anywhere in the house, enhancing your cooling experience.
Triple Display For Complete Visibility
Gone are the days when your air conditioner's display could only show you the set temperature. With Daikin's Triple Display feature, you get a single screen view for all critical information. The Triple Display reflects three key optimum features -- Power Consumption, Set/Room Temperature, and Auto Error Code. With this feature, you get the estimated power consumption of the AC which can further help in energy savings and reducing power bills. It also helps you check the room temperature according to your requirements and identify the errors as displayed on the screen.
Dew Clean Operation For Self Cleaning
Due to long operating hours under extreme heat, increasing humidity and pollution it is necessary for air conditioners to keep operating safely and efficiently. Daikin's air conditioning systems offer a clean and comfortable environment as it's Dew Clean Technology enable the unit to self-clean the indoor heat exchanger and continue operating effectively.
Withstanding The Harsh Environment With Anti-Corrosion
Protection of the outdoor unit of the AC is critical for smooth and efficient operation. The humidity along with salinity and other harmful gaseous compounds in the air tend to damage the coils and corrode the unit. To protect your air conditioner and extend it's healthy life Daikin air conditioners come with the Anti-Corrosion Treatment.
High Operating Range For Smooth Functioning
Daikin range of inverter air conditioners come with a Stabilizer Inside feature which automatically regulates the power supply across a wide range of (130V~285V) and provide safety to the machine from erratic voltage fluctuations.
Cooling in All Conditions
Daikin's air conditioning systems designed for High Ambient Operation can maintain their cooling performance even in extremely hot outdoor temperatures, reaching as high as 54 degrees Celsius. These systems are equipped with larger compressors, condensers, and fans, which enable them to handle the increased load and maintain optimal performance even in hot weather conditions. This feature makes them particularly suitable for use in dry and hot regions.
To ensure optimal performance, energy efficiency, and comfort, buyers should consider several features when purchasing an air conditioner for the summer season. Daikin's advanced technologies also include – Dry Function, Patented Swing Inverter Compressor, 3D Airflow, Coanda Airflow, ECONO Mode, Intelligent Eye, etc. These features provide you with a clean and comfortable indoor environment, energy savings, reduced carbon emissions, greater convenience, and flexibility. Choose the best air conditioning system with Daikin and make your lives easier.
Explore the world of Daikin's Air Conditioners and know more about its industry-leading features at https://www.daikinindia.com/the-airspecialist/