First Time Urinary Sphincter Dysfunction Restored Successfully With A Synthetic Gel In Surat, Gives New Hope For People With Non-Functioning Urinary Sphincter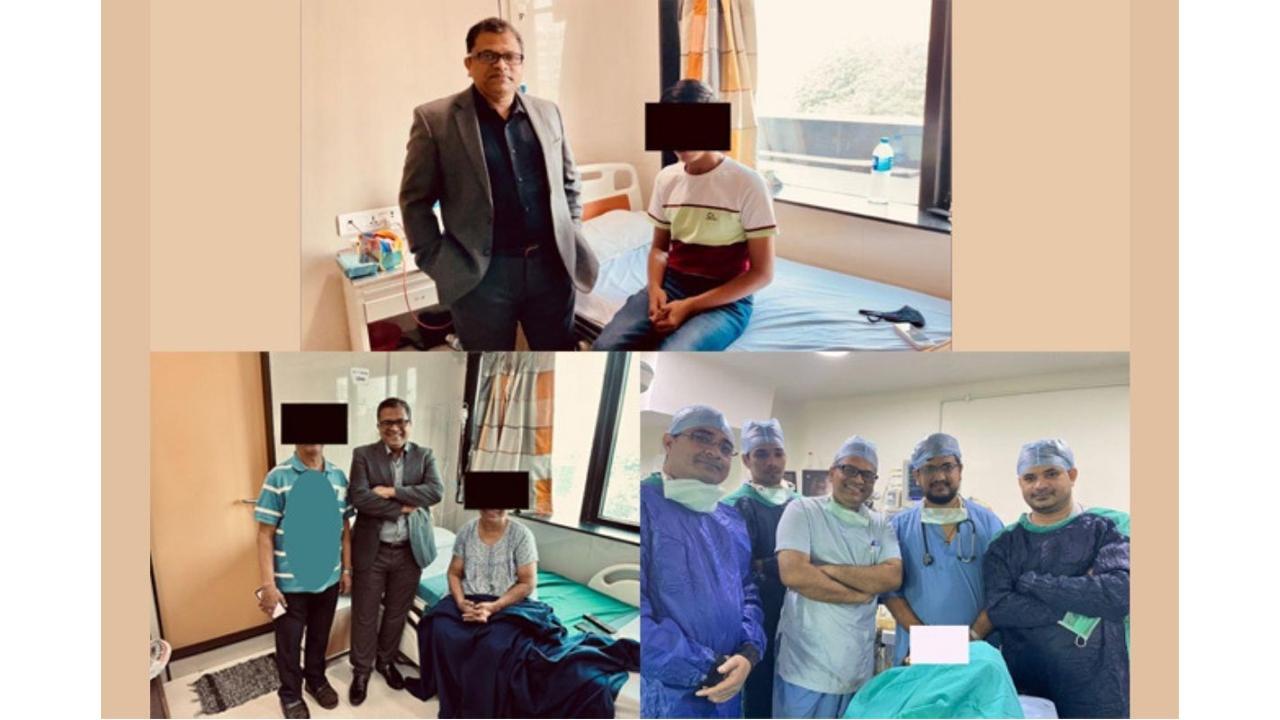 Dr Subodh Kamble
A wealthy couple Mr & Mrs. Verma from Mumbai, arrived in Surat upon hearing about Dr. Subodh Kamble, a Surat-based urologist who migrated from the UK and has been successfully dealing with urinary leak problems. The lady had been suffering from a continuous urine leak for 24 hours a day and having to wear a diaper 24 hours a day since 2012. This was due to her defective Urinary Sphincter (valve).
The family had tried many known urologists of the country, but no relief from her symptoms, and surgeries performed on her didn't work. Mrs. Verma herself and the family had lost all the hope of leaving a normal life ever until they read about Dr. Subodh.
Mrs Verma's problems were complex, as her urethra's length had shrunken to less than 2 centimetres. Normal size female urethra is around 4.8 to 5.1 centimetres. Urologist in Mumbai and around India had given up on treating her. Dr Subodh took up the challenge, performed an extremely challenging surgery on her, and his novel treatment option became a solution for her.
This synthetic material in a gel form forms the cushioning around the Urethra where the Sphincter is located. This material works together with natural movement of the Sphincter.
Artificial Sphincter is an alternative but an open surgery, an extremely expensive option with a limited life, longer hospital stay and slow recovery. A person has to manually operate this sphincter for the lifetime of the Sphincter, which could be a problem for many. Any infection around the artificial Sphincter can result in the need for removal of Sphincter, wasting all the efforts and money.
Whilst Urethral bulking is significantly cheaper option, if needed it can be topped up through scarless surgery. The admission in the hospital is short. Patient does not require any tube in the bladder and becomes mobile same day. The urethral bulking surgery helps patient to control the urine leak in more natural way and without them having to do anything additional. There is no artificial closing and releasing that patient required to do and it gives them normal natural urination.
Around same time of Mrs Verma's surgery, well known businessman but a desperate father of 17 years old boy from Dhule district arrived in Surat with dysfunctional Sphincter problems. The boy was having to use penile clamps and diaper to deal with continuous urine leak for 24 hours. He had his urine leaked in any position and in any condition.
The parents had consulted many Urologists around the country without any success. They were told that the leak was due to the damaged nerve and there is no solution for it. The boy would have to live life with the problems. Someone in their business network in Mumbai recommended Dr Subodh Kamble's name. Dr Kamble offered the boy same surgery as Mrs Verma and the family made an instant decision. A surgery was performed, and the boy was relieved from years long urine leak from next day. First time in his life he went out shopping from the hospital without a diaper or the penile clamps.
Finally, Dr Subodh Kamble is thrilled to share the news that he has been successful in restoring the function of the urethral sphincter with a synthetic material. These surgeries could be a ground-breaking and turning point for people having a urine leak problem after the prostate cancer surgery as well as for people with urine leak due to dysfunctional or a weak sphincter.
Learn more about him at https://www.subodhurology.com/