The Indian family structure is often characterized by close-knit ties, strong family values, and a deep sense of responsibility towards family members.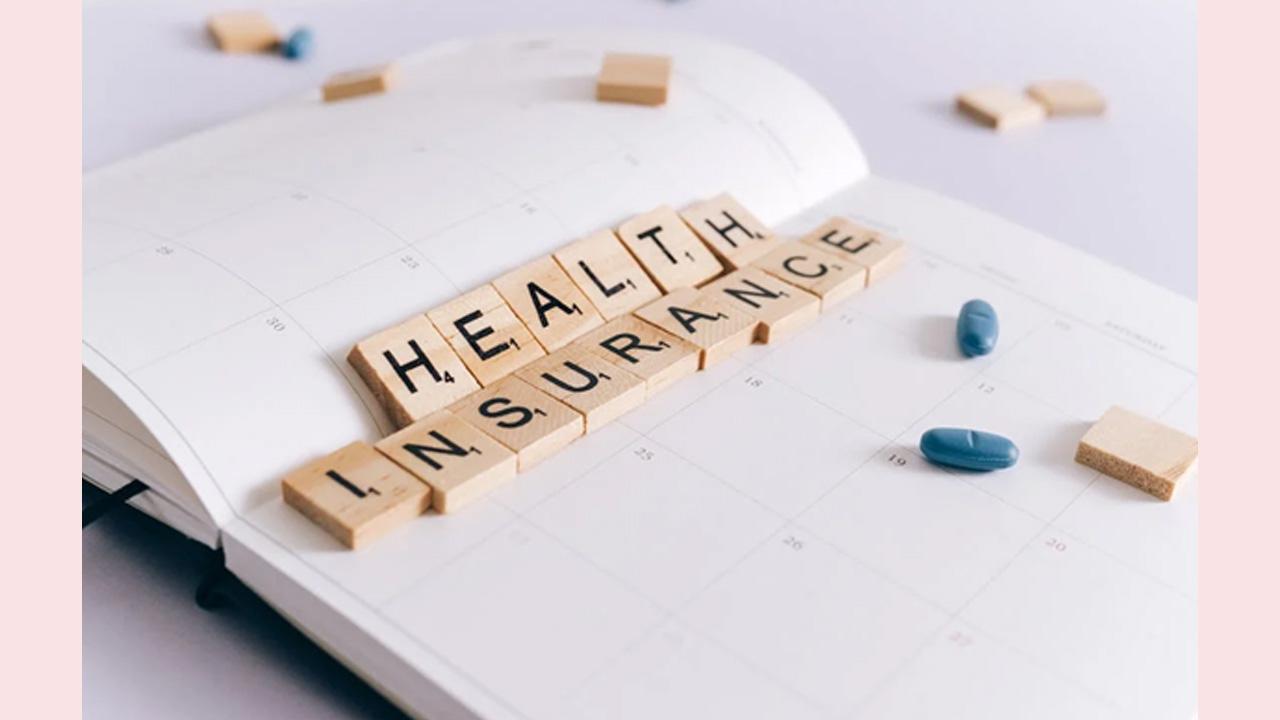 Introduction
ADVERTISEMENT
Health insurance is a crucial aspect of financial planning and security in today's fast-paced and uncertain world. It is a shield that protects individuals and their families from the financial strain that can arise due to unexpected medical expenses. When it comes to parents in India, health insurance takes on even greater significance. Here, we will explore in detail why health insurance is so crucial for parents in India, considering the unique challenges they face.
The Indian Family Structure
The Indian family structure is often characterized by close-knit ties, strong family values, and a deep sense of responsibility towards family members. Parents, in particular, play a central role in this structure. They are the pillars of emotional and financial support for their children, providing for their needs and ensuring their well-being.
Parents, whether young and raising a family or older and enjoying their retirement years, have specific healthcare needs and responsibilities. These responsibilities can encompass the healthcare needs of both themselves and their children, making health insurance a matter of paramount importance. Therefore, health insurance for parents play a crucial role in safeguarding their lives.
Challenges Faced by Parents in India
Age-Related Health Issues: As parents age, they naturally become more susceptible to various health issues. Conditions such as diabetes, hypertension, and arthritis become more prevalent with age. Additionally, there is an increased risk of hospitalization and the need for specialized medical care.
Family Dependence: In many Indian households, the financial well-being of the entire family, including the education and healthcare of children, often rests on the parents' shoulders. Any significant medical expenses can have a cascading effect on the entire family's financial stability.
Rising Healthcare Costs: Healthcare costs in India have been steadily increasing owing to factors such as medical inflation, technological advancements, and an aging population. These rising costs can place a heavy burden on parents who need to ensure quality healthcare for their family.
Unpredictability of Health Issues: Illnesses and accidents are unpredictable. Parents may find themselves facing unexpected medical emergencies, which can be emotionally and financially draining if they are not adequately prepared with health insurance.
The Importance of Health Insurance for Parents in India
Financial Security
Health insurance provides parents with a safety net that offers financial security. It covers a range of medical expenses, which includes hospitalisation, surgeries, diagnostic tests, and prescription medications.
Having health insurance ensures that parents can access high-quality medical care without depleting their savings or facing crippling debt.
Preventive Healthcare
Many health insurance policies offer preventive healthcare benefits, such as regular health check-ups and vaccinations. These benefits are essential for early detection of health issues and maintaining overall well-being.
For parents, preventive care can help identify and manage age-related health conditions before they become more severe and costly to treat.
Coverage for Critical Illnesses
Critical illnesses like cancer, heart disease, and stroke can strike at any age. Health insurance policies often provide coverage for these life-threatening conditions, ensuring that parents can access advanced treatments and care.
Some policies even offer lump-sum payouts upon the diagnosis of any critical illness, which helps cover additional expenses or provide financial support during recovery.
Peace of Mind
Knowing that they have health insurance gives parents peace of mind. They can focus on their family's well-being without the constant worry of how they would manage a medical emergency.
This peace of mind is particularly important in the Indian context, where family bonds are strong, and parents take their roles as providers and caregivers seriously.
Customized Coverage
Health insurance policies in India come in various forms, allowing parents to choose coverage that suits their specific needs. They can opt for family floater plans, individual plans, or policies with maternity coverage, depending on their circumstances.
Customization ensures that parents get the coverage they need without paying for unnecessary features.
Tax Benefits
Health insurance premiums are eligible for tax deductions under Section 80D of the Income Tax Act, 1961. This tax benefit can help parents reduce their overall tax liability while securing their family's health.
The tax savings can be especially beneficial for middle-income families in India.
Access to Network Hospitals
Many health insurance providers in India have tie-ups with network hospitals. Policyholders can avail cashless hospitalization at these facilities, reducing the hassle of reimbursement claims.
This network ensures that parents can receive prompt and efficient medical care during emergencies.
Long-Term Planning
Health insurance is not just about immediate protection; it is also a tool for long-term financial planning. Parents can secure their family's future by ensuring that healthcare expenses are covered, even in retirement.
Five Thumb Rule For Millennials in Purchasing a Health Insurance Policy for Parents
Purchasing health insurance for parents is a critical decision for millennials in India. As millennials often find themselves in the sandwich generation, responsible for both their children and aging parents, it's essential to make informed choices when it comes to health coverage. Here are five thumb rules to consider when purchasing health insurance for parents:
Start Early
The first thumb rule is to start early. It's wise to buy health insurance for your parents when they are relatively young and healthy. As individuals age, the likelihood of developing health issues increases, and insurers tend to charge higher premiums for older policyholders.
Purchasing coverage early can lock in lower premiums and ensure that pre-existing conditions (if any) are covered from the beginning. Waiting until your parents are older may limit their coverage options and increase costs.
Assess Health Needs
Before selecting a health insurance plan, thoroughly assess your parents' healthcare needs. Consider their age, current health status, and any pre-existing medical conditions.
Some insurance policies offer specific coverage for critical illnesses, while others focus on general medical expenses. Tailor the plan to meet your parents' unique requirements, ensuring that it covers anticipated health issues or conditions they are prone to due to age or genetics.
Consider Coverage Amount and Type
The next thumb rule is to carefully evaluate the coverage amount and type. Opt for a coverage amount that adequately addresses your parents' potential medical expenses. Keep in mind that medical costs tend to rise with inflation, so choose a sum insured that is sufficient for the long term.
Additionally, consider the type of health insurance plan. Family floater plans, which cover multiple family members under a single policy, can be cost-effective. However, individual policies may offer more comprehensive coverage tailored to your parents' specific needs.
Review the Policy Features
Read the policy documents thoroughly and understand the features, terms, and conditions. 
Pay attention to:
Waiting Period: Most health insurance plans have a waiting period for pre-existing conditions. Be aware of this period to avoid surprises when making claims.
Sub-Limits: Some policies have sub-limits on certain medical expenses, such as room rent or specific treatments. Make sure these sub-limits align with your parents' needs.
Network Hospitals: Check the network hospital list where cashless treatment is available. Ensure that the policy includes hospitals that are easily accessible to your parents.
Exclusions: Understand what is not covered by the policy. Some treatments, like cosmetic procedures, may be excluded.
Compare and Research
The final thumb rule is to shop around and compare policies from different insurance providers. Don't settle for the first option you come across. Use online comparison tools or consult with insurance experts to find the best policy.
Look beyond the premium cost. Compare factors like the insurer's reputation, claim settlement record, customer reviews, and the quality of customer service. A insurer with a high claim settlement ratio is crucial for a hassle-free claims process.
Additional Tips
Consider Riders: Explore the possibility of adding riders to the policy, such as critical illness riders or hospital cash benefit riders. These can provide additional coverage and financial support during challenging times.
Check for Co-Payment and Deductibles: Some policies require policyholders to share a portion of the medical expenses through co-payments or deductibles. Be aware of these costs and their implications on your out-of-pocket expenses.
Renewal Age: Ensure that the chosen policy has a high renewal age, ideally without any maximum age limit for renewal. This ensures that your parents remain covered even in their later years.
Plan for Retirement: Consider a health insurance policy that extends coverage into retirement. This way, your parents will have continued access to healthcare coverage even after they stop working.
Maintain Continuous Coverage: Avoid gaps in coverage by renewing the policy on time. Continuous coverage ensures that pre-existing conditions remain covered, and there are no waiting periods for existing policyholders.
Purchasing health insurance for parents is a crucial financial decision for millennials in India. By following these thumb rules and conducting thorough research, millennials can ensure that their parents have access to comprehensive and affordable healthcare coverage, providing peace of mind and financial security during their retirement years. Remember that the right health insurance plan not only protects your parents but also safeguards your own financial well-being.
Conclusion
Health insurance is not just a financial product; it is a lifeline for parents in India. It provides them with the means to protect their family's health, well-being, and financial stability. Parents face unique challenges, including aging-related health issues, financial responsibilities, and the unpredictability of health emergencies. Health insurance acts as a shield against these challenges, offering peace of mind, financial security, and access to quality healthcare.
In a society where family values are deeply ingrained, parents play a pivotal role in shaping the future of their children and ensuring the well-being of their extended family. Therefore, it is essential for parents in India to prioritize health insurance as a fundamental aspect of their financial planning. By doing so, they not only secure their own future but also create a strong foundation for the health and prosperity of their loved ones for generations to come.
"Exciting news! Mid-day is now on WhatsApp Channels

Subscribe today by clicking the link and stay updated with the latest news!"
Click here!