Until a few years ago, the Indian frozen food market was synonymous with desserts like ice creams and imported frozen fruits that were affordable only to the elite few.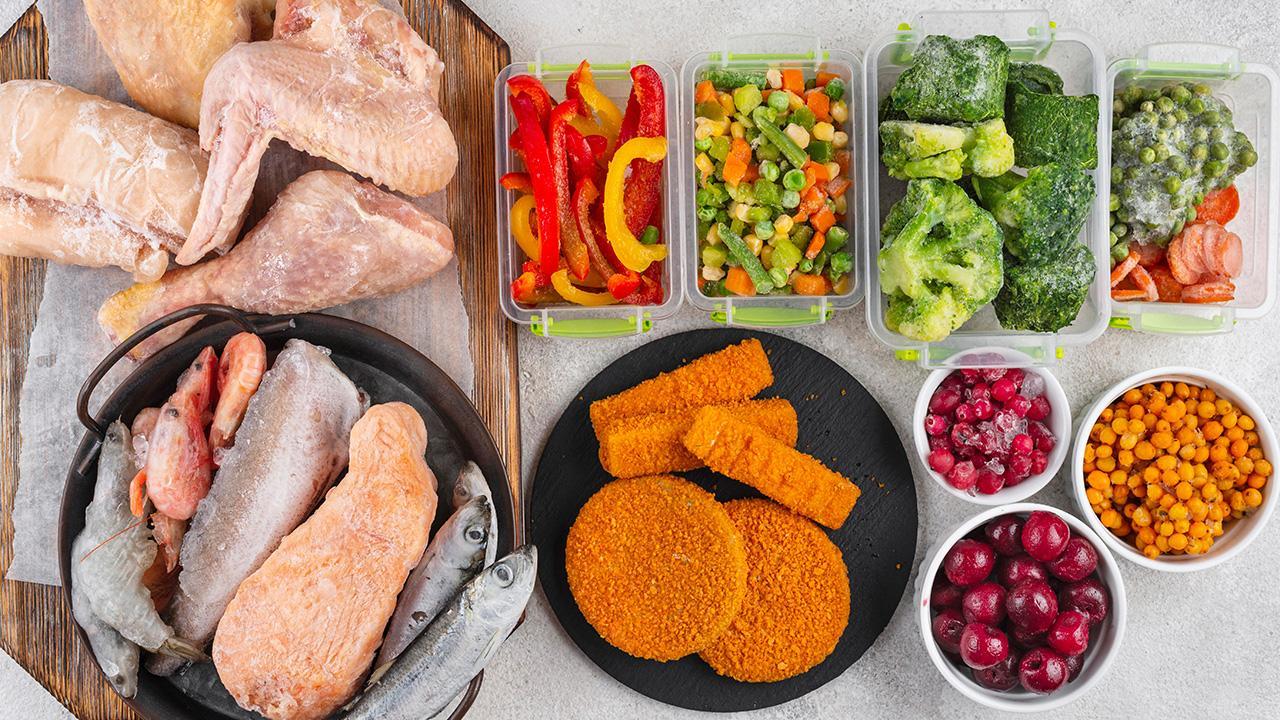 However, the pandemic has changed the way frozen food was perceived in the country. The lockdown opened doors in the market for ready-made frozen food that was easier, faster and more convenient to cook. Indians were exposed to the ease of cooking frozen food at home. The semi-urban and urban population which mostly comprises working couples found these ready-to-eat/heat-and-eat meals highly efficient and viable.
Factors driving the trend of frozen food and ready-made food in India
ADVERTISEMENT
The Indian market has shown tremendous growth in the demand for frozen food and ready-made foods in the recent past and most of this change in consumer behaviour and consumption pattern can be attributed to factors like
1. Convenience and time-saving
Frozen foods are super easy and convenient. The growing culture of nuclear families with working couples makes it difficult to cook food for just two people. Frozen foods are practical and favourable in such situations. Moreover, cooking these foods requires no extra preparation or culinary expertise.
2. Increase in urbanization
The world is changing. Urbanization is rampant and that has brought about a change in lifestyle. People are more adoptive of new products and want to consume healthier options that easy-to-make. Frozen foods tick all these boxes.
3. Growth of organized retail
The abundance of options for grocery shopping and the growth of organized retail has led to a change in the way people shop. Today, consumers are more aware as they have a multitude of varieties and brands to choose from. They trust the quality of foods stored by these supermarkets, hypermarkets, etc. as they have more reliable cold chain facilities.
4. Busy lifestyle of working professionals
The hustle culture leaves working professionals with hardly any time to cook after reaching home. They are all leading busy lifestyles and want to get their hands on easy-to-cook and ready-to-eat alternatives that are less time-consuming. 
5. Increasing popularity of western cuisine
The younger generation's liking towards Western cuisine, has altered food habits and thereby led to an increase in the demand of frozen foods.
6. Availability of diverse cuisine options
The growing demand for ready-to-eat frozen foods has propelled supermarkets to store more diverse varieties of options.
COVID-19 impact on frozen food and ready-made food trend in India
The pandemic has changed our consumption patterns and some of these seem to have continued even in the post-pandemic age. Here's how COVID-19 impacted the frozen food and ready-made food market 
1. Increase in demand due to lockdowns and restrictions
The lockdown enforced restrictions and regulations on time and place for grocery shopping. Consumers wanted to get their hands on products with a longer shelf-life, that were easy to make and healthy. Frozen foods and ready-made foods provided for all of this.
2. Concerns about the safety of fresh produce
With the increased fear of the virus, consumers refrained from fresh produce and gradually shifted towards packaged foods that underwent several quality checks before being available on grocery shelves.
3. Shift towards online grocery shopping
E-commerce boomed during the pandemic. Every little thing you needed was available online. Online platforms give higher product visibility and product listing at lower costs, this led to a growth in demand for frozen foods.
4. Rise of home cooking and experimentation with new cuisines
With people being locked in at home, they were ready to experiment with new cooking techniques and also cuisines. The rise of home cooking also gave a boost to sales of frozen foods as they were easier to cook and more convenient.
Top frozen food and ready-made food categories in India
1. Frozen fruits and vegetables: With a steady increase in demand over the years (the interest in frozen vegetables & fruits has increased by 2.05% and 2.58% respectively from 2019 to 2022), brands are forced to adhere to quality regulations. This ensures that frozen fruits & vegetables are fresh and of premium quality while ensuring a longer shelf-life.
2. Frozen snacks and appetizers: With a variety of choices available in vegetarian and non-vegetarian options, frozen snacks and appetizers are the preferred choice for most house parties and social events.
3. Frozen seafood: Fresh seafood may or may not be reliable. With frozen seafood, you can be assured that you get your hands on fresh and multiple quality-checked products. From frozen prawns to frozen shrimps, you can avail your favourite seafood with a longer shelf life.
4. Frozen meat and poultry: Frozen chicken appetizers and mutton kebabs are one of the most popular products in the frozen foods category. The younger population loves the option of easily heating the food at home and relishing the superior taste.
5. Frozen desserts and ice cream: One of the most nascent sub-categories in the frozen food market, ice creams are still very much a high preference of the Indian consumer market.
6. Ready-to-eat meals and snacks: Ready-to-eat meals and snacks like Dal Bukhara, Paneer Makhani or even Chicken Nuggets are a great alternative on days when you don't have the time to cook up a meal from scratch.
7. Instant noodles and soups: Yet another hassle-free option for quickly cooking at home, instant noodles and soups have a very high consumer base even in the semi-urban market.
Leading players in the Indian frozen food and ready-made food market
ITC Store : The ITC Store offers you a plethora of options from frozen Spicy Chicken Wings to ready-to-make Badam Halwa. The superior quality and taste make you want to load up on these foods.
Kitchens of India: If Mughlai food is what makes you salivate but you don't want to go through the ordeal of cooking it from scratch, Kitchens Of India is a great place to shop for your ready-to-cook meals.
ITC Master Chef: One of the most popular categories of frozen foods, the ITC MasterChef frozen snacks are a saviour for last-minute parties at home or quick evening snacks. From Chicken Popcorn to Chilli Garlic Potato Shots, you can find your favourite frozen appetizers here.
Farmland Frozen Vegetables: Get your dose of fresh veggies from this online frozen vegetable destination. Store your veggies for a longer period of time and save yourself multiple trips to the grocery store.
Challenges faced by the frozen food and ready-made food industry in India
1. Lack of cold chain infrastructure
The frozen foods market in India is at a nascent stage and while it is developing at a great speed, one of the biggest challenges is the lack of storage facilities. Many stores don't have the facilities to store frozen foods so penetrating the market becomes difficult.
2. Perceptions about frozen food being less healthy
For the longest time, frozen foods were considered to be unhealthy. This was true when there weren't enough options available. However, with the growing demand, brands are constantly bringing in healthier options that attract the younger population.
3. Limited awareness among consumers
There are many consumers who aren't aware of the growing market of frozen foods and the multitude of options available. This poses another challenge for the market as without awareness there will be no sales.
4. High cost compared to fresh produce
Fresh poultry and seafood can be bought in customized quantities, unlike packaged frozen food. Moreover, the high cost of frozen foods can be attributed to the multiple quality checks and the stringent food regulations they undergo before being sold. 
5. Concerns about preservatives and additives
Many consumers believe that frozen foods and ready-to-eat meals are filled with preservatives and additives making them an unhealthy choice. While preservatives are used to ensure longer shelf-life, you can now also avail of preservative-free frozen foods from certain brands.
The future outlook for frozen food and ready-made food in India
1. Growth potential in tier 2 and tier 3 cities
The market penetration of frozen foods in tier 1 cities is commendable. However, tier 2 & tier 3 cities are still very lucrative markets for this category. Awareness of frozen foods in these cities will lead to higher demand.
2. Increasing investment in cold chain infrastructure
The future of frozen foods is extremely bright but a higher investment in cold chain facilities will further facilitate better market penetration. Investing in better storage infrastructure will allow more supermarkets and hypermarkets to sell these categories.
3. Expansion of product offerings and innovations
There are many brands which are foraying into the frozen foods and ready-to-eat market. This competition helps expand product offerings and also boosts innovation.
4. Focus on healthy and organic options
Consumers are more conscious and aware of their health. They want healthy and organic options. If frozen foods and ready-to-eat markets offer healthier options, then the consumer base will definitely increase.
The frozen food market is all set to thrive in India owing to a larger working population and the need to easy-to-cook, ready-to-eat meals. The paradigm shift in consumer behaviour post-pandemic has led to the frozen food market seeing a demand that was never seen before. According to research and studies in the field, the frozen food market in India is all set to grow by a CAGR of 18.17% by 2025 and the rise in demand will lead to a larger market base in the coming decade.