Ashfaq Raza, Ahmed Raza, and their father had always shared an unwavering love for perfumes and attar, tracing their family's heritage of producing and gifting fragrances back through generations.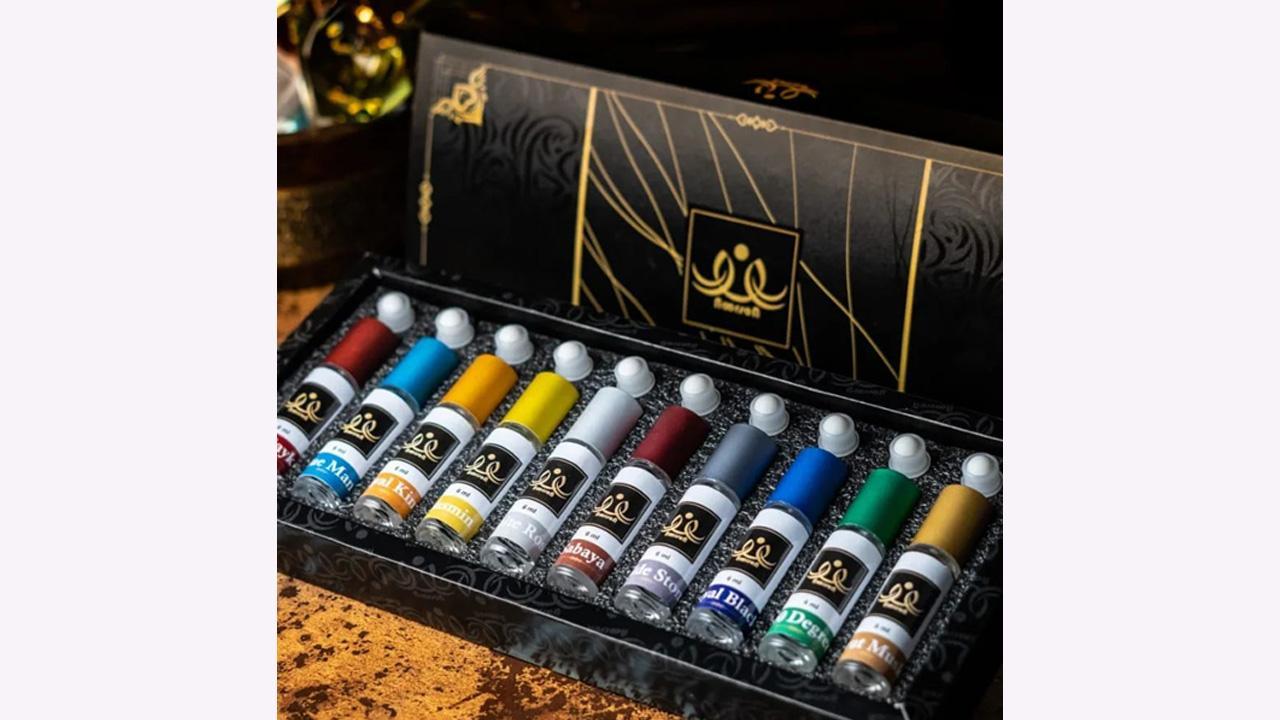 The year 2019 presented unprecedented challenges for businesses worldwide, but amidst the turmoil emerged a brand that would revolutionize the fragrance industry in India - Noorson. What started as a heartfelt passion project for Ashfaq Raza, Ahmed Raza, and their father quickly transformed into the ultimate destination for discerning buyers in search of authentic and delightful fragrances.
Ashfaq Raza, Ahmed Raza, and their father had always shared an unwavering love for perfumes and attar, tracing their family's heritage of producing and gifting fragrances back through generations. However, the onset of the COVID-19 pandemic brought their travel and tourism business to a standstill. Instead of succumbing to adversity, they seized the opportunity to pursue their dreams and turn their shared passion into a fulfilling livelihood.
ADVERTISEMENT
Undeterred by the challenges posed by the pandemic, Ashfaq Raza, Ahmed Raza, and their father were resolute in their mission to launch their own brand of fragrances. With boundless determination, they dedicated themselves to the creation of Noorson, a brand that seamlessly fused traditional perfumery techniques with modern sensibilities. Every fragrance was meticulously curated and personally tested, ensuring it met their lofty expectations before gracing the shelves.
The response from customers was overwhelmingly positive. Noorson's distinctive fragrances, which artfully combined floral, woody, and spicy notes, enveloped buyers in a symphony of scents that captivated their senses. The brand's imaginative packaging, featuring unique blends of spices, flowers, fruits, and woods, further fascinated fragrance enthusiasts across India. In no time, Noorson became a household name, adored and celebrated throughout the nation.
What sets Noorson apart is its unwavering focus on quality and authenticity. The brand's fragrances are exclusively crafted using essential oils, natural ingredients, and the purest attar, ensuring an unparalleled olfactory experience. Every perfume is meticulously created with utmost care, while the packaging design reflects Noorson's guiding principles of simplicity and beauty. This remarkable commitment has sparked a fragrance revolution that continues to resonate throughout the industry.
However, Noorson's journey is more than just about creating unique fragrances. It is about preserving a cherished legacy deeply intertwined with the rich tapestry of Indian culture and history. Ashfaq Raza, Ahmed Raza, and their father's profound passion for attar and perfumes has elevated this heritage to new heights, propelling Noorson as a brand that effortlessly combines authenticity with contemporary appeal. Their visionary goal is to share the exquisite beauty of these fragrances with the world, one meticulously crafted bottle at a time.
From its humble beginnings, Noorson has blossomed into a beloved and influential brand, a true testament to the unwavering passion and conviction of its founders. In a world where authenticity is often elusive, Noorson stands tall as an unwavering beacon of hope and inspiration for those who seek beauty and excellence in their fragrances.
Every fragrance created by Noorson is a masterpiece that pays homage to the artistry of ancient perfumers and India's rich scented traditions. These fragrances are meticulously concocted using the finest natural ingredients, blended in small batches to ensure unparalleled quality that exceeds expectations.
Beyond the sensory experience, Noorson's fragrances also narrate compelling stories of India's history, culture, and traditions. The brand's flagship fragrance, Mughal-e-Azam, serves as a grand tribute to the opulence and grandeur of the Mughal era, where exquisite beauty was the hallmark of the empire.
Today, Noorson boasts an ardent following of perfume connoisseurs and everyday users alike. People from all corners of the globe have fallen in love with the brand's distinctive and timeless fragrances. Whether it's the warm and spicy allure of Shahi Sandal, the fresh and floral embrace of Aqeeq, or the rich and woody essence of Hina Amber, Noorson offers a fragrance to suit every preference.
For more information about Noorson and to explore their exquisite range of fragrances, please visit their website at www.noorson.com.
In conclusion, Noorson's journey transcends the mere creation of exquisite fragrances; it is a profound endeavor to preserve a treasured legacy of India's history and culture. The brand's unwavering commitment to authenticity and excellence continues to inspire and influence the fragrance industry. By sharing the captivating beauty of their fragrances with the world, Noorson is disseminating a piece of India's rich and vibrant heritage to people everywhere.
Noorson's journey stands as an inspirational testament, unmatched in its contributions to the fragrance industry and society as a whole. Their passion and commitment have not only transformed their lives but also the way discerning buyers perceive and experience fragrances, making Noorson the trusted icon they are today.
"Exciting news! Mid-day is now on WhatsApp Channels

Subscribe today by clicking the link and stay updated with the latest news!"
Click here!