Modeling and acting are glamorous and lucrative professions that offer many opportunities as well as decent wages, but thriving in the field requires hard work, dedication, and enthusiasm. In addition to walking, posing, and smiling with effortless ease, models are comfortable in their skin.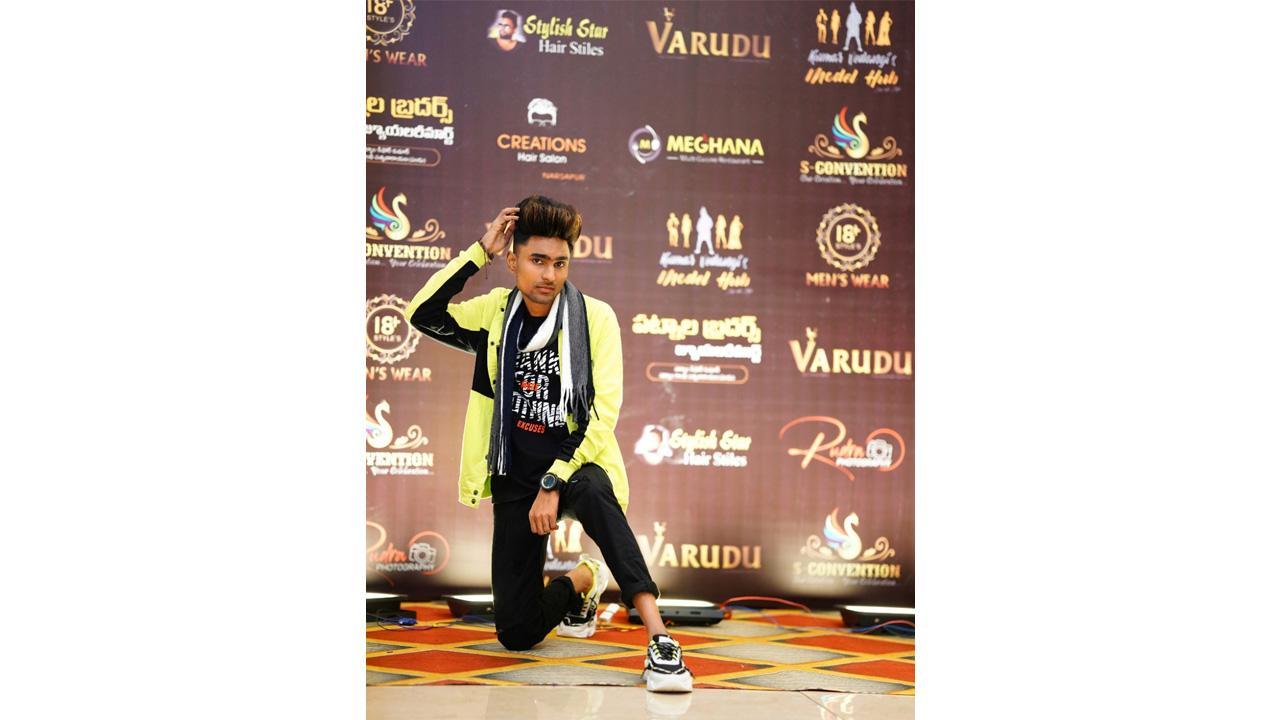 Harshith Joyel has facilitated a tectonic shift where youth see video creation not only as a hobby, but as a fulfilling career. It's no secret that there are many influential people around the world from different regions, but is everyone able to make an impact on society? Hardly any, if you think about it!
There is no doubt that the Internet has impacted the lives of many people. World-class influencers have emerged on the Internet... India also has many role models who inspire young people in every field. It wasn't long ago that we heard about young dashing personality Harshith Joyel, and we were amazed at how popular he is. 
Harshith Joyel was born on 23 June 2004 in Andhra Pradesh. The year 2022 will mark Harshith Joyel's 18th birthday. Originally from a middle-class Christian family, he currently lives in the suburbs. As well as completing his college degree, he is a talented and dedicated individual. He has a huge following on social media platforms such as Instagram, YouTube, Facebook, Pinterest, and Twitter.
Modeling has given Harshith Joyel the opportunity to showcase his talent and abilities and achieve his goals. Harshith Joyel, a model with tremendous potential, has the potential to make it big in the near future. A model's job is to stir the deepest emotions of humans by connecting with them through their hearts. In addition to natural talent, grace is an essential component of this art form.His Instagram feed is filled with model photos in various poses. As of November 2022, Harshith Joyel has more Instagram followers and following (as of November 2022).
He has a huge fan following among Indian youth because of his simple and creative posts. Moreover, he has also been an actor in South India and a model who has won many awards in Indian ramp shows. Among the awards are - 2019 So Star Model of the Year, Subtitle, Mr. Confident 2019, Bangalore and Andhra Pradesh Kakinada Fashion Weeks 2022, Most Handsome and Mr. Vijayawada Star Andhra titles, Subtitle Mr. Best rampwalker and Mr. Star Andhra influencer for Instagram fame in 2022.Unlike most people, Harshith has always believed in doing something creative and unique in life besides studies, which is why people know him by his name. Acting is an art that very few people are able to master. Passion and practice can make you even better than your competitors. As far as Harshith is concerned, performing has always been his first love. Since Harshith Joyel was so passionate about acting that he spent all of his time and effort improving his acts, Harshith Joyel spent all of his time and effort in becoming a good actor.