Divyanu Gupta, who gained extensive experience in the hospital industry, including working at renowned institutions like Apollo Hospitals, Wockhardt Hospitals Ltd (Mumbai).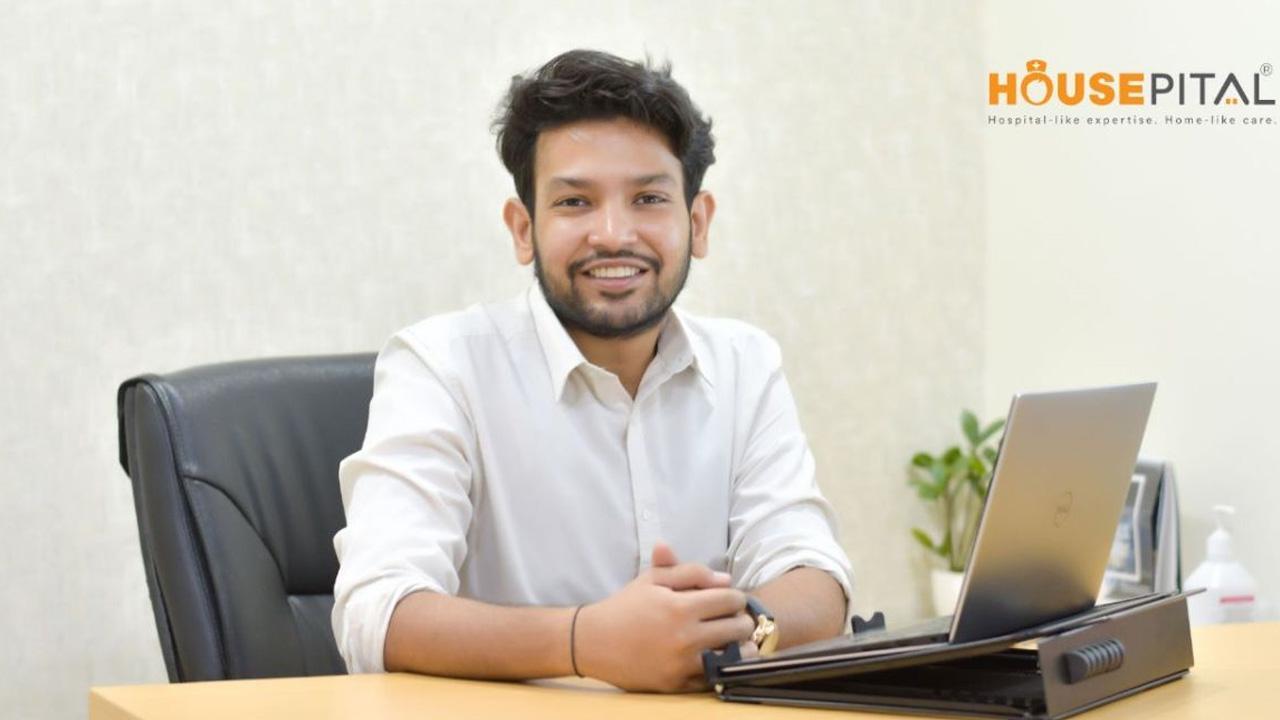 Healthcare technology start-ups are revolutionizing the healthcare sector through the creation of cutting-edge medical technologies that enhance patient care results, improve the efficiency of healthcare delivery systems, and reduce costs. Housepital is an exemplary healthcare technology company that prioritizes the treatment of patients requiring healthcare services in the comfort of their own homes.
Divyanu Gupta, who gained extensive experience in the hospital industry, including working at renowned institutions like Apollo Hospitals, Wockhardt Hospitals Ltd (Mumbai), and Sarvodaya Hospitals, recognized the industry's gaps which led him to establish Housepital, an organization that combines technology with health care services to cater to the specific needs of patients combating neurological, pulmonary, and cancer conditions, as well as kidney and bone issues.
ADVERTISEMENT
Housepital has successfully provided health care services to over 25,000 patients in Delhi and the National Capital Region (NCR) since its establishment. The company's last financial year concluded with an impressive revenue of 10 crores, reflecting its significant growth and impact in the healthcare sector.
Divyanu Gupta explains, "Our success can be attributed to the harmonious integration of human touch with technology. We have diligently developed an IT-friendly process for the caregivers of our patients, enabling them to access a comprehensive range of services under one unified platform. This eliminates the need to search for different service providers for nursing staff, doctor visits, caretakers, rented equipment, in-home X-rays, ECGs, Holter monitoring, ambulance support including ACLS, BLS, air ambulances, and medicines."
At Housepital, we provide personalized support to patients starting from their initial call or registration through our user-friendly mobile app available on both Google Play Store and Apple App Store. The app has been so developed that it provides holistic care to patients with features such as searching for nearby hospitals, doctors and diagnostic centers, etc. The app also has a built-in feature for medicine reminders and complete digitization of your health records. Our team of experts conducts thorough assessments and then suggests a comprehensive range of services tailored to cater to the patient's needs. We collaborate closely with the patient's doctor to ensure seamless continuity of medical treatment, enabling the patient to receive the same quality of care at home as they would in a hospital setting.
Divyanu further adds, "The potential of our business is enormous, driven by the increasing number of NRIs, nuclear families, the ageing population, and individuals working away from home. We firmly believe that by leveraging technology effectively, around 80% of the care currently provided in hospitals can be successfully delivered in the comfort of patients' homes. Our primary focus lies in elder care and post-operative care, addressing the needs of patients with chronic diseases who face a high risk of hospital readmission. We are excited to introduce chemotherapy at home as our latest segment, recognizing its significant potential as a category." The charges for the services at Housepital vary, ranging from single everyday services to long-term packages. However, the pricing is significantly lower, approximately 30% less expensive, as compared to our competitors in the market.
Housepital has formed strategic partnerships with leading medical companies such as Tata 1mg for Medicines, Dial4242 for ambulance services, HDFC ERGO for insurance. In addition, collaborations with Apollo, Tata 1mg, SRL for laboratory services, and Phillips for medical equipment further strengthen Housepital's extensive network. With a team of 1500 medical professionals, Housepital delivers its exceptional services across Delhi and the National Capital Region (NCR).