One of the primary points of hesitancy from our consumers was about what the product does. This made us realise the need for increased awareness of the same as we would like everyone to reap the benefits of the deuterium depleted drinks.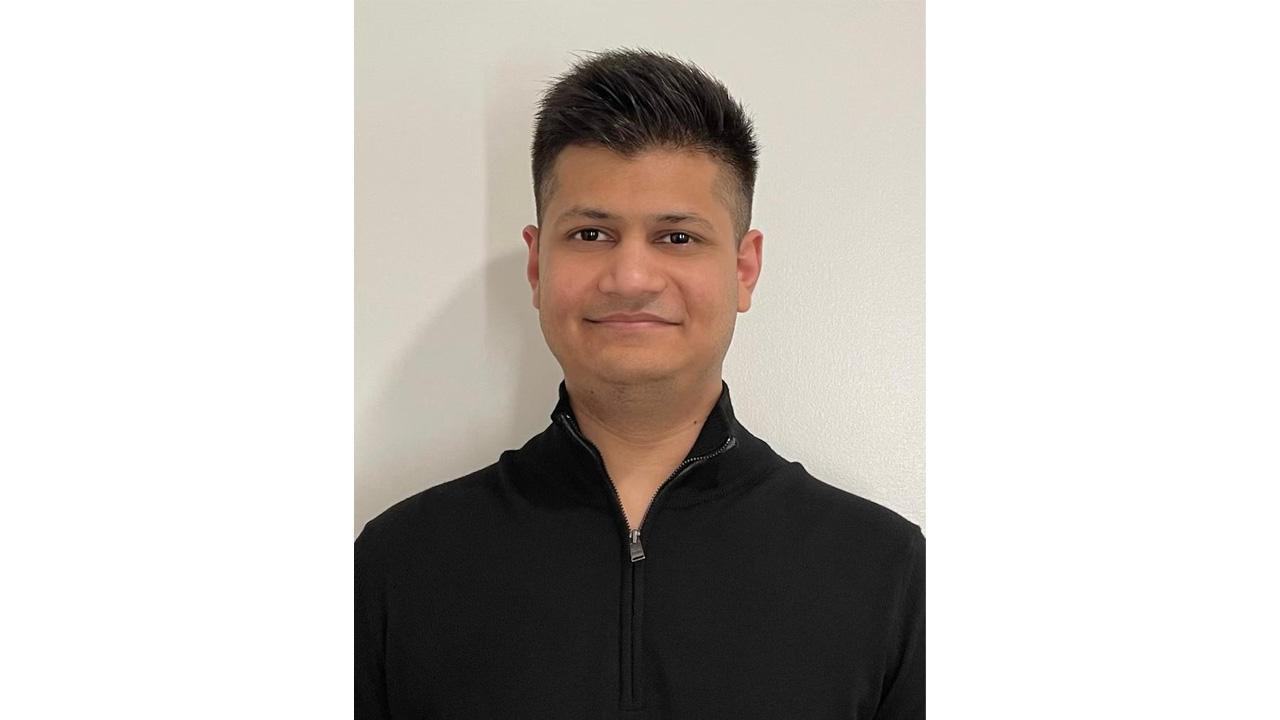 Please tell us about your brand?
CANCRO is a deuterium depleted drink brand. Deuterium is an isotope of hydrogen that is present in the water we consume daily. The water we typically consume has a higher Deuterium level of 165 ppm, whereas CANCRO water has depleted Deuterium levels below 125 ppm. Over the years, medical research has shown that the body's ability to deplete Deuterium decreases as we get less exercise or sunlight, fall sick, and get older. A lower Deuterium level helps improve immunity, prevents disease, improves mental well being, helps curtail diseases such as diabetes, heart issues, Thalassemia and cancer while actively increasing energy levels and enhancing athletic performance, and contributing towards injury recovery.
Our main aim at CANCRO is to help prevent and abate tumorous diseases, skin aging processes, and other prevalent skin diseases such as psoriasis. After years of research, studies showed that consuming Deuterium-depleted drinks help heal our bodies internally as it has multiple health benefits, the most evident one being fighting the side effects of chemotherapy and helping your body cope better with a disease like cancer. We wanted to create something sustainable and affordable for everyday use and contribute to the betterment of the livelihood of people as well as give back to our planet. Therefore, through CANCRO, we are trying to work towards a healthier India as being thoroughly health conscious is the core of our brand. CANCRO is made 100% in recyclable food-grade PET bottles.
What was your eureka moment? What led to the inception of the company?
Deuterium depleted beverages have been present globally for a few years. While Arsh Mehta, Managing Director, was pursuing his higher education in the US, he came across a multitude of health-conscious people, as well as athletes who consumed deuterium depleted beverages regularly. Curious to understand what it was, he began researching the same and realised the numerous health benefits this beverage has and became a consumer. Arsh Conceptualised the brand, Cancro, as he wanted to make deuterium depleted beverages accessible and affordable for the emerging health forward population of India, Making Cancro India's first and only deuterium depleted drink. Arsh's will to bring such a health-forward product to India motivated him to venture into the water sector, with the hopes to make it a household name.
When was it founded? Where is it based?
Cancro was founded in 2018 and is based in Mumbai, India.
Why did you select this particular name for the brand? Any story or significance behind it?
We chose the name "CANCRO" for our brand as it gives a nod to one of the most important benefits of our product - helping abate cancer cells in diagnosed patients who are currently going through radiation/chemotherapy and decreasing the chances of being prone to certain types of Cancer, if consumed regularly. However, don't be mistaken, Our product is made for anyone and everyone who wants to lead a healthier lifestyle. It has multiple other health benefits such as -
Increase in Stamina.
Increases hydration within the body.
Increased Metabolic Rate.
Decrease in visible wrinkles and fine lines, anti-ageing.
Visible and natural decrease in type 2 diabetes levels.
Decrease in Chances of Lifestyle diseases like Heart and Skin issues.
Reverses fatigue and increases the energy levels
Promotes and potentiates exercise recovery
Supports and promotes optimal brain functioning
Supports and promotes optimal metabolic levels
Offers anti-ageing benefits
What is your revenue model? How much do you charge for your product? Share details of the products?
We currently sell through our website direct to consumers, through other e-commerce platforms such as Flipkart, amazon, jio mart and are in talks with major distributors to get into your everyday grocery stores. We currently charge INR 180 for a single bottle, a pack of 2 is sold  for INR 360 and a pack of 6 for INR 999.
Who is your target audience? How did you acquire your first customer? What marketing methods do you use to acquire your customers now?
Our primary target audience includes the health-forward youth of India and above. As deuterium depleted water has no age related barriers when it comes to consumption, Cancro is safe for all age groups. It is a health and lifestyle product which can be consumed in any form, making it easier to incorporate into our day to day lives. As we are fairly new in the market, our current target is to reach all the metropolitan cities in India such as Mumbai, Delhi, Bangalore etc, after which we plan on expanding pan India.
We acquired our first customer through our website itself. We have used aggressive digital marketing through social media platforms such as Instagram and Facebook and have also been published in multiple articles.
How much did you initially invest to start the company?
The initial substantial investment for Cancro was made by Co-Founder and CEO, Mukesh Mehta as he truly believed in his sons' vision.
Have you raised any external funding, please share the details?
No external funding has been raised at this point of time. We are trying to keep this as a family business.
Who do you see yourself competing with? What is the USP of your brand?
We currently do not have any local competition in the market, the few people that do consume deuterium-depleted water in India as of now import foreign brands which are extremely costly. Therefore our USP is the entirety of our product. With it, we plan to create a new segment in the health beverage industry in India. To stand out in the international market as well, we have infused Curcumin and Iodine extracts in Cancro, to boost the health benefits for the consumer and something that no other international brand has as well.
What are the challenges that you have faced so far? How did you overcome them?
One of the primary points of hesitancy from our consumers was about what the product does. This made us realise the need for increased awareness of the same as we would like everyone to reap the benefits of the deuterium depleted drinks. We have been actively working on the feedback ever since. The other challenge that we faced internally was regarding the price of the product, as there is currently nothing in the market for our consumers to compare it to. We were hesistant about how they would react but have tried our best to make it as affordable as possible at this point of time.
It's been about three months since we launched officially and are trying to push the narrative and are working every day to increase the awareness of the product.We have seen a steady growth in our sales, especially from doctors and the younger generation, and hope to grow unwaveringly moving forward.
Future plans? Do you plan to raise funds or geographically expand?
We currently don't have any intentions of raising funds. We plan to expand CANCRO geographically pan-India and reach all the major retailers.
Any new products that you plan to launch in 2023?
We are planning to launch a premium line of CANCRO in glass bottles as they are more environmentally friendly. We are also in discussions for launching carbonated and flavoured Cancro deuterium depleted water to make sure every consumer has a healthy and flavourful drinking water experience.