The Federation of Motor Sports Clubs of India (FMSCI), is an organization recognized by the Government of India, Ministry of Youth Affairs and Sports as the only National Sports Federation (NSF)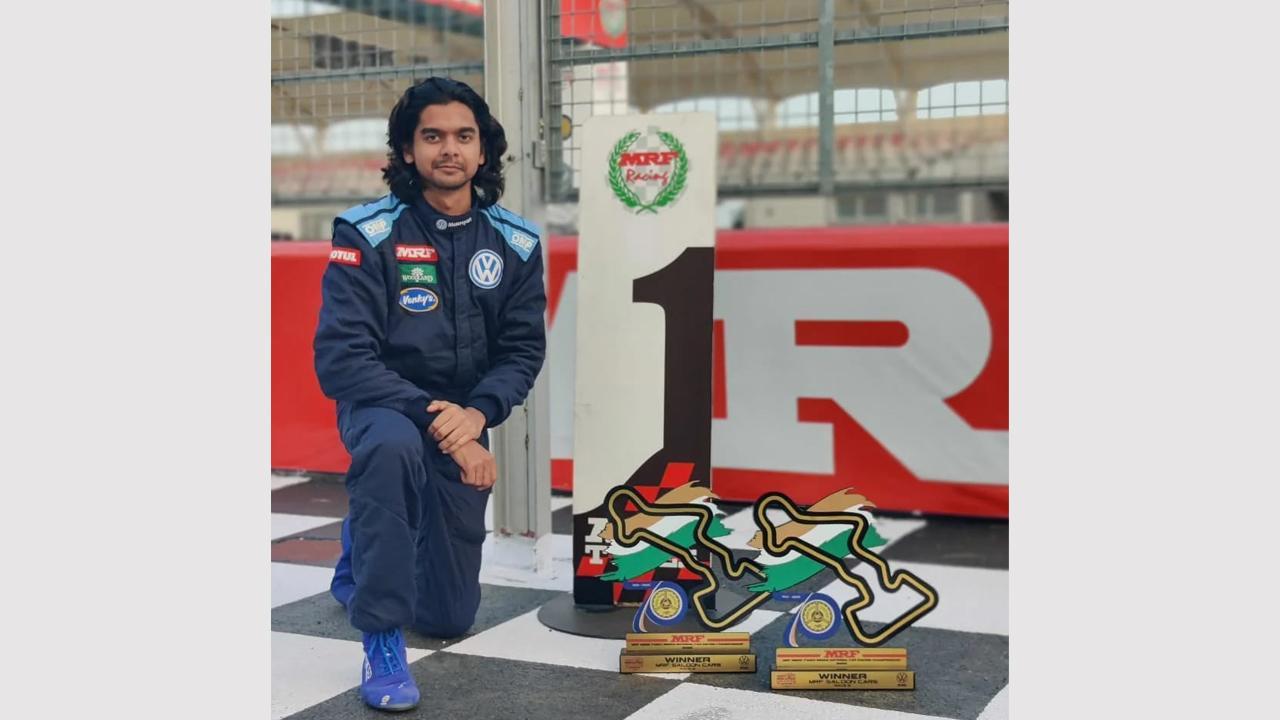 Justin Singh
Founded in 1971, the Federation of Motor Sports Clubs of India (FMSCI), is an organization recognized by the Government of India, Ministry of Youth Affairs and Sports as the only National Sports Federation (NSF) for the promotion and governance of motorsports in India. The championship is based on a point system, and the championship first received its National Championship title status in 1988.
The youngest-ever racer to win the MRF Saloon Car Category at the FMSCI National Car Racing Championship held in Chennai, Justin Singh is making strides. The championship is the premier rallying series in India run under the aegis of the Federation of Motor Sports Clubs of India (FMSCI).
ADVERTISEMENT
Justin, a 20-year-old car racing sensation from Delhi, made history by becoming the first-ever Indian driver from North India to achieve this feat.
Justin's journey in motorsports began at the age of 13 when he started racing in karts without any formal training. Competing in local karting events in and around Delhi, he started getting podiums, and his passion for racing grew with his achievements. His debut at the National Car Racing Championship in 2021 saw him win on his first race for Redline Racing, where he was mentored by Naren Shankaran, a national champion himself. The 2022 championship saw records broken, with Justin setting the lap record in his respective category.  Justin believes that "the only way to find the limit, is to go over it."
His lack of access to training facilities did not deter him. Justin relied on simulator racing as a way of understanding vehicle dynamics and race craft. He is an alumnus of St Columba's School, New Delhi, and is currently pursuing higher studies at Vivekananda Institute of Professional Studies, Delhi. Strada Motorsports launched him into professional motorsports, and he presently drives for Team Redline Racing, India making him one of the most celebrated drivers in India.
"We are proud to have Justin as our star driver for Team Redline Racing. His lightning reflexes and impeccable hand-eye coordination on the track have helped him emerge as one of the best racers in the country. We have always believed that Justin has a bright future, and we are delighted that he has achieved such success at a young age. We look forward to supporting him in his future endeavors, and we have no doubt that he will bring us more laurels in the years to come," says Team Principal, Team Redline Racing, India.
The MRF Saloon Car National Championship had more than 16 racers from across the country, including some international competitors. Justin's lightning-fast reflexes and impeccable hand-eye coordination helped him stay ahead of the competition. Justin has achieved many accomplishments in his career, such as being an official for the FIA Asia Pacific Rally Championship, winning at the Indian National Car Racing, and various national karting championships.
Looking ahead, Justin is gearing up for the upcoming National Car Racing Championship and is currently focussing on building his next race car for the competition. His goal is to win more National and International championships in the years to come, bringing glory to his hometown, Delhi.
Justin Singh has proven that with hard work and dedication, dreams can come true. His passion for cars and racing has taken him to great heights, and with his never-give-up attitude, he has carved a niche for himself in motorsports. We wish him all the very best for his future endeavors and look forward to seeing him clinch more victories for India.