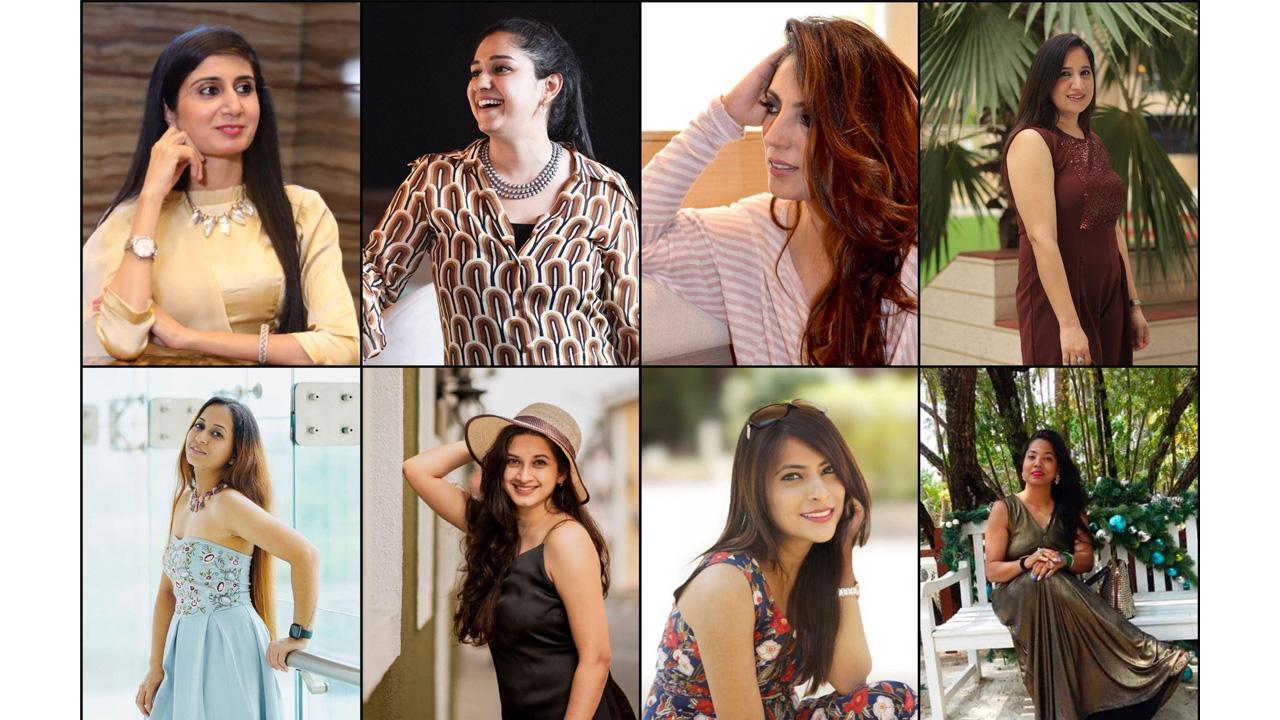 Ever heard of superwomen? Well, these women are the 21st century's mom bloggers who are breaking bars and proving women can be amazing mothers and a lot more! Here are Influencerquipo's top picks of mom bloggers:
1. Mridula khanna Arora- (@mom_and_zeeva)
Lifestyle and a mom blogger, Mridula never fails to inspire! She wants to empower and promote small businesses, especially Women entrepreneurs through Digital platform. Planning on supporting 100 small business by her platform of 31.3k followers, she is awarded the Best Parenting Mominfluencer 2021 by Kiran Bediji and has been featured in several magazines and newspapers. She has collaborated with many renowned brands. Her family is behind the camera and a true cheerleader.
"Don't follow the herd, do what your heart says"
2. Ekta Varma- (@mommy_modeon)
Ekta varma has a certain quality that makes her stand out as a perfect mother. With an organic fan following of 71.2k on Instagram, her content is entertaining, unique, and at the same time relatable to all mothers out there. She's a BOI winner, a top earner in Momspresso, mentioned in several articles. She has collaborated with top-rated brands. Ekta is one of the top mom bloggers in Jaipur. Her life's mantra is "Never expect anything from anyone, keep growing and don't give up"
3. Nagaz Bubber: (@myrah_vlog )
Nagaz's journey has been phenomenal and inspiring, with a following of 50.6k. This mom-daughter duo caught people's eyes within no time and became everyone's favourite. Having collaborated with top-notch brands, Nagaz's content has always been real and entertaining. She is unflinchinaly vocal about her opinions. To help budding influencers, she has created a platform for them too. Truly, one of a kind!
"Never settle for less, know your worth"
4. Varsha Balani (@varsha_balani_):
A mom and lifestyle influencer, Varsha knows how to handle all challenges and wellness with grace. A proud Baby Chakra Advisory Board Member 2022, helping mothers to make their lives a lot easier. With a whopping following of 88k on Instagram, she has worked with more than 200 brands. Her Instagram page is full of picture- perfect moments captured beautifully. Definitely a star mom-Master of Multitasking.
"Don't give the paintbrush to anyone else, paint it all by yourself ".
5. Surbhi Agarwal- (@mum_in_vogue)
She is a lifestyle Blogger, fashionista, fitness inclined mother who has mastered the art of creating a perfect blend of all her talents through her own iconic blog for which she is being awarded as Best Female Lifestyle digital creator 2022 by Influencerquipo. She has collaborated with many leading brands, given guest appearances while helping mothers build happy/frugal lives for their families. She defines feminism very well.
"Everyone holds capacity of doing something unique "
6. Vivin Mathias: (@supergalviv)
A software developer and M-tech rank holder turned passionate content creator . Having faced many challenges, she started sharing her raw and real motherhood journey, and soon have 100k followers and a collaboration of 100+ brands.seen in many  DVC .She's a NLP-certified parenting coach. She is awarded as most popular mom influencer by IIIA 2022 and features in articles and magazine cover.she Aims at empowering moms . "Never stop dreaming. Hard work will lead you to success."
7. Priyanka Singhal-- (@mumzcub)
With an Instagram handle that immediately draws attention — mumzcub, Priyanka is an MBA, an interior designer, and also a mom influencer. Having a strong following of 74.5k on Instagram, her page revolves around kids, lifestyle, parenting and fashion. She has worked with well-known brands, invited as guest speaker and featured in various articles and newspapers. Priyanka's husband and mother are two supporting pillars in her path especially her husband .
"Having a child is the start of career, not the end."
8. Monica Agarwal's – (@monicacreation_beauty)
A successful make-up artist and an influential mom blogger, Monica's page is about Lifestyle, Travel,beauty,food and her Kid. With a strong following of 10.7k on Instagram, she's won awards like best ramp walker, best make-up artist, and best influencer in mom social circles. She feels immensely grateful for the day her daughter, Divyansha Agarwal was placed in her hands and started this new life journey along with the little angel.
"Live your life for yourself, in the way you want to."
These pages are a ten out of ten must-follow.