With 3 studios in Delhi, India's much-loved and popular tattoo artist Lokesh Verma recently opened his latest studio in Luxembourg.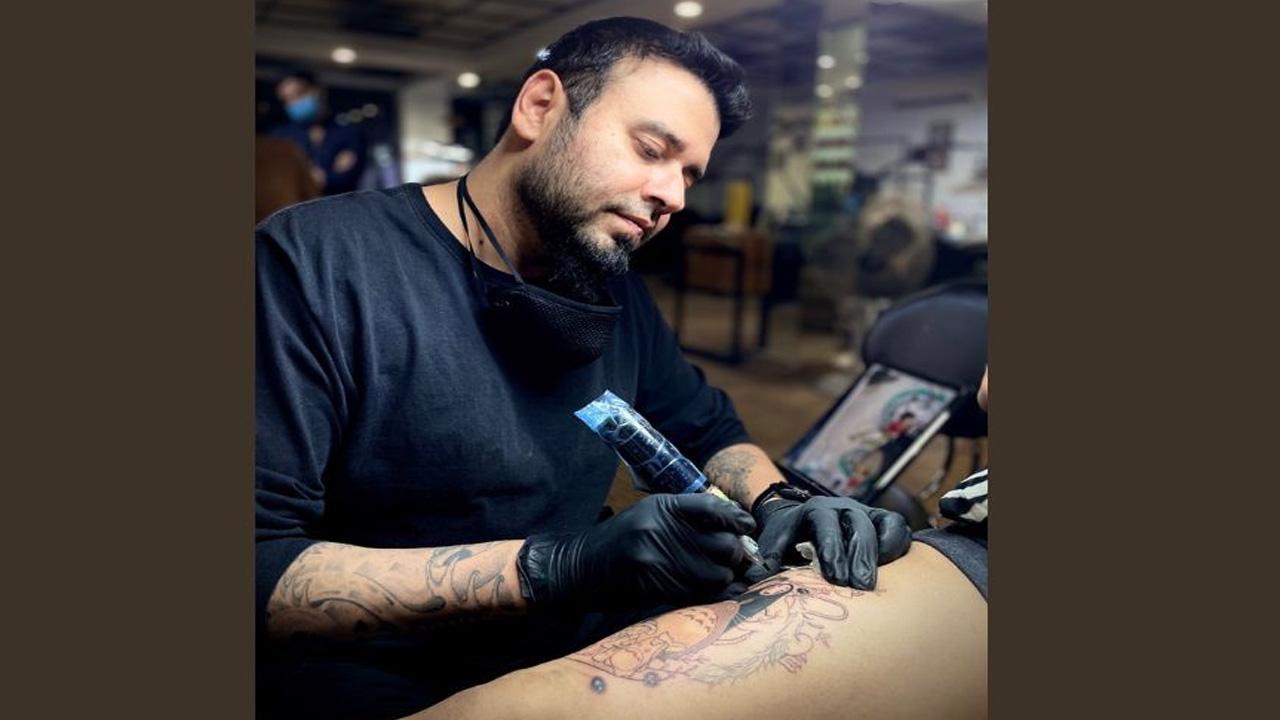 Way back in 2003, when MBA student Lokesh Verma decided to channel his creativity into the field of body art, there was little beyond his own grit to propel him. Hailing from a humble background—his father was an ex-army man and his mother a teacher—with limited resources, it was expected that after finishing his studies, he would take up a stable job that would help him take care of his family.
However, amid all the struggles, he never lost sight of his passion—art. Even as a child, he would draw on every possible surface, be it the walls, bench or his school bag. His efforts and unwavering focus bore fruit when he opened his studio 'Devil'z Tattooz' in Delhi. He now has a team of 15 artists taking forward his work.
Supported by his family, Lokesh held on to his passion. From working at the local McDonald's outlet during the day and as DJ at night for money to purchase the equipment to owning a popular studio with plans for expansion, he has come a long way in the last two decades. Today, Lokesh, unarguably among the top tattoo artists in India, is listed as one of the top artists in the world alongside other legendary artists like Paul Booth, etc. and has carved a niche for himself in the field with his varied and internationally acclaimed styles. In fact, he is probably among the first few in the country to take up body art as a full-time profession.
While Lokesh's amalgamation of varied tattoo styles is popular, he is best known for his coloured portraits. He is the first artist in India to start coloured realism and portrait style of tattooing, mastered by just a few people across the world. He is also known for pioneering Soundwave (Audible) tattoos and Permanent Tattoo Removal (Pico Laser) service in India. Among his high-profile clients are Remo D'Souza, Swara Bhaskar, Ishant Sharma, Shikhar Dhawan, Tapsee Pannu and others. His work has taken him to more than 15 countries, establishing him as one of the most creative and artistic minds in this industry.  His studios adhere to the European standards of hygiene, a shield against contamination or infection. 
He is the first Asian to teach tattooing at an Italian University. He has also curated HeartWork Tattoo Festival, India's only international tattoo festival. He also won the first prize in Inter-Asia painting in Japan and holds a Guinness World record for inking the maximum number of flags on the human body.
When Lokesh took up tattooing, body art was not considered a vogue among the youth. "Singing or dancing still finds acceptance in India, even if as a hobby. But, tattooing is a total no-no when there is any discussion about the profession. I was fortunate that my parents never stopped me from experimenting, and supported me in my choices," he says. His advice: Allow your passion to become your purpose, and it will one day become your profession.