A teacher's workload is defined not just by the number of subjects she/he teaches but also by the number of classes, sections, and students.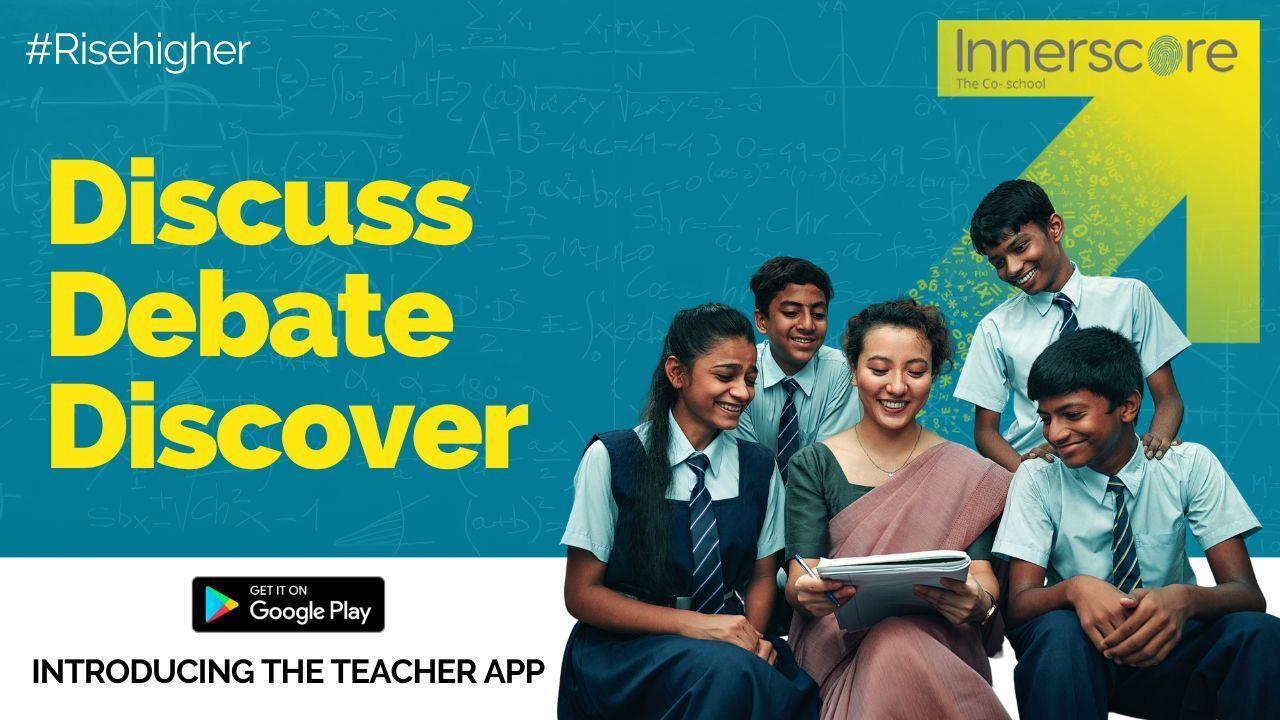 We at Innerscore work towards making their workload easier by providing them with the necessary tools and resources that help make teaching a smooth process. We aim to be their able partner in this noble journey of shaping young minds.
Innerscore is a community app designed by the founders of Oakridge International School to empower teachers to make education fun and not a mere process. Designed by a team of professional educationalists this app has a lot to offer like customisable worksheets, teaching plans, chapter plans, and daily engagement tips.
An Exclusive Community For Teachers:
Innerscore provides its teachers with a community that spreads across the country. This makes it easier for them to chat, brainstorm, and discuss the different methods of teaching. This space also gives them the opportunity to ask questions and doubts whenever they need it.
Tips For Strengthening Engagement With Students:
The Innerscore App helps teachers strengthen their engagement with students and parents alike by providing them with daily engagement tips and suggestions aimed at lessening their daily challenges. Every student is different and so are the methods used to keep them engaged. With the help of our daily tips, teachers can try out different ways of garnering more focus and engagement from the students.
Daily Tips To Strengthen Engagement With Parents:
With parents constantly worried about their children, teachers become their most important source of information. Whether it is about improving their child's grades, and behaviour, or simply understanding their strengths and weaknesses, it is a teacher a parent turns to. During this process, a teacher is often found giving parents advice on behavioural issues or improving the child's performance in class. Innerscore provides teachers with daily engagement tips to answer such challenges.
Updated Information For Teachers To Improve:
In this section of the app, teachers can stay up to date with the latest news and updates on their subjects and profession. The team aims to make the app a one- stop destination for everything a teacher needs. They can read up and stay on top of their game with the latest changes and empower themselves with newer strategies. They can also enhance their knowledge through access to various podcasts, articles, and webinars.
Customisable Worksheets:
Creating engaging worksheets every so often can be difficult. Innerscore helps reduce the workload of teachers by offering them pre-designed worksheets. The app offers worksheets that are ready to use by teachers for every chapter and are customisable to build engagement through personalised teaching.
Exclusive Chapter Plans:
The app also offers teachers chapter-wise plans. This has been done keeping in mind the time and effort it takes to create one chapter plan. In a situation where a teacher teaches multiple subjects to different classes, creating chapter plans can get very tedious and time-consuming. Through the use of AI, Innerscore provides teachers with curated chapter plans per subject.
In conclusion, let's not forget that teachers bear huge responsibility in shaping young minds and therefore, giving them the leeway to teach without being pressured with strenuous and time-consuming tasks is important.