Technological advancements have been driving the country towards growth and contributing to the industrial progression and Digital India initiative.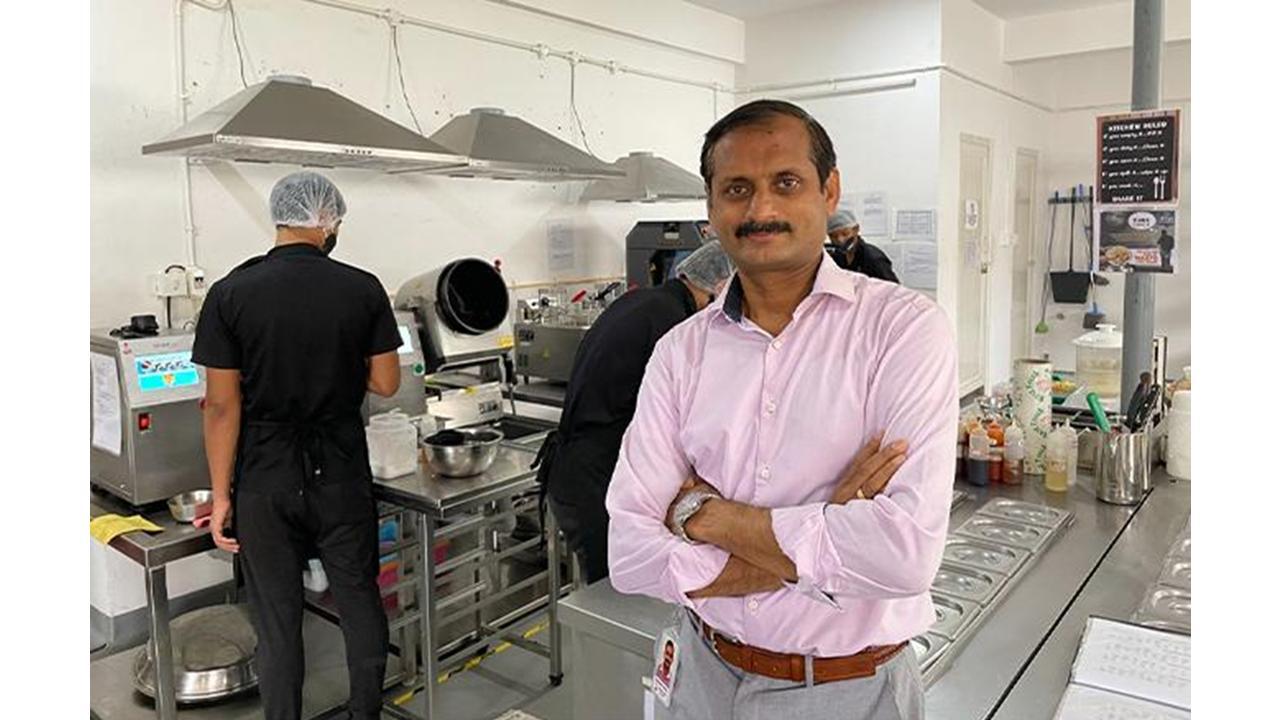 Mr. Ramchander Raman
With that in place, Kitchen automation as a service has also been making it the talk of the nation. Mr. Ramchander Raman, Co-Founder & COO, Nucleus by Mukunda Foods - Leading Kitchen As A Service brand, connected with Mid-Day to elaborate upon his journey in the domain.
What is the objective of setting up KAAS service and how will this benefit QSR brands in scaling up their business operations?
In the pre-COVID era, there was a clear distinction between cloud and dine-in brands; However, now that's not the case anymore. We have seen many established dine-in brands entering into the delivery model. According to a report by RedSeer Management Consulting, cloud kitchens are set to be a $2 billion industry in India by 2024, up from $400 million in 
The current size of the market, as estimated by a report by O3 Capital and ET Prime, is $4Billion. It is anticipated to touch $122 billion in the coming times.
Though the numbers look great, very few remain profitable despite good food & brand, especially when they look at scaling up the brand. Since its high on Capex and the operation model, a lot goes into making it profitable, like fixing the acceptance time, kitchen preparation time, ensuring food taste consistency, and optimizing CAPEX.
We decided to bridge this gap with Nucleus by Mukunda Food, Kitchen as A Service Model. With Nucleus, we enable brands to expand their cloud kitchens to a new location with a full operation kitchen equipped with automated equipment, no rentals on property, no operational concerns, high consistency of products, and highly scalable profits.
How many brands have partnered with you so far?
Our first Kitchen went live in Oct 2021 in Bangalore. We have already onboarded around 11 brands Auntie's Fung, Biggies Burger, Chai Resto, Bombay to Delhi, Charcoal Chicken, Bukket Biryani, Samosa King, Maharaja Chaap, Mad Momos, Meraki, Bigguy's Wingery.
What challenges did you face while launching this, and how do you differentiate from other industry players?
While many versions of the Kitchen as A Service model exist in the market offering kitchen shells, kitchen space with equipment, or kitchen + equipment + manpower, Nucleus offers fully operational kitchens with automated equipment and manpower. Additionally, there is no fixed monthly rental, electricity, or other operational costs. This is as simple as the brand needing to store their raw material with us and generate demand and get it delivered, while we will take care of cooking the food and making sure it tastes the way it should. Every month, we would take a certain % as revenue sharing from the revenue.
In which cities are you present, and how many brands can share space?
We are currently established in Bangalore with nearly 8-10 brands sharing one kitchen space. However, sharing space is subjective to the situation and multiple factors like the mix of cuisine from these brands and the average order size they deliver every day. For example, a kitchen might have 15 brands, but not all of them will have breakfast as their busy hour and similarly for Lunch and Dinner hours.
Name some of the potential markets for this service, and how do you plan to expand your services in other cities?
The cloud kitchen culture has been evolving by the day and picked up not only in Tier I but also Tier-II cities. Our idea is first to establish ourselves in Bangalore this quarter, open another 3 kitchens, and then scale up to 100 kitchens in the next 2 years. The geographical expansion will be a combination of Tier I and II cities like Hyderabad, Chennai, Kolkata, Delhi, Mumbai, Lucknow, Kanpur and Mysore.