Karan Aujla's latest single "Fallin Apart" featuring Nikkesha has taken the world by storm, garnering an overwhelming outpouring of love from fans far and wide.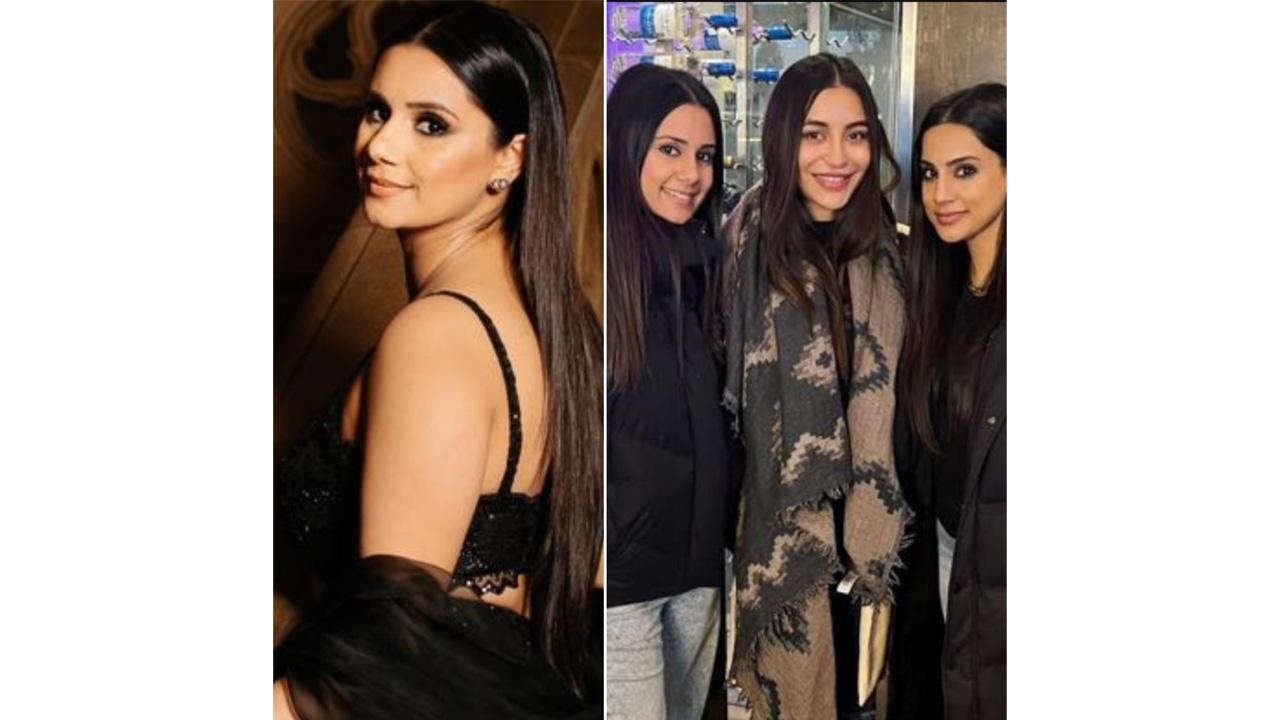 Among the many aspects of the song that have captured the hearts of listeners is the impeccable styling and breathtaking costumes of Nikkesha, which were masterfully crafted by the talented Kamal Sood. Kamal is absolutely thrilled to have been showered with such unwavering support and love from both her audience and her loved ones.
Kamal Sood, the celebrated Canadian luxury couture designer, dazzled audiences with her latest collection 'Mumbai Meri Jaan', which drew inspiration from the vibrant city of Mumbai. Known for her impeccable attention to detail, Kamal weaves together the rich tapestry of Indian history and culture into her designs, creating luxurious fabrics that effortlessly blend traditional and modern styles. It's no wonder her latest collection was met with such acclaim.
ADVERTISEMENT
Elaborating on her creative process, Kamal said " I had the pleasure of styling for a song that was shot in captivating monochrome. The heart-wrenching story of heartbreak was a unique challenge that I took on with enthusiasm. Working with the talented Nikkesha, I was inspired by her contagious energy and captivating expressions. Collaborating with the visionary director Qarn Mallhi, I was able to create three distinct looks for the song. Each look was carefully crafted with extensive thought and experimentation to ensure maximum impact in the monochromatic palette."
"The first one we shot was the traditional anarkali with a silk Banarasi dupatta. The look was created to depict and enhance Nikkesha's classical dance movements and expressions. I kept it simple and elegant with a single statement piece - the nose ring!"
'The second one was the most interesting as we had to capture Nikkesha in the moving train. I created a modern lehenga with an intricate hand-embroidered blouse along with a sheer dupatta. I wanted the outfit to create a solid impact without cluttering the frame. The idea was to make it difficult for the viewers to take eyes off Nikkesha and it worked like a charm!"
"For the last look that we shot, I searched for the perfect piece in my bridal collection that suited the mood of the song. The colour black was used intentionally to symbolize the inner strength of a woman through her journey for love."
Wrapping up, Kamal said "I always strive to create new and captivating visual experiences for everyone who encounters my work. As for this song, I am truly content with the way it came together and the love it has received from all corners of the globe. Moving forward, I am excited to continue pushing the boundaries and reaching new heights in my creative endeavors."