Do you remember how much fun it was to read newspapers and magazines as a child? We all read stories and comics in parts and played games. It never gets old; newspapers are the best source of knowledge and entertainment. Since 2006, Kids Age has been actively providing newspapers to Indian Schools.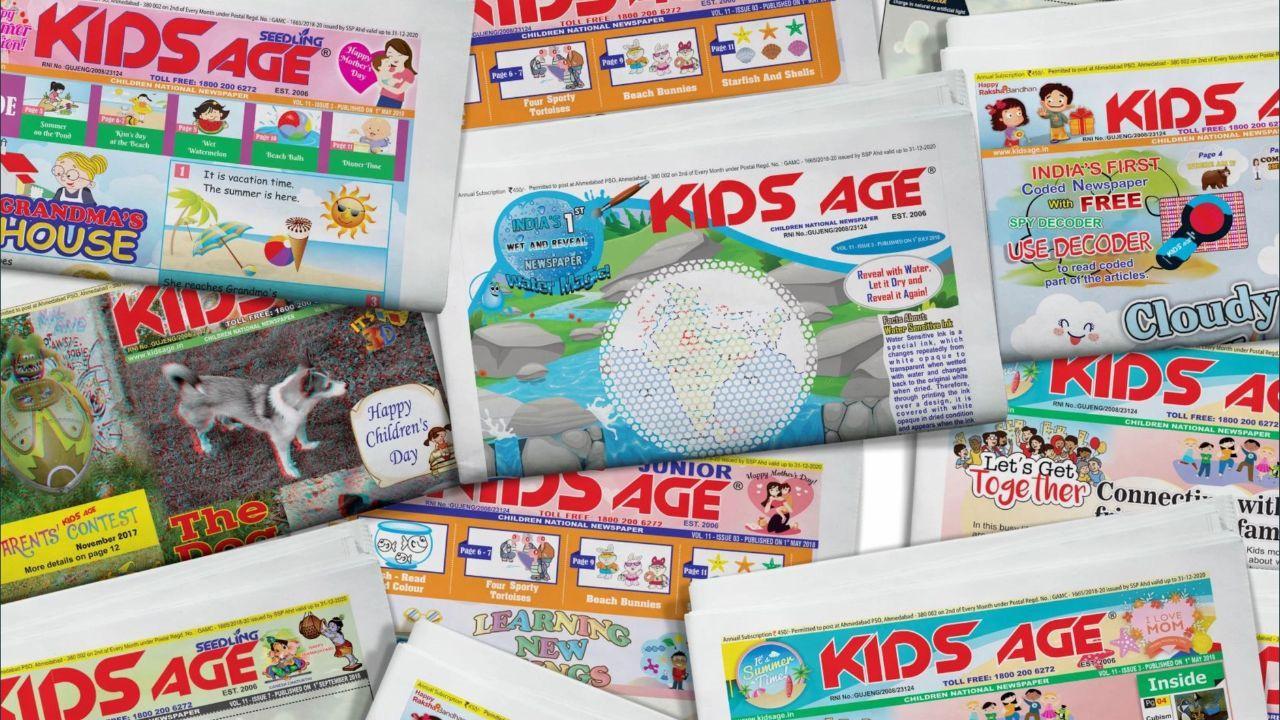 Kids Age primarily imparts knowledge on various subjects, such as science, mathematics, language, ethics, art, and craft, etc., in fun way. Since its establishment, it has grown multifold and never ceases to entertain and educate its readers. It is the brainchild of Mr. Sajid Saiyad, who identified that kids are not very much inclined towards big block books. And, that's true! As a child, how many read books, newspapers, or magazines that are wide, elaborative, or the ones that had attractive visuals, images, and games? Sajid brought a mix of these two, and voila! People loved it, students loved it, and their parents also enjoyed it.
Sajid has a degree in Engineering, but his curiosity to do something different led him to establish Kids Age by learning new techniques, improving existing mechanisms, and bringing innovation.
ADVERTISEMENT
As a founder, Sajid is focused on providing qualitative content to Kids. At the same time, heoffered students a platform to showcase their talents; some published their articles, some drew, and some created games and comics. The show stealers, though, are Special editions that fanaticize students the most. As the monthly newspaper grew popular, Sajid had a more significant and enormous responsibility over his shoulders.
Sajid was asked about the mission of Kids Age, and he replied, "It was started with the mission to make every Indian school kid capable of becoming intellectually active, of decision making in career selection, following the right path to achieve the goal they dream of. The first step to achieving your goal is to develop a reading habit or a liking for reading from a young age."
Across India, various educational institutions, academicians, and over 12.5 lacs of students enjoy monthly subscriptions to the Kids Age newspaper. It has multiple sections that develop their personality, mind, and skills. Kids hone their reasoning skills through various puzzles and develop and improve their crafting skills through DIY activities and Contests. Kids Age is also known for providing a well-established platform where kids gain confidence and showcase their skills. Young poets, authors, environmentalists, inventors, reviewers, news correspondents, etc., have emerged from its Kids Age Budding Talent drive.
In the last 16 years, Kids Age has been through a lot— a lot of ups and downs. Sometimes it celebrated milestones, and they also had many learning curves during failures. Even during the pandemic, it did not restrict them; they kept on going. The digital edition was made accessible for all, absolutely free; anyone (be it a subscriber or not) can log on to https://kidsage.in/ and avail the Print-at-Home edition directly in their email. Not just the kids but their parents as well would sit-read and get a moment of peace.
Kids Age's efforts and hard work have not gone unrecognized, and it has been bestowed with love, support, and appreciation by parents, academicians, and students. Their innovative method and holistic approach have brought them various awards and honors.
Sajid says, "The best achievement Kids Age has ever had is the never-ending love of its readers, including children, parents, and educational institutions." The sole reason behind this has been the qualitative content. It has been a successful journey combining education and entertainment, making it popular among kids, parents, and educational organizations.
 Super-engaging 3D, Glow-in-the-Dark, Coded, Wet & Reveal, Solar Active, and Rub & Reveal editions have always been a highlight and craved for by their readers. For the same reason, Kids Age has been awarded by the Limca Book of Records, Asia Book of Records, and India Book of Records for being the most innovative newspaper.
Its qualitative content was also awarded the Best Education Sector Magazine in 2017.
"Exciting news! Mid-day is now on WhatsApp Channels

Subscribe today by clicking the link and stay updated with the latest news!"
Click here!