Kstock Advisory Founder Amit Arora Emphasizes Stability as the Key to Financial Success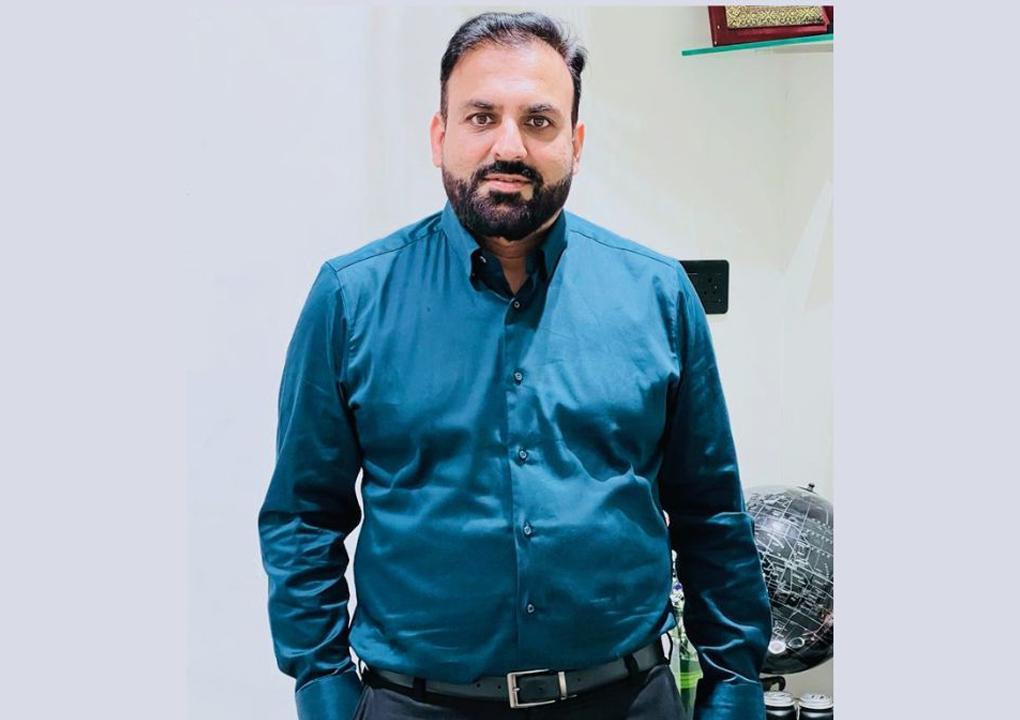 Amit Arora, KStock Advisory
Kurukshetra (Haryana) [India], September 22: In today's fast-paced world, success in any field is often associated with financial gains and rapid achievements. However, Mr. Amit Arora, the esteemed founder of Kstock Advisory, challenges this notion and offers a fresh perspective on what it truly takes to succeed in the financial world.
According to Mr. Arora, achieving success is intricately linked to the concept of stability. While quick financial gains are attainable, genuine mastery and recognition within a domain require something far more precious - time and dedication. Mr. Arora asserts that a minimum of 10-15 years of dedicated experience is essential for one to ascend to the pinnacle of their chosen field.
ADVERTISEMENT
In the bustling landscape of the financial market, Amit Arora has observed that many young individuals often perceive their involvement as a means to earn money rather than an opportunity for personal growth and learning. He firmly believes that this perspective can limit their long-term potential for success.
Mr. Arora identifies two key factors that contribute to success. Firstly, he emphasizes the critical importance of nurturing a genuine thirst for learning. Secondly, he advises individuals to remain grounded and deeply connected to their chosen field.
For those new to the finance market, Amit Arora offers invaluable advice. He encourages them to start by defining a clear and meaningful goal aligned with their personal objectives. Once this goal is established, individuals should meticulously craft their profiles to align with their aspirations. Furthermore, he highlights the significance of maintaining an unwavering commitment to continuous learning and making daily progress.
Amit Arora also provides specific recommendations for beginners, suggesting resources such as the Government Book of NISM, particularly the Equity Derivative Series 8. These resources, he believes, can lay a solid foundation for individuals seeking to navigate the complexities of financial markets.
Delving into the concept of financial freedom, Mr. Arora presents a straightforward perspective. He explains that when an individual's monthly cash flow comfortably covers all expenses - say, amounting to 60,000 INR - and their portfolio consistently generates this income, regardless of their employment status, they can rightfully consider themselves financially free. In essence, financial freedom is achieved when one possesses the means to sustain their desired lifestyle without being tied to a traditional job.
In conclusion, the insights shared by Mr. Amit Arora underscore the significance of stability, continuous learning, and a clear sense of purpose in attaining success within the finance industry. His recommendations for newcomers emphasize the importance of setting clear goals, maintaining an unwavering commitment to learning, and leveraging trusted resources to build a robust foundation. Above all, he encourages individuals to work towards financial freedom by creating a sustainable income stream independent of traditional employment.
Kstock Advisory: Empowering Financial Futures
Beyond these insightful principles, Kstock Advisory has left an indelible mark on the financial landscape of Kurukshetra, Haryana. With a thriving community of over 5,000 local individuals, the institution's impact is undeniable. It stands as a testament to its unwavering commitment to empower individuals with practical insights.
Kstock Advisory transcends conventional boundaries, offering a comprehensive range of meticulously designed courses covering various facets of the intricate financial domain. These courses include:
Equity Derivative
Commodity Derivative
Currency Derivative
Mutual Funds
Insurance Advisor Course
Technical Analysis
Research Analysis
The institution's remarkable growth rate of 47% underscores the effectiveness of its approach and visionary leadership. Amit Arora envisions Kstock Advisory breaking free from its regional roots and emerging as a global powerhouse in finance education, serving the needs of enthusiasts worldwide.
As Kstock Advisory continues to shape financial acumen, its influence extends far beyond local horizons, creating a lasting global impact. For those seeking a reliable partner in navigating the dynamic waters of the stock market, Kstock Advisory stands as a beacon of light and a pathway to financial prowess.
"Exciting news! Mid-day is now on WhatsApp Channels

Subscribe today by clicking the link and stay updated with the latest news!"
Click here!