Manikanta Belde is an esteemed blogger recognized for his insightful content on topics such as self-help, youth, and entrepreneurship.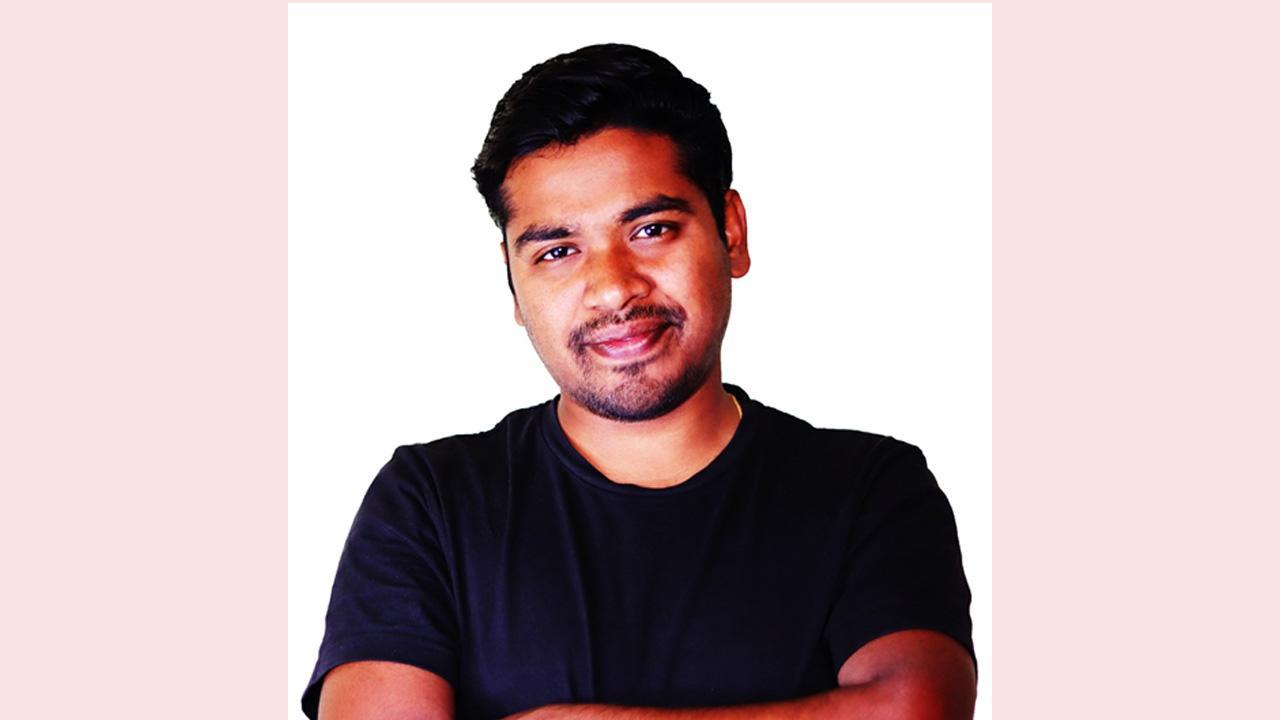 Manikanta Belde
Manikanta Belde is not only a successful published author but also a renowned and highly influential motivational speaker and entrepreneur, with a considerable following. He is an author who has successfully penned seven bestselling books on self-help, inspiration, and entrepreneurship. These books include "Quotes of Wisdom," "Stress-Free Productivity Secrets," "Artificial Love," "Awakening Death," and "Stop Tolerance."
ADVERTISEMENT
Manikanta Belde is an esteemed blogger recognized for his insightful content on topics such as self-help, youth, and entrepreneurship. You can easily find his engaging writings on his blog, as well as on prominent platforms like Medium and Quora.com. In addition, Manikanta is a highly sought-after motivational speaker, delivering inspiring speeches at numerous corporate and educational institutions. He also serves as a trusted mentor to aspiring young entrepreneurs and lends his expertise as a consultant to youth research agencies. Manikanta, an entrepreneur, founded Blink Talks. It aims to inspire people to live better, and he is also the creator of the modern Panchatantra.
Manikanta's qualifications include a graduation in science with a specialization in Biotechnology from Bhavan's College. He further enhanced his knowledge and skills by obtaining an MBA in Human Resource Management and Marketing from Osmania University in Hyderabad.
How did he begin his journey?
Manikanta, the son of a successful businessman and entrepreneur, was undoubtedly a high achiever all throughout his school years. His exceptional academic performance and numerous accolades were a testament to his undeniable talent and hard work.
Manikanta became a successful writer in college, with over 100 stories published in top newspapers and magazines. He was also one of the talented young writers whose story is highly admired.
After completing college, Manikanta immediately joined VVSB in 2015 to pursue his MBA. Since then, he has excelled as a guest lecturer and teacher.
He stayed for a solid four years and steadily climbed his way up to become the Head of the English Department. His job entailed writing creatively and organizing various activities aimed at enhancing student learning. It is also worth mentioning that Manikanta had not only launched but also successfully managed the highly acclaimed youth page "Manikanta Belde Series On Medium."
Manikanta Belde – The Public Speaker
Manikanta Belde possesses the extraordinary ability to captivate and motivate students through his exceptional public speaking skills. He addressed numerous students, igniting their spirits to strive for a more fulfilling existence and to accomplish extraordinary feats.
His speeches are truly exceptional, filling people with an electrifying sense of enthusiasm. He embarked on his public speaking journey during his time as a university student. He commenced his speeches by engaging in conversations with students regarding the practical application of education.
He spoke about the significance of thinking and why it is crucial. He touched upon numerous other subjects that revolve around learning, careers, and life.
Even to this day, numerous colleges actively seek him out to hear his captivating speeches and invite him to attend important meetings.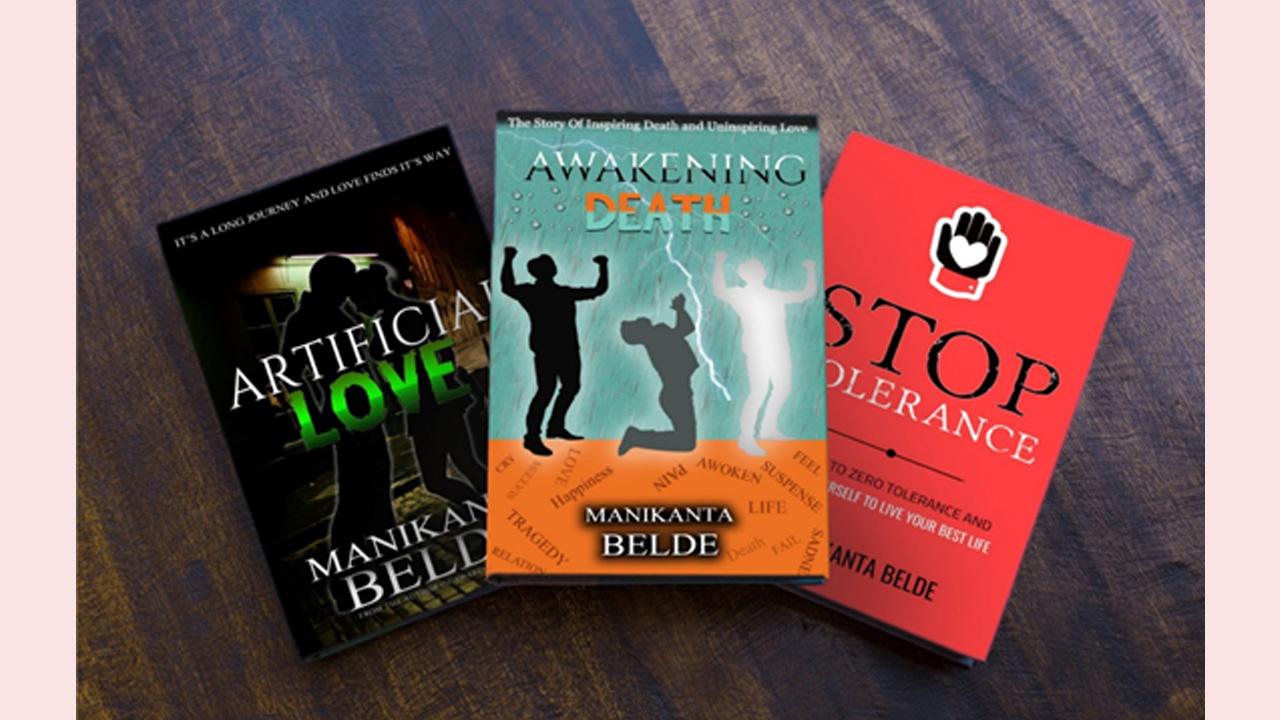 Manikanta Belde – The Author 
His writing journey started with a collection of inspiring quotes. He painstakingly gathered all his life quotes and beautifully compiled them into a masterpiece entitled "Quotes Of Wisdom". In September 2011, "Quotes of Wisdom" was published by Manikanta through Smashwords.
The book was very interesting and captivating, selling an impressive 10,000 copies in just 14 months, thanks to enthusiastic recommendations.The book has continued to hold the number two spot on the non-fiction bestseller list, even three years after its release. His latest book, "Stop Tolerance," has already sold over 50,000 copies.
Moving on, after the success of her first book, Rashmi began writing her second book – "Awakening Death Novel".
The book tells the story of a man who loses interest in life but finds his passion again through a mysterious turn of events.He clearly understood what the audience wanted. This book also became very successful, selling over 10,000 copies and becoming another bestseller.
Her third book, "The Ultimate Stress-Free Productivity Secrets," had a similar theme to her previous books, but it specifically emphasized productivity.
And yet again, he managed to sell over 10,000 copies in just 8 months, only to become the number one selling non-fiction title.
Manikanta has become the voice of young India by following a similar style and trend. He has also written two more bestsellers, "Small Habits/Big Results" and "Stop Tolerance".
Manikanta draws inspiration from her extensive travels throughout the country, where she pays regular visits to 10 to 20 schools and colleges annually. He has found inspiration in the brave and unique youth who dare to be bold and stand out. His inspiration has driven him to pen his latest literary work, a thought-provoking book entitled "Stop Tolerance". This compelling piece delves into the detrimental impact that tolerance can have on the journey of personal development.
He has exciting plans for the future, including two books. One of these books focuses on a captivating story about a man who selflessly empowers others to reach their full potential. The second book will explore the incredible power of our natural instincts.
The common thread running through all of Manikanta's books is his mindset! Her books convey the message that life goes beyond the boundaries we set for ourselves and success comes from our determination to overcome those limits. He also endeavors to grant a "moment of fame" to the numerous unsung heroes who, against all odds, have accomplished remarkable success from the very beginning. These extraordinary individuals are magnificently portrayed in her books.
"Exciting news! Mid-day is now on WhatsApp Channels

Subscribe today by clicking the link and stay updated with the latest news!"
Click here!