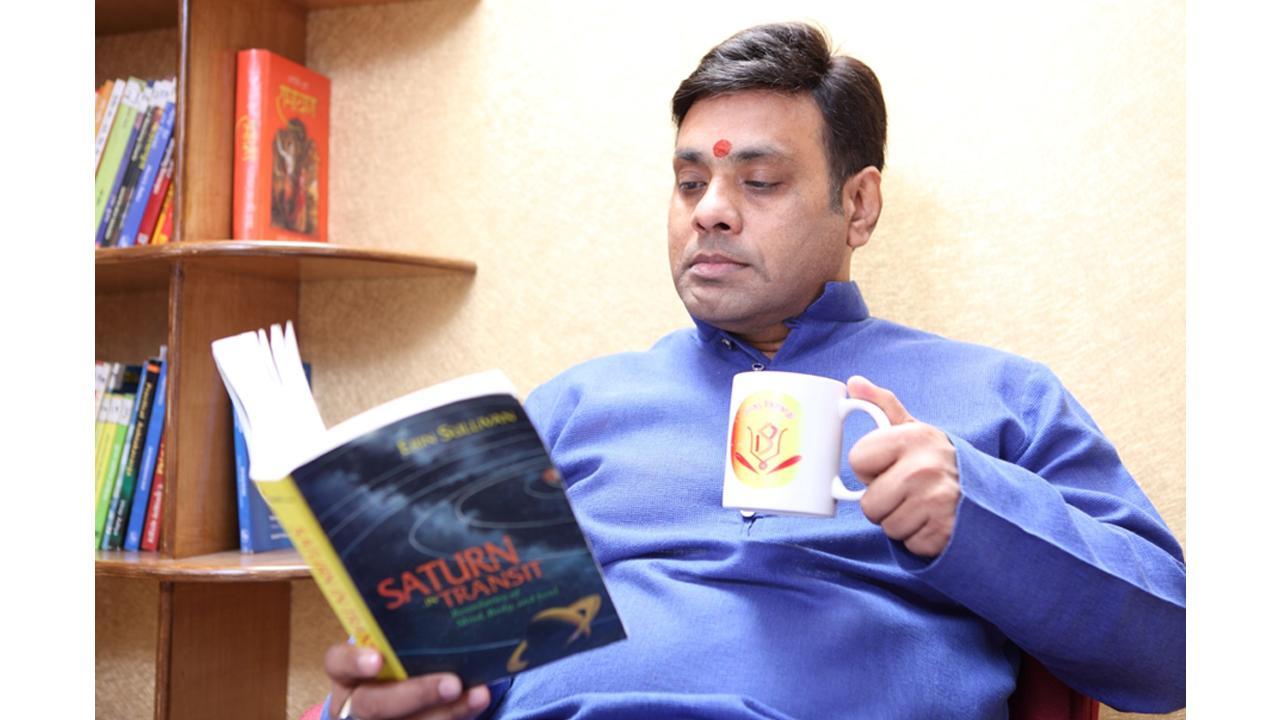 Dr. Vinay Bajrangi
It is a common perception that a good matching point/high Ashtakoot or Gun Milan is the go-ahead for marriage. Here 18 out of 36 or 18+ matching points become the benchmark. Similarly, low matching points below 18 out of 36 become a NO for marriage alliance. Most people use marriage compatibility calculator available freely on many websites. Even my website has marriage compatibility calculator. But can you take such an important life decision only on such mathematical calculators. No. Check what my website says: I only give 15-20% weightage to Gun Matching/marriage points out of the total marriage compatibility. My decision of giving an opinion about any horoscopes matching for marriage, no doubt, starts with checking Gun Milan's score but considers many more things. This is called checking overall marriage compatibility between two individuals between them and with the families of each other. This is much beyond simply checking points matching through the Marriage compatibility calculator. On many websites, you will find as below, and people assume such scorecard good enough to decide on marriage..
ADVERTISEMENT

Now understand what is actual marriage matching by date of birth?
Marriage matching by date of birth
Marriage matching by date of birth starts with Gun Milan, and I give 15-20% weightage to such a score. Then I extend it to checking main doers of marriage and checking cancellation/counterbalancing effects of some doshas like Nadi Dosha/Manglik Dosha/Bhakoot dosha.
I am dismayed when people make marriage decisions based only on marriage compatibility calculator without considering the position of the main doers of marriage, Venus and Jupiter, in both D1 and D9 Charts. You may not find even a single website analyzing this comprehensively. I am saying this based on a large number of matters related to marriage, both pre and post-marriage. In pre-marriage matters, my experience is people rely too heavily on the results of such marriage compatibility calculators. In post-marriage issues, we find mismatch of these Doers becoming responsible for marital unrest. Let me cite two examples where the results of such calculators are totally different compared to over marriage compatibility.
Love marriage with 27 out 36 but still rejected.
Boy – 29.07.1992, 11.58 pm, Tirthali, Karnataka, Girl – 02.01.1996, 16.30 pm, Koppa, Karnataka were in relationship. Gun Matching was 27 out of 36. None was Manglik. Karaka matching in D1 Chart was fine. The normal decision on this would have been YES. But checking the D9, I found that Venus was in the eighth position in the boy's chart, and Jupiter was also not nice. In girl's horoscope, Jupiter was fine, but Venus was not nice. Means love and affection post marriage was a question mark. Venus was inflicted in both the horoscopes, thus chances of alienation. To me possibility of marriage between them was 35-40%. Boy said he was emotionally attached to the girl. I said emotional attachment before marriage can be temporary infatuation and passion but is totally different than reality after marriage; everything changes. Love birds, please excuse me here for being so candid here. One way was to suggest marriage by doing rituals to see their inclination towards each other. But I gave my opinion against the marriage despite the score of 27/36. You cannot carry relationships based on rituals.
12 out of 36 points also can be a good match.
Now consider how a low score from a marriage compatibility calculator can sometimes make a person miss the best soul mate.
Boy (07.05.1989, Time 10.01 pm, Pune) - Lagna Sagittarius, Moon sign- Taurus, Girl (09.01.1991 Time 1.45 am, Patna) – Lagna, Libra, Moon sign-Libra. Ashtakoot Milan score- 12/36. The normal opinion would have been: NO, Horoscopes do not match. There is a Nadi Dosha also. But Boy's Nakshatra is Mrigasira, and Girl's Nakshatra is Chitra ruled by Mars in the fourth pada. Both Nakshatras' lordship being the same cancels the Nadi Dosha, giving them 8 points, so the matching score becomes 20/36. There is Bhakoot Dosha. Boy's Moon sign is Taurus, Girl's Moon sign is Tula. The lordship of both signs is Venus cancelling Bhakoot Dosha, so 20/36 becomes 27/36 points. Manglik Dosha is present in the male's horoscope (Mars in 7th house). It is not there in the girls' horoscope. Sun is in the third house; hence it cancels boy's Manglik Dosha.
Venus is well-positioned in both charts. Jupiter not good in boy's horoscope but is counterbalanced with nicely placed Jupiter in Girls' horoscope. In D9 charts, Jupiter not good in boys' chart but is counterbalanced by Girls' horoscope. This becomes an average match, and marriage is possible. But seeing too many cancellations of Doshas and substantial weightage given to the Karakas, I recommended pre-marriage Astro counseling. This was no materialistic remedy to push the marriage but to make them aware of all possible differences they may face after marriage. Since it was a relationship, I recommended this. For an arranged marriage, my opinion could have been different. 
Mind you pre-marriage Astro counselling is not a remedy but a balancing act of relationship.
In both the cases, you would have seen the final opinion for marriage matching was totally different, as indicated by marriage compatibility calculators. Can you find any website giving so elaborative checking of marriage compatibility factors: NO. Only a good astrologer can examine all these factors. Read more what is actual horoscopes matching. I may sound a bit greedy expecting people to consult an astrologer on such matters but then the decision is with you. Call my office on +91 9278665588/9278555588 for any specific issues.
"Exciting news! Mid-day is now on WhatsApp Channels

Subscribe today by clicking the link and stay updated with the latest news!"
Click here!