Damandeep Singh, a young and dynamic businessman, is redefining success in the area of digital marketing!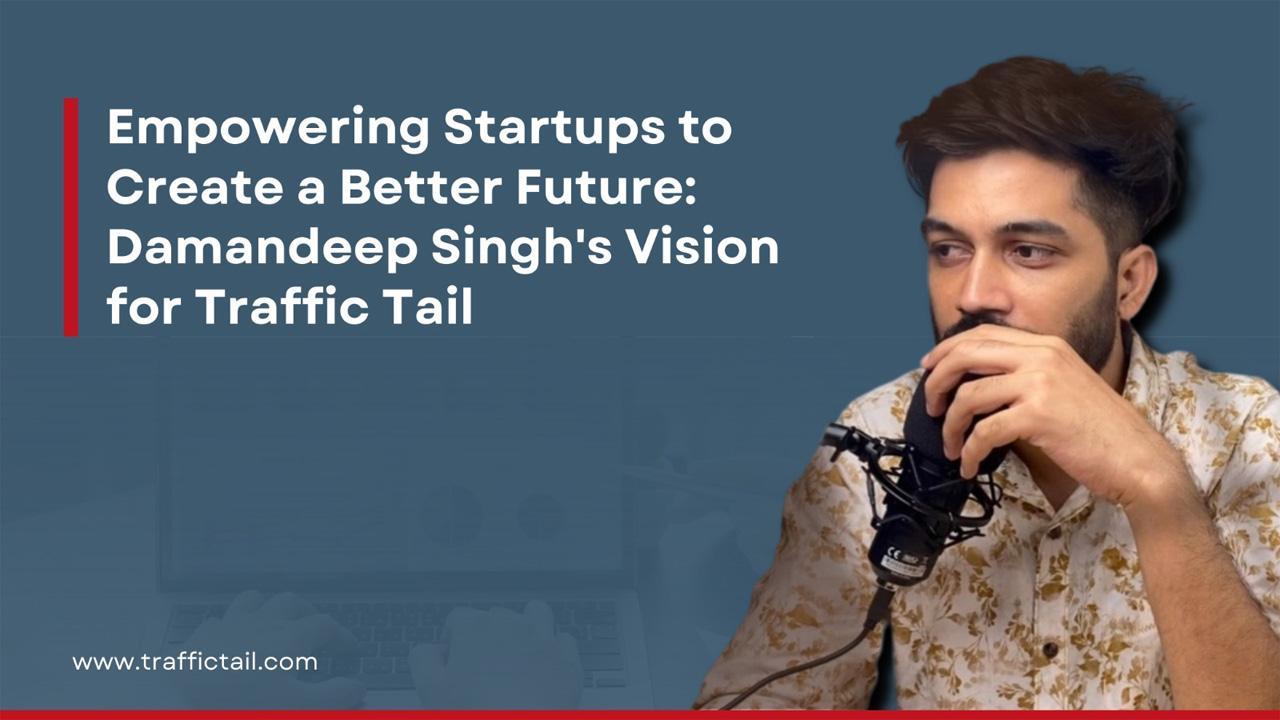 Damandeep Singh: Founder of Traffic Tail & 7k Network
With his exceptional talent and leadership qualities, Damandeep has established himself as the founder of the immensely popular Traffic Tail, a company that provides 360 degree digital marketing services to startups and businesses. Because of his expertise and understanding of the digital marketing sector, his company, Traffic Tail, has provided employment possibilities for numerous young people. He is a real promoter of education and advancement with more than 1,000 trainees trained and 50 skilled employees working around the clock. 
Damandeep relocated to Delhi in pursuit of better chances after earning his engineering degree in Uttar Pradesh. His passion towards digital marketing was sparked here, and he soon became professional in the field. His abilities and expertise were rapidly recognised, and a reputed Institute of Delhi asked him to serve as a trainer. Around 1,000 students have benefited from his assistance as their marketing coach, who has helped them discover their ideal careers in the sector and become employable.His commitment to education has helped his students land jobs at respectable companies like Hubspot, Accenture, and TCS and even launch their own businesses. Damandeep Singh is an excellent role model for his students thanks to his ambition, enthusiasm, and commitment to his profession. 
ADVERTISEMENT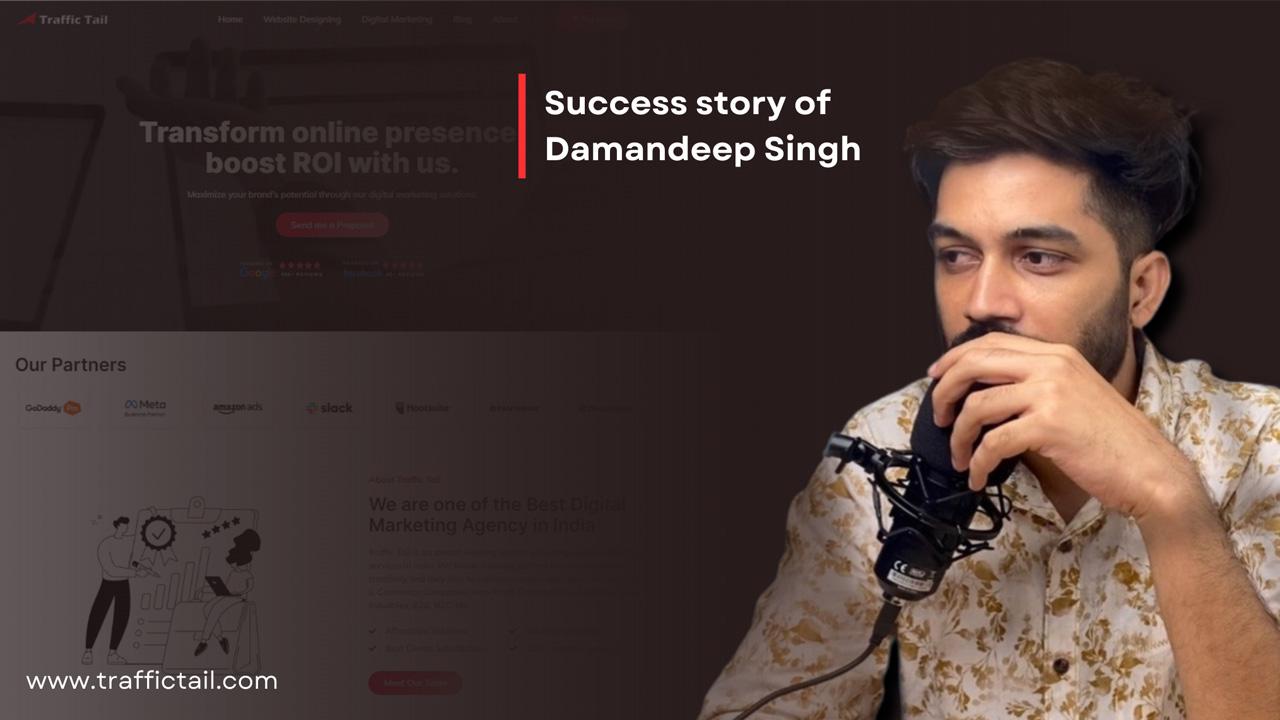 He noticed a pressing need for individuals to communicate with the government and receive crucial services when the COVID-19 outbreak struck. He also observed that many startups were having trouble utilizing digital media platforms well at the same time. He made the decision to step forward because he was aware that he had the knowledge and experience to assist. With his deep understanding of marketing and social media, He quickly became a leader in the field. He has trained more than 2,000 students in business investing,working into multiple sectors like music industry, real estate, etc. He has completed more than 2,000 projects through his startup, showcasing his remarkable leadership abilities and capacity to combine his expertise with his marketing understanding.
From a small team of three, he has expanded his startup into a highly talented team of 50 people, each of whom is committed to assisting others in achieving success in the digital age. He is proof that with hard work, determination, and a commitment to helping others, anything is possible.
Unlike other businessmen, Damandeep understood that offering top-notch services alone would not be enough to set him apart from the competitors. He saw the value of offering long term support to clients and turned it into a USP for his business, Traffic Tail. His commitment to providing exceptional customer service and investing in startups is proof that success can be achieved by doing things differently.  Due to its innovative strategy, Traffic Tail has seen significant success and is now able to serve customers across multiple locations including Delhi, Allahabad, Gorakhpur, Lucknow, Gwalior, Surat,Chandigarh, etc.
He established the 7k Network in addition to Traffic Tail to provide the journalism sector with digital marketing. The 7k Network provides journalists with a full range of services, including the creation of news portals as well as registration and revenue generating. The 7k Network, which focuses on offering 360-degree solutions, also provides graphic design and social media marketing for journalists, serving as a one-stop solution for all of their digital requirements. 
In terms of consumer feedback, he does not hold back and interacts directly with them. Customer satisfaction, in his opinion, is the cornerstone of any flourishing company. In this scenario, their clients come to them with their issues, which they then resolve.
His in-person courses are made to help his clients comprehend the aspects of digital marketing, including website development, social media management, SEO, PPC, video marketing, branding, and more. They place a strong emphasis on practical knowledge.
Damandeep Singh has been offering several Indian entrepreneurs top-notch digital marketing services through Traffic Tail and 7K Network, assisting them in expanding their business and achieving their objectives. He has become a role model for young entrepreneurs who want to invest in startups because of his knowledge and guidance, which have been of immeasurable value to his clients.
Damandeep Singh has established a solid reputation in the field thanks to his commitment to provide high-quality services and training. His clients have nothing but appreciation for him, and his ability to lead enterprises towards success has made him a sought-after mentor.
"Exciting news! Mid-day is now on WhatsApp Channels

Subscribe today by clicking the link and stay updated with the latest news!"
Click here!