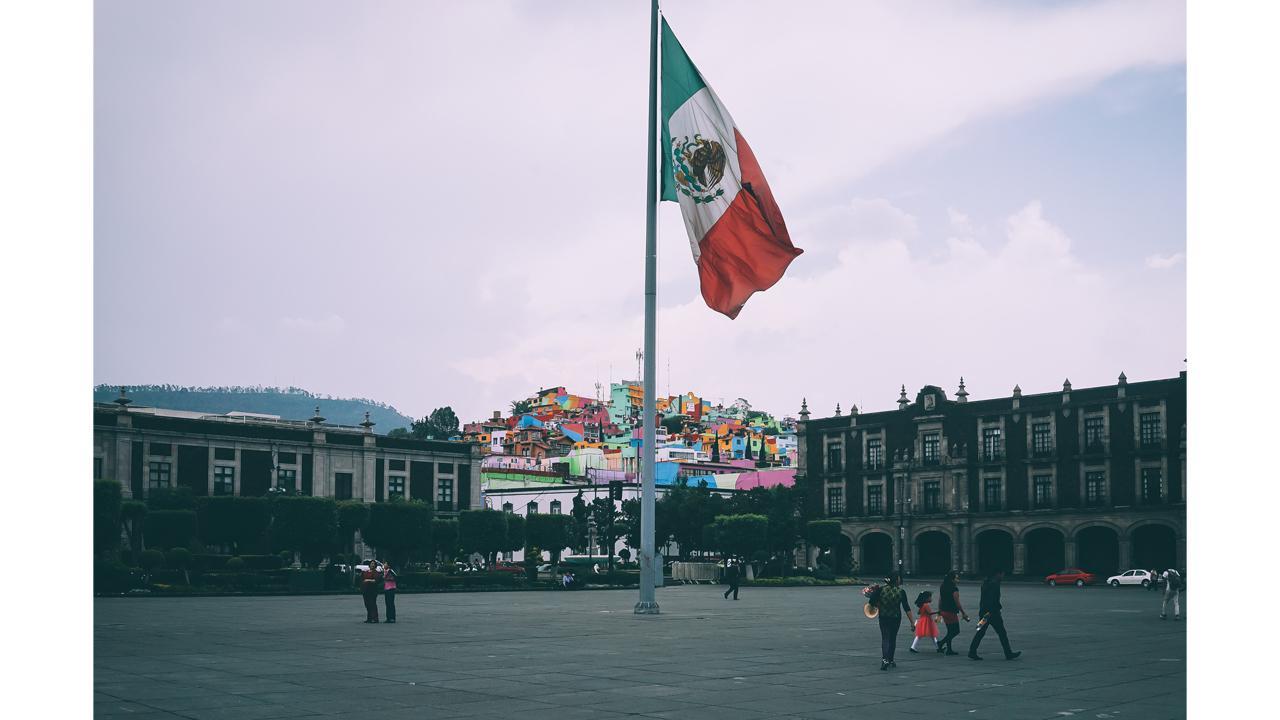 Mexico has become a dream location recently for many tourists. We listed a couple of important tips for your journey to Mexico.
Visa
Indian citizens need a visa to travel to Mexico for touristic purposes. However, you won't need visa if you have a valid visa for US, Canada, Japan, Schengen countries, or UK, or permanent residency in any of those countries or Colombia, Chile, or Peru. In addition to having a visa, a Mexico Tourist Card (also known as FMM Mexico) will need to be acquired while entering the country.
ADVERTISEMENT
Money
Here we are, you are ready for your trip to Mexico, but something is bothering you: How are you going to pay when you are there? First, remember that the local currency is the Mexican peso (MXN). The exchange rate will change from one day to the next, but on average 4 rupee will get you 1 MXN. As to get some pesos, it will be a lot easier for you to get some while you are in Mexico, directly at the airport. The exchange rate is usually better than in India or with your bank. In pretty much any cities, you will find currency exchange offices where the rate will vary.
As for cash withdrawal, don't forget that the fees are usually very high while abroad. Depending on your bank card, you might also be limited in the amount you can take. It might be easy to get some cash out with some banks using your Indian card, where others might make it very difficult, for example you might want to use the dispensers ("cajero" in Spanish) in Banamex or HSBC. Try to avoid Bancomer (withdrawals with foreign bank cards are more limited).
Last point, don't forget to let your bank know about your trip aboard, to avoid them cancelling your card because they think it might have been stolen and used for fraudulent purposes.
Giving tips
"Propina" (or tip in English) is often the only wage for Mexicans. It is often the case for people having a low-skilled job.
At the restaurant, it is customary to leave a 10% tip (acceptable service), 15% tip (good service) or 20% tip (excellent service), depending on how happy you are with the service. 
At the supermarket, at the petrol station or at the train station/airport, when someone is offering help, like packing your items, filling up the tank for you or carrying your luggage, you can give them around 10 pesos.
Concerning maids or cleaners, you can leave between 30 MXN and 50 MXN depending on how happy you are. The rule is that you will leave the tip daily so the person in charge of cleaning your room will get it (it might not be the same person every day).
Finally, during guided tours, if you are happy with your guide, don't hesitate to leave him a 100 MXN tip if you have enjoyed the tour. If you are on a tour with a driver-guide for a long journey, we would advise you to give around 500 MXN, but of course it is up to you.
Time
Just like India, Mexico changes time twice a year, the first Sunday of April and the last Sunday of October. Between both countries, the time difference is always -7h. For example: It is 8am in Mexico, you are having your breakfast, coffee and fresh tropical fruits with your feet in the turquoise water in Bacalar Laguna… It is then 8pm in India.
Be aware that, Quintana Roo State (where Cancún, Tulum, Bacalar or Holbox Island are for example) never change their time, and they stay in the same time zone all year long (GMT -5). It will therefore be on a different time zone when the time is changing to summer time.
In the Winter, the Quintana Roo state is therefore an hour in front, whereas in the Summer, the entire peninsula shares the same time zone. You will have to remember to change time in the Winter between Cancún and Valladolid or Bacalar and Calakmul while going between Quintana Roo and other states (Yucatán or Campeche).
Emergencies
To finish with the practicalities, we hope you will not need it, but just in case, please find below some emergency numbers that could be useful:
 Indian Consulate in Mexico: +52 55 5531 1050
Embassy of Mexico in India: Emergency line (Only for Mexicans): +(91) 9717-720003
Emergency service: 911
Now that you have read all those information about the country, you can leave prepared and serene, and enjoy your amazing trip in Mexico.