'Ecommerce Platform, Food Delivery, and Grocery Delivery' within the next month, which can be easily transacted using cryptocurrency in order to give it a new dimension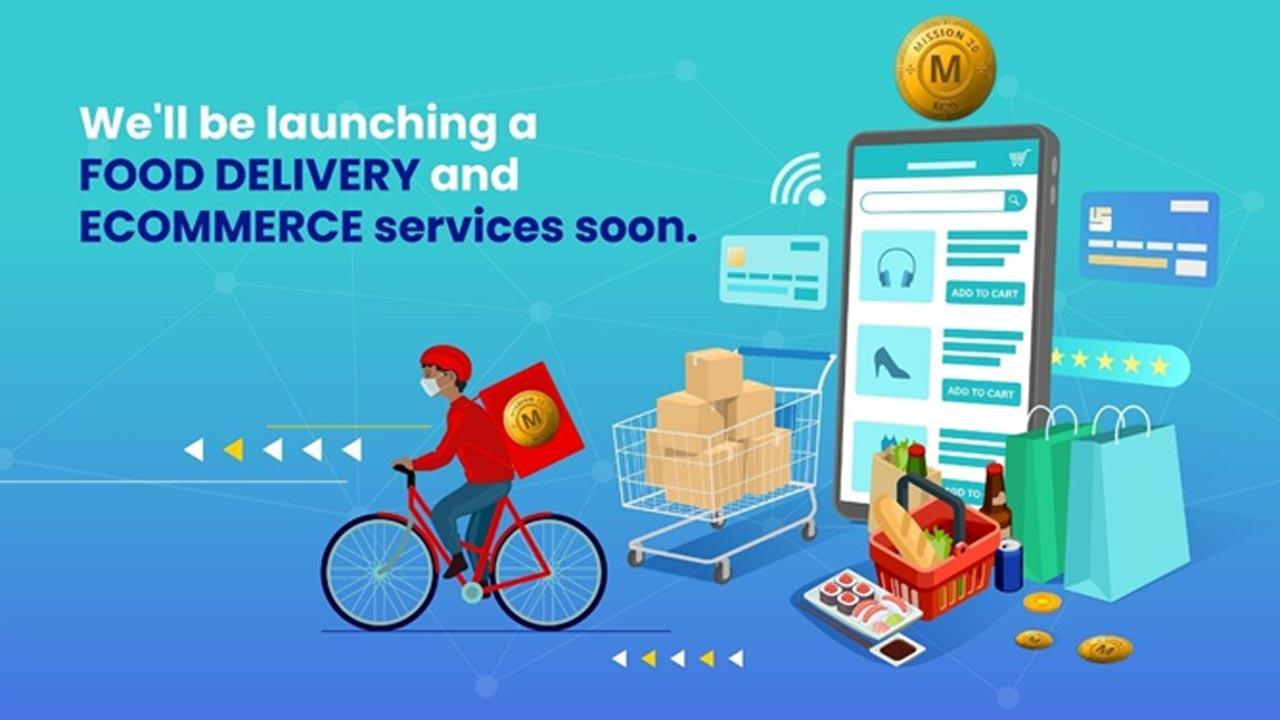 Mission20 Food Delivery
Mission20 will increase the efficiency of e-commerce by using Blockchain Technology to create an efficient, decentralized, and trusted transaction.
Mission20 is a digital asset that can be traded for other assets or currency with M20 (UtilityToken) or cryptocurrency. The company supports futuristic technologies including Mission20 Shop, Mission20 Grocery Delivery, and Mission20 Food Delivery. Currently the company is in its latest stages and is betting on the growth of the ecommerce market.
ADVERTISEMENT
Mission20 is the bridge," the business says. We will create a fully working ecommerce marketplace that will function as a shop where buyers can buy a range of things using cryptocurrencies and other payment methods. We're also working on a Payment Gateway that can be incorporated on partner and existing ecommerce websites, giving customers the option of paying with bitcoin." With the usage of Mission20 tokens, the company hopes to increase online transactions (M20). The Learning Management System will be optimized as part of Mission20's rollout to make it easier to create new users who will be able to study cryptocurrency and understand how to invest in it. The business is on a mission.
Check out the new Mission 20 idea store that is expected to become a reality.
The most eagerly anticipated platform has arrived: a cryptocurrency-enabled marketplace where Mission20 tokens can be used to purchase a wide range of things. Electronics, accessories, smart wearables, smartphones, video games, and other items are currently available on the M20-powered ecommerce platform. Strategic relationships with top manufacturers and brands are already in the works, and a slew of famous names are expected to join this ground-breaking cryptocurrency endeavour. Customers should be rewarded. All of the products are discounted, with the company guaranteeing the lowest market pricing on every item — pitting them against e-commerce retail behemoths like Amazon, Flipkart, and AliExpress.
Aside from the ambitious future plans outlined above, Mission20 is slated to launch its
'Ecommerce Platform, Food Delivery, and Grocery Delivery' within the next month, which can be easily transacted using cryptocurrency in order to give it a new dimension.
Learn more about the Mission20 Token
M20, Mission20's native token, powers the platform. The Binance Smart Chain blockchain network underpins the Mission20 Token, which is a BEP-20 token. On the token's website, you may learn more about it and its uses. With the help of the Mission20 Token. The Mission20 Shop is set to launch next month, with a platform that is geared to serve a global market.
Mission20's strong social media presence is already generating positive talk among potential customers and merchants.